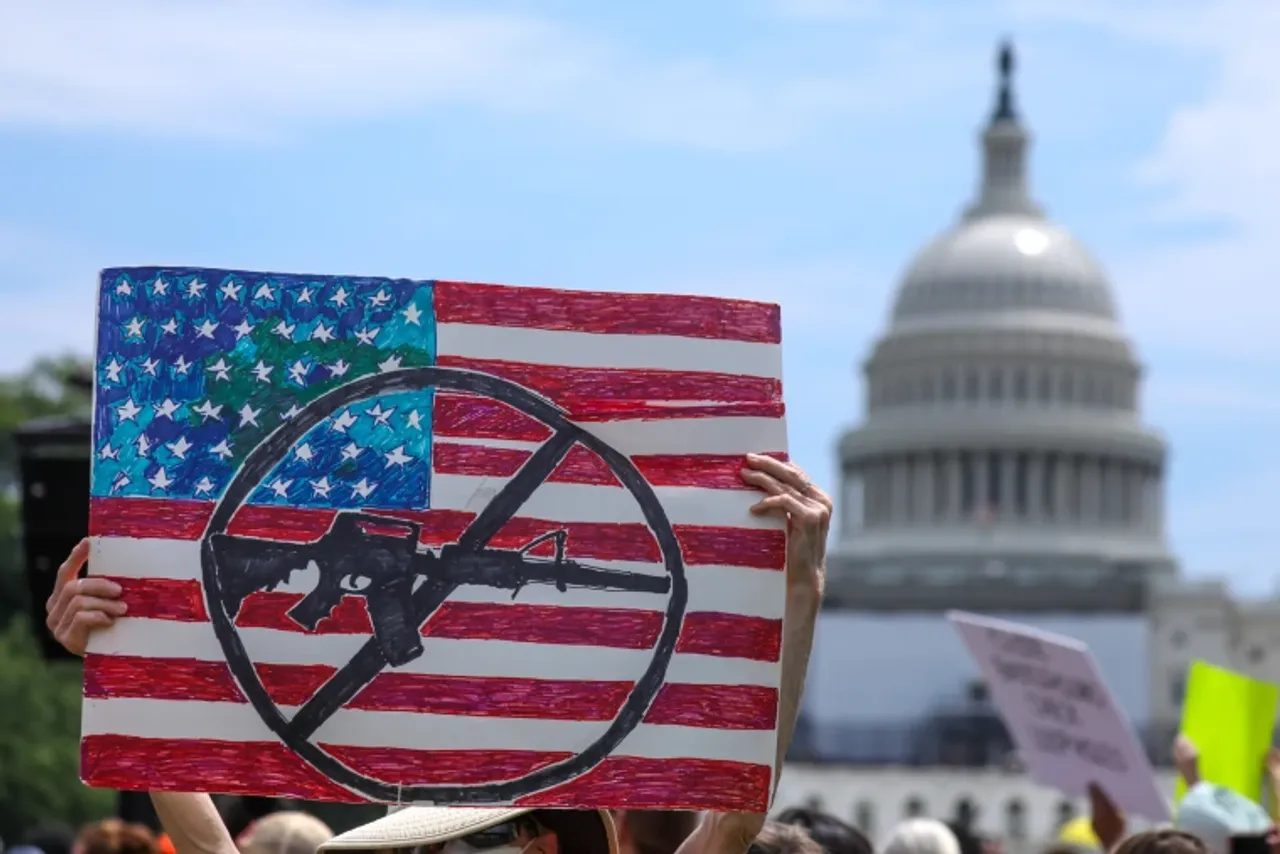 New Delhi: Thirty-nine mass shootings and a few scattered shootings have led to more than 60 killings in the United States in January 2023. According to data from the Gun Violence Archive, more than 60 people have been killed in these attacks.
The Gun Violence Archive defines a mass shooting as one in which at least four people are shot, excluding the shooter.
On January 20, a middle-aged Indian-American man was shot and killed in his driveway by three masked men in Georgia, leaving his wife and daughter injured, police said, the second such incident involving Indians in the US within a week.
A 23-year-old Indian student died a week ago after being shot during an armed robbery in Chicago. Devsish Nandepu was shot and killed in Princeton Park on the South Side, while his friend K Sai Charan was injured and admitted to a hospital.
There has been a rise in attacks on Indians, Hispanic and Asians in the US, and fear is increasing amongst the Indians and Asians living in the US.
An observer living in the United States said that this is unprecedented in the history of the US, which again sounded alarmed to the country that the shootings are not only a strict security and social problem but also a racial problem.
The Chinese Foreign Ministry quickly issued a safety alert to Chinese nationals in the US as a series of shootings occurred across the US in which few Chinese-origin persons were killed.
The Chinese Consulate-General in San Francisco issued an alert to Chinese nationals to enhance safety awareness and precautions to ensure their safety and avoid accidents.
The year began with six mass shootings on January 1 across the country: The largest, in Florida, left nine people injured. Four other people were killed in shootings in Florida, Illinois, and Ohio on the same day.
The major mass shooting occurred in Monterey Park, California, where a gunman killed 11 people and injured nine others after entering a ballroom dancing class in the majority-Asian neighbourhood. The man, identified as 72-year-old Huu Can Tran died by suicide when surrounded by police.
In another shooting in the United States, a 21-year-old man opened fire at people in a gas station convenience store in the capital Washington, killing three, only to later shoot himself dead.
Fear in the Indian Diaspora
Indian communities living in the US keep calling each other, asking them to pay close attention to the local security situation and advising them to strengthen their safety precautions and avoid places where people gather.
Earlier, the North American Association of India Students (NAAIS) raised concerns about rising violence against Indian-origin students and young professionals.
The Indian embassy in the US is yet to issue any travel advisory or safety alert. There is no such travel advisory on the Indian embassy website of Washington DC.
Mass shootings and hate crimes in the United States are on the rise. Fear among the Indian diaspora is that such gun shootings and violent incidents could break out at any moment, anywhere.
The New York Times revealed that in the first few weeks of 2023, at least 69 people had been killed in mass shootings across the country, including two shootings within days of each other in California.
A study published late last year in JAMA Network Open which analyzed firearm deaths over the past three decades, revealed a total of more than 1 million lives lost since 1990, according to a CNN report.