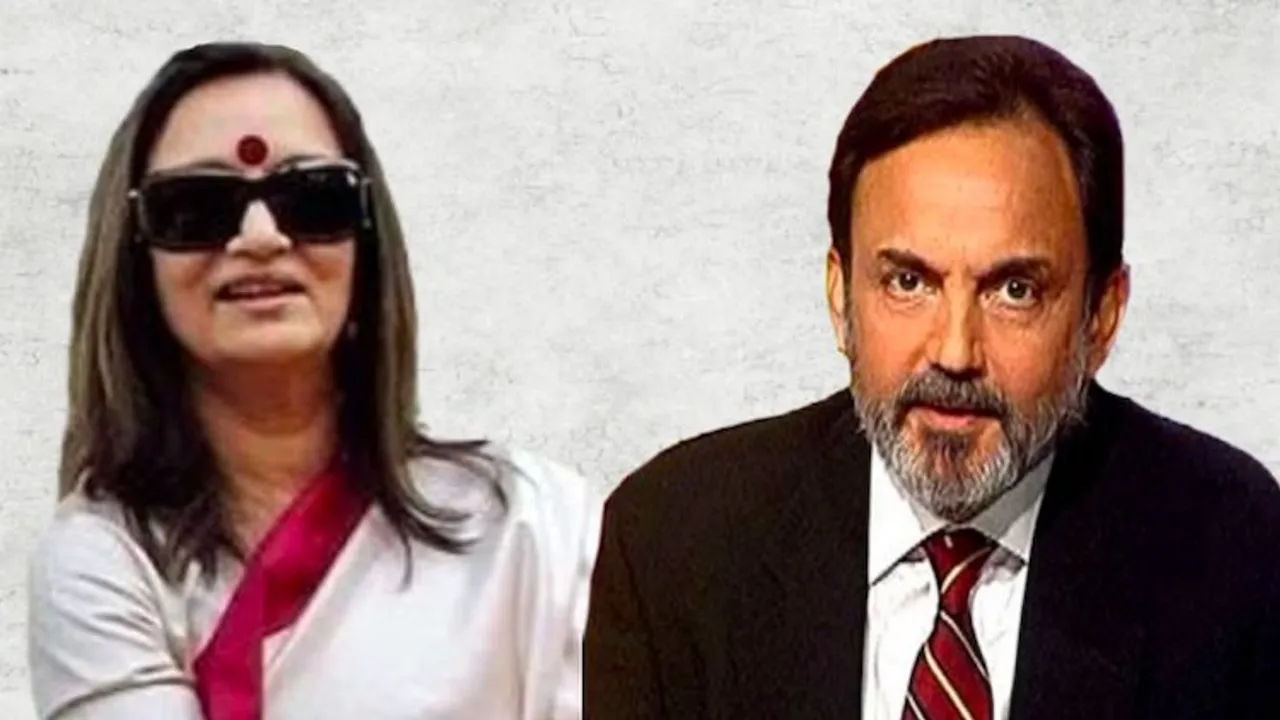 New Delhi: The latest twist in Adani's 'hostile' takeover bid of NDTV was the last-ditch effort by the broadcaster when they brought the SEBI's approval angle for Adani group firm Vishvapradhan Commercial Private Ltd to acquire interests in NDTV's promoter entity RRPR Ltd against an unpaid loan.
Adani group on Friday rejected NDTV's assertion that Sebi's approval is necessary to acquire interests in RRPR, saying the promoter entity is not a part of the regulator's order that restrained Prannoy and Radhika Roy from accessing the securities market.
Terming the contentions raised by RRPR as "baseless, legally untenable and devoid of merit", VCPL said the holding firm is "bound to immediately perform its obligation and allot the equity shares" as specified in the Warrant Exercise Notice.
On Tuesday, Adani's announced that it will own a 99.5% stake in RRPR through the right to exercise the warrants issued by the promoter company against a Rs 400 crore-loan agreement in 2009-10 with VCPL. Radhika and Prannoy Roy each own 50% stake in RRPR which has 29.18% shareholding in NDTV.
NDTV had then reacted to the "Warrant Exercise Notice" saying it was sent without any communication to the promoters and the company and it would explore regulatory and legal options against Adani's bid to takeover RRPR.
The SEBI's approval twist was a part of the regulatory remedy found by NDTV which, according to experts, does not hold any ground.
Elara Capital's Karan Taurani told NewsDrum that legally, there is nothing that can stop Adani's move. 
"This is not a case of acquisition through the purchase of stake. Rather, Adani's have simply converted the unpaid loan into shares as per the agreement. There is a low likelihood that the merger will be called off, basis the loan convertibility into shares," said Taurani.
A market analyst who did not want to be named said that SEBI will approve Adani's bid in no time.
"The regulator must have banned Roys from dealing in securities in order to stop them from selling RRPR to any other entity. NDTV was found guilty and fined for not disclosing several transactions including this loan agreement to their shareholders despite being a listed company. It is highly unlikely that NDTV will get relief from the regulator which banned Roys to restrict them from any further act of cheating," the expert said.
Then why did NDTV pretend not to be aware of Adani's move?
Another markets expert told NewsDrum that such a move by NDTV is aimed at delaying the bid and perhaps proving a point that they did not lose control willingly. 
"It was Roys who gave the option to VCPL of converting the unpaid loan into shares. How is it possible that neither will they repay the loan nor will they let the lender convert the loan into shares on agreed terms? They were not repaying the loan despite NDTV being profitable for the last 4-5 quarters. Did they think that they got Rs 400 crore in charity? Of course not. All the talks of regulatory and legal options are just a gimmick for their staff and followers," the expert said.
What do Roys want to achieve?
There was no discussion with New Delhi Television Limited (NDTV) or its founder-promoters regarding converting the loan into shares, the company said on Tuesday hinting that it was a hostile bid. 
A day before, NDTV had informed BSE that the reports of acquisition by Adani is grossly rumours.
However, multiple reports from 2021 hint that there were some talks between Adani's and NDTV which led to five times increase in the share price of the company.
"It is hard to believe that NDTV and its founders were not aware while all of this was happening. This gimmick is only a face saving exercise. After all, Roys could not tell the world and their staff that they are selling or they had sold their left leaning media to the corporates close to right ideoligy. They can fool their viewers and staff but not the industry," said a senior business journalist who worked with Roys about a decade ago.
Business journalist and Dy Editor of Hindu Business Line Palak Shah wrote on Twitter that it was hard to believe that Roys did not know it was coming.
Seems a little strange that #NDTV founders had no idea tat Adani was going to buy the channel & they are calling it hostile takeover especially when a few Cos close to #AdaniGroup were buying NDTV shares for past few mnths & it was reflecting in shareholding pattern#StockMarket

— Palak Shah (@palakshahjourno) August 24, 2022
"All having sizable shares in NDTV were aware of Adani's bid from September 2021 ...share price fluctuated from Rs.70 to 250 by then... today Rs.388m (sic)," J Gopikrishnan of Pioneer wrote.
All having sizeable shares in NDTV were aware of Adani's bid from September 2021 ...share price fluctuated from Rs.70 to 250 by then... today Rs.388 https://t.co/d4xJqk3Awo

— J Gopikrishnan (@jgopikrishnan70) August 24, 2022
Fear among NDTV employees
The employees of NDTV are said to be worried for their future. They worry that the channel will change the tune after the ownership change which is set to take place, sooner or later. And, the ones who are publicly known for carrying left propaganda will have to lose their jobs. Many of those are working with NDTV for about two decades.
Social media is already flooded with memes suggesting that Ravish Kumar will start his YouTube channel after the takeover.
A senior media executive also sees the change in tune of the channel inevitable and said any owner will run the media outlet according to her political leaning in a rightful manner. "As far as employees are concerned, the top lot will have to either change their tune or leave the company. I do not think Adani's would need to change the entire 1000+ team of NDTV," the executive said.
Questionable journalistic history
Many experts including the principal opposition party Congress see this the death of the last bastion of independent journalism in TV news.
Congress general secretary Jairam Ramesh tweeted, "The news of a deeply over-leveraged company owned by the PM's 'khaas dost' making a hostile takeover bid of a well-known TV news network is nothing but concentration of economic and political power, and a brazen move to control and stifle any semblance of an independent media."
However, a critic of the NDTV style of journalism said that before crying foul in the name of independent journalism one must take NDTV's journalism pre-2014 into consideration. He said, "The relationship of NDTV with CPI(M) and the Congress is in public domain after Nira Radia tapes. If being anti-establishment and running 24x7 propaganda against it is independent journalism then were they not independent before 2014?"
"Had Roys thought of keeping the outlet independent, they would have thought of repayment of the loan. They knew who they were borrowing money from then in 2009-10 and handing over control to the borrower. They were soft on Reliance through these 12 years. I personally have seen Reliance making its way in the coverage of NDTV. Was this independent?" asked a senior journalist covering corporates for over a decade.
All that was wrong with NDTV
What NDTV is facing today is a repeat of Ambani's taking control of Network18 in 2014 when they converted the loan amount into equities.
Deepak Shenoy in his publication CapitalMind wrote that NDTV sold their stake in 2009.
"Adani, as the new owner of VCPL, exercises the warrants (on 23 August itself) and therefore indirectly controls 29% of NDTV. With SEBI rules, VCPL now has to make an open offer for another 26% shares from the remaining shareholders. Effectively, the deal made in 2009 was that someone could "on-demand" take over 29% of NDTV. That "on-demand" has happened now," Shenoy wrote.
Multiple experts who NewsDrum spoke to and quoted above said that if alleged shiffoning of monies, not disclosing the agreements to the shareholders and the regulator, lack of transparency and no intention of repaying loan were the style of operating NDTV, eventually it was destined to meet this fate.
"In fact, Roys got a lease of life because VCPL exercised its rights after a decade," one of the experts said.
"In the end, Adani's will have more than 50% stake in the company to complete the takeover as was evident in the first announcement. The channel and staff should be prepared for it," a market expert concluded.