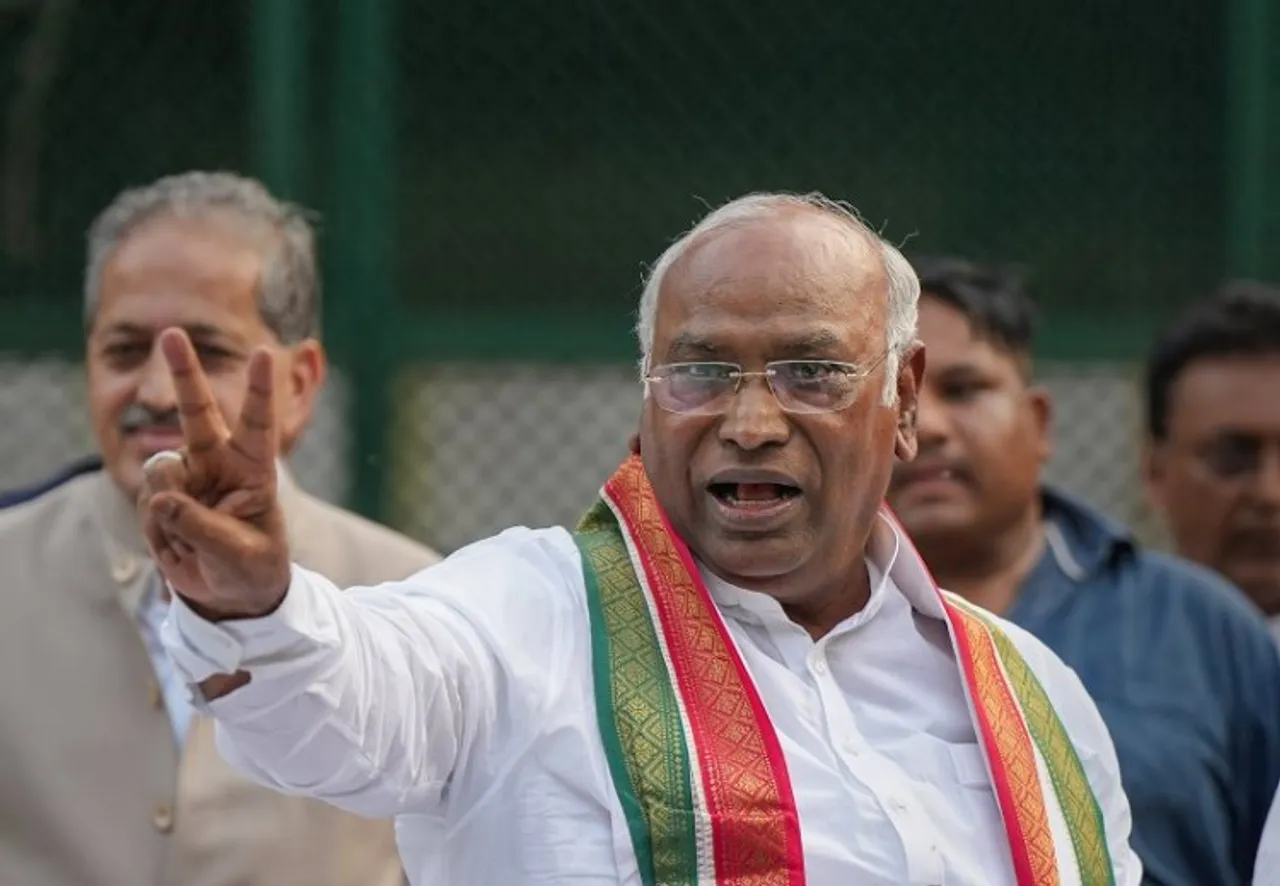 New Delhi: Mallikarjun Kharge will have to ensure elections to the Congress Working Committee (CWC), the party's highest decision-making body, to establish his writ over the country's oldest political outfit. 
While Kharge will be presented with the certificate on Wednesday, his election will have to be ratified by the All India Congress Committee (AICC) at a plenary session. The dates for that are expected to be announced soon. 
It is at the plenary that elections to the CWC are held but for the past 25 years, the leadership had opted for the nomination process. 
In the history of the 137-year-old Congress party, elections to the CWC have been held only about a dozen times. The last time the CWC witnessed elections was in 1997 during the Kolkata plenary when Sitaram Kesri was the Congress president.
Prior to that, the CWC polls were held after a gap of two decades in 1992 at the Tirupati session during PV Narasimha Rao's tenure. He then held the posts of both the Prime Minister and the Congress President.
As per the Congress Constitution, 12 of the 25 CWC members have to be elected by AICC delegates and the rest are nominated by the party president who can also name permanent and special invitees from time to time. There is no restriction on the number of permanent and special invitees to the CWC.
Outgoing Congress President Sonia Gandhi once listed the difficulties she faced in constituting the CWC. "Nominating CWC is not an easy task. Somebody will complain that he has been left out and why the other was taken. Somewhere someone will be left out," she had said.
Once the plenary dates are announced, the CWC stands dissolved and a steering committee takes over till the formation of the new body. 
At the last (84th) plenary in Delhi in March 2018, it was widely expected that the then Congress chief Rahul Gandhi would take the election route rather than go for the nomination process to form the party's highest decision-making body. 
However, the AICC authorised him to reconstitute the CWC and the strong votary of organisational elections had to accept the decision of the delegates. 
All eyes are now on Kharge. Elections from top to bottom, including the CWC, had been a key demand of the group of 23 dissenters, also known as G-23. 
While this ginger group has been pacified by holding elections to the Congress President's post after 22 years, the polls to the CWC will completely neutralise the dissenters. 
It will also enable Kharge to wrest complete control of the organisation and help him in shedding, to some extent, the tag of being a Gandhi family rubber stamp.
However, the involvement of the Gandhis in the decision-making cannot be ruled out.