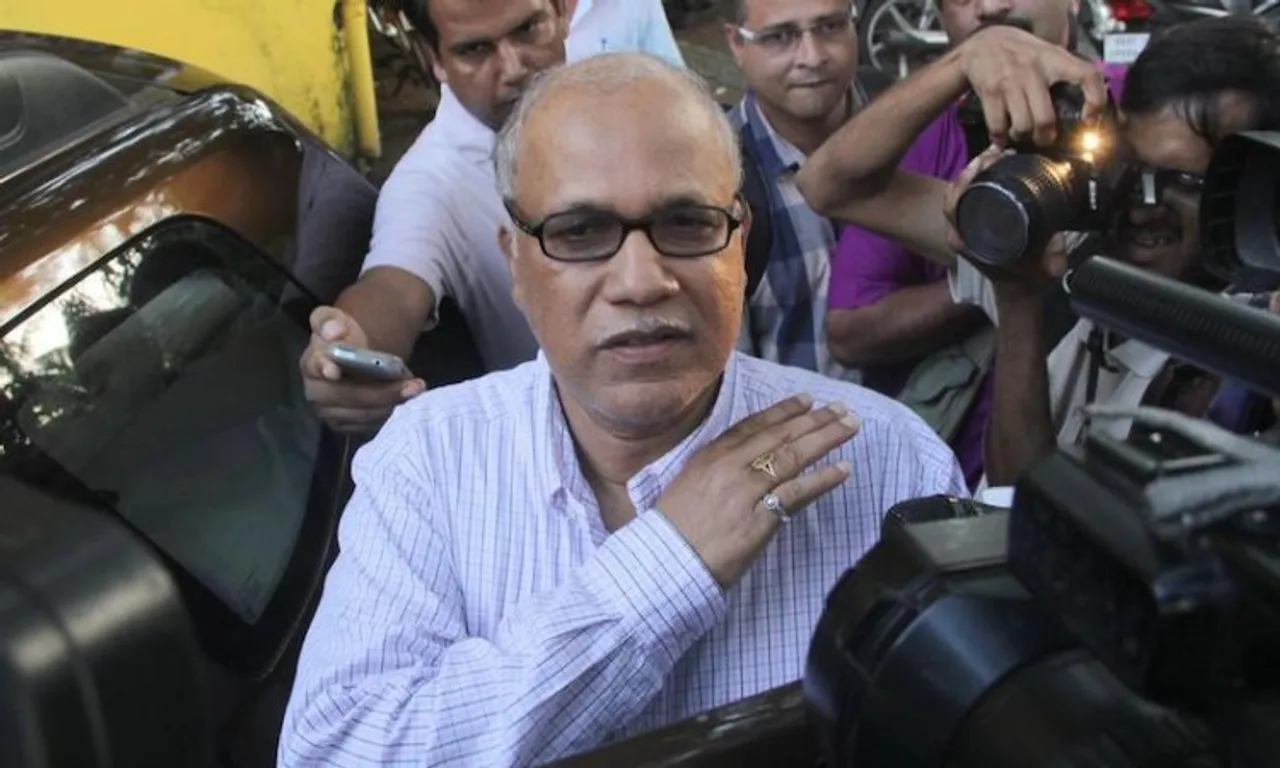 It's not even been a month since the results of the Goa Assembly Elections have been announced and Indian National Congress lost to the incumbent BJP for the third time – the sceptre of defections has returned to haunt the grand old party. 
On a day when the State's ruling BJP was celebrating Sthapna Divas (Foundation Day) – grapevines worked overtime to report that BJP-turned-Congress Chief Minister of yore, Margao MLA Digambar Kamat was "likely to quit the Congress and join the BJP". 
Kamat was quick to refute the speculation saying that he was out of town on a wedding. AICC General Secretary in-charge for Goa Dinesh Gundu Rao too confirmed with NewsDrum.in that Kamat had denied such plans.
But then the former Congress Chief Minister of Goa Digambar Vasantrao Kamat is no stranger to such controversies. In March 2019, when former Chief Minister Manohar Parrikar was fighting for his life and a grim BJP was looking for his successor, Kamat's name started doing rounds. Kamat quickly denied saying he was heading out of town on a purely personal business trip. Even in the previous year (September 2018), the news went out that Kamat and four MLAs are quitting Congress. 
Though the truth is still out there, the "Digambar Kamat quitting Congress; returning to BJP" saga isn't new. In 1994, when Kamat left BJP to join Congress, he triggered the collapse of a Manohar Parrikar led BJP Government in Goa. The saffron party hasn't forgotten nor forgiven Kamat since then. 
Between 2007 and 2012, when Kamat was the CM, Goa's rumour mills went on overdrive at regular intervals in a monthly cycle speculating how a vengeful BJP/Parrikar is going to bring down Kamat's Govt. Since 2012, when Congress was decimated in Goa Assembly, every time an MLA resigned from Congress or defected en masse, 'Kamat next' would be floating in the grapevine.
The same 'sources' behind Kamat leaving Congress for BJP story, reveal that the current deal is that Kamat has demanded a Deputy Chief Ministership and the remaining unallotted portfolios including Mining, Power, Social Welfare and Education in BJP's Goa Cabinet where three berths are still vacant. 
Kamat began his ministerial career as a Power Minister under Parrikar but was infamously remembered as the Mining Minister during his stint as the CM. He was the only politician/minister whose name featured in the M B Shah Commission Report on illegal mining which is often seen as the handle to yank him back to BJP by political pundits.
The theory behind Kamat joining BJP and even being considered as the next CM also emanates from the RSS/BJP's savarn fascination of a Brahmin CM to head Goa. After Parrikar, Kamat is the tallest Brahmin leader in the tiny state where just 5% of Brahmins rule the economy as well as the polity.
But Kamat in BJP would be more of a headache for the ruling BJP than it can handle. BJP has half (20 of 40) of the seats in the Goa Assembly and additional unconditional support of 5 MLAs, yet the RSS-disciplined party had to struggle over 11 days to announce its CM. 
Though the challenger Vishwajit Rane yielded to incumbent Pramod Sawant, it was only after pocketing plum ministries such as Town & Country Planning and Health (in times of the pandemic) and the second position in the Cabinet (not Deputy CM). Why would he play second fiddle to Kamat? Then there is former Deputy CM Sudin Dhavlikar of the unconditionally supporting MGP waiting to enter the Cabinet. Why should he yield?
Then there are the three Cabinet berths and important Portfolios such as Mining, Power and Social Welfare. Why would a stable party offer these key berths to an import who has been overlooked by his party? From Pernem MLA Pravin Arlekar demanding a berth for the Bhandari community in the North to Mapusa MLA Joshua D'Souza demanding a Berth for a Minority in North Goa to Independent Alexio Reginaldo Lourenco – the stable incumbents have a plateful of aspirants of their own.
Why would so many aspirants make way for Kamat and rock BJP's boat? The truth is an insecure BJP that despite its numbers is rattled by the ascension of former party man and Parrikar protégé Michael Lobo as Leader of the Opposition. All through the past decade painting Kamat as a deemed defector was the BJP's tact of keeping the Congress ranks feeling insecure. With Lobo coming in, that saga continues.