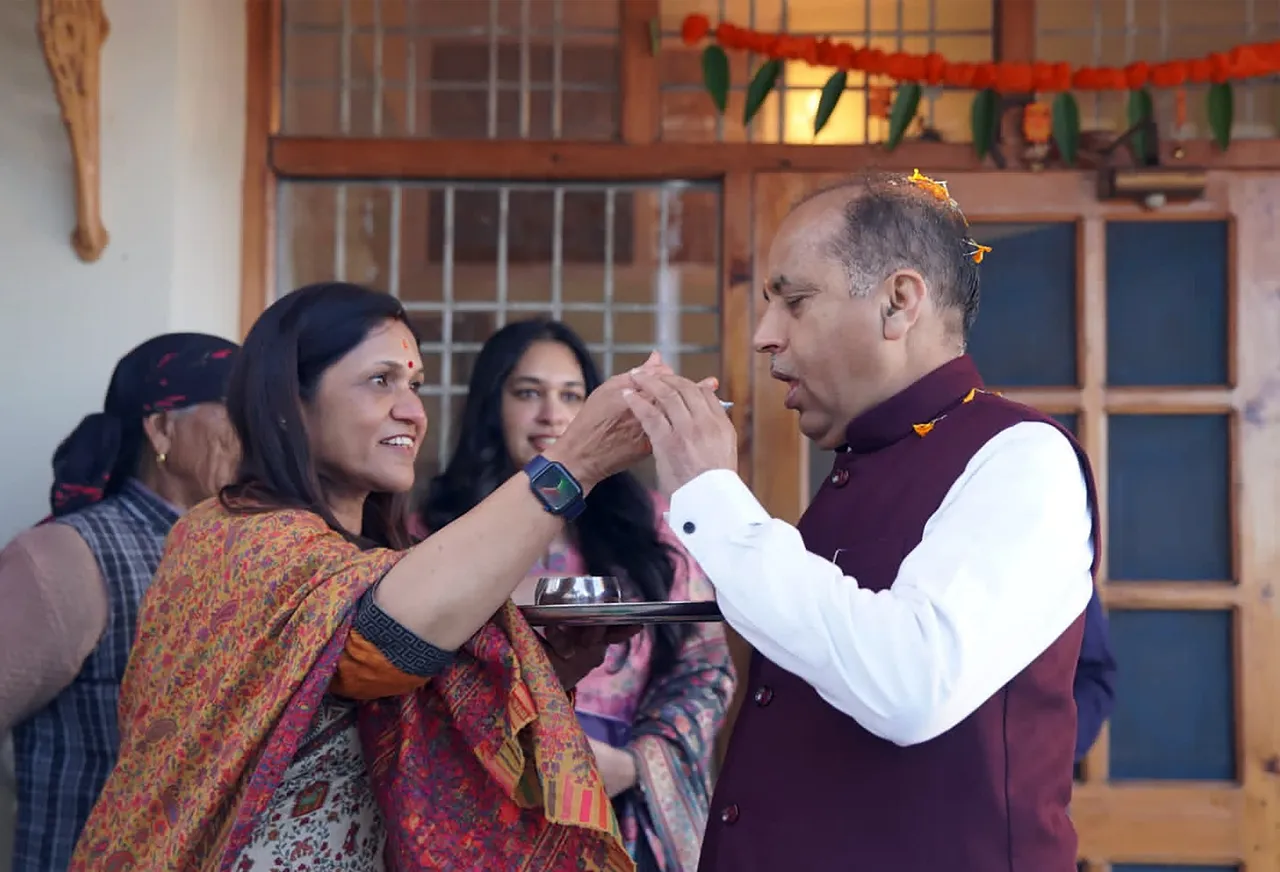 New Delhi: The Congress sounded confident of winning the assembly elections in Himachal Pradesh despite the exit polls predicting an edge to the ruling Bharatiya Janata Party (BJP). 
Its in-charge Rajeev Shukla dismissed the projections of the pollsters and claimed that the Congress will win 40 of the total 68 seats in the hill state that has a tradition of throwing out an incumbent government after every five years.  
But almost all the exit polls gave the BJP an edge to retain power and indicated that the trend will change this time. If it does so, the saffron party will create history in the state and would be in line with its campaign slogan 'Rivaaj badlega' (the trend will change).  
A win for the BJP will strengthen chief minister Jai Ram Thakur's position in the party and enable him to equal the record of his former boss Prem Kumar Dhumal who too led the government twice – from 1998 to 2003 and from 2008 to 2012. 
Having projected itself as the only alternative, the Congress is banking on the strong anti-incumbency against the BJP and issues such as old age pension, price rise, unemployment and the union government's much-touted Agnipath scheme to oust the ruling party. 
On the other hand, the BJP is hoping that Prime Minister Narendra Modi's charisma will help it overcome all the hurdles and romp home. 
Modi had campaigned on the plank of continuity of the double engine government with the BJP ruling both the Centre and the state. 
But the biggest worry for the saffron party is its rebels as at least 20 of them are in the fray and possibly could hurt the BJP's prospects in some seats.  
The Congress too has been marred with infighting with a race for the chief minister's post having already started. Among the contenders are Kaul Singh Thakur, Sukhwinder Singh Sukhu and Asha Kumari.  
This was also the first election the grand old party fought in absence of its stalwart Virbhadra Singh who passed away on July 8, 2021. 
Congress general secretary Priyanka Gandhi Vadra led the party's campaign from the front after her confidante Rajeev Shukla was given the charge of Himachal Pradesh in September 2020.  
Her brother and former Congress president Rahul Gandhi did not campaign in the state. Perhaps this was the first time that he had skipped campaigning in any poll-bound state in many years.  
Come Thursday, the exit poll projections will be tallied with the actual results.