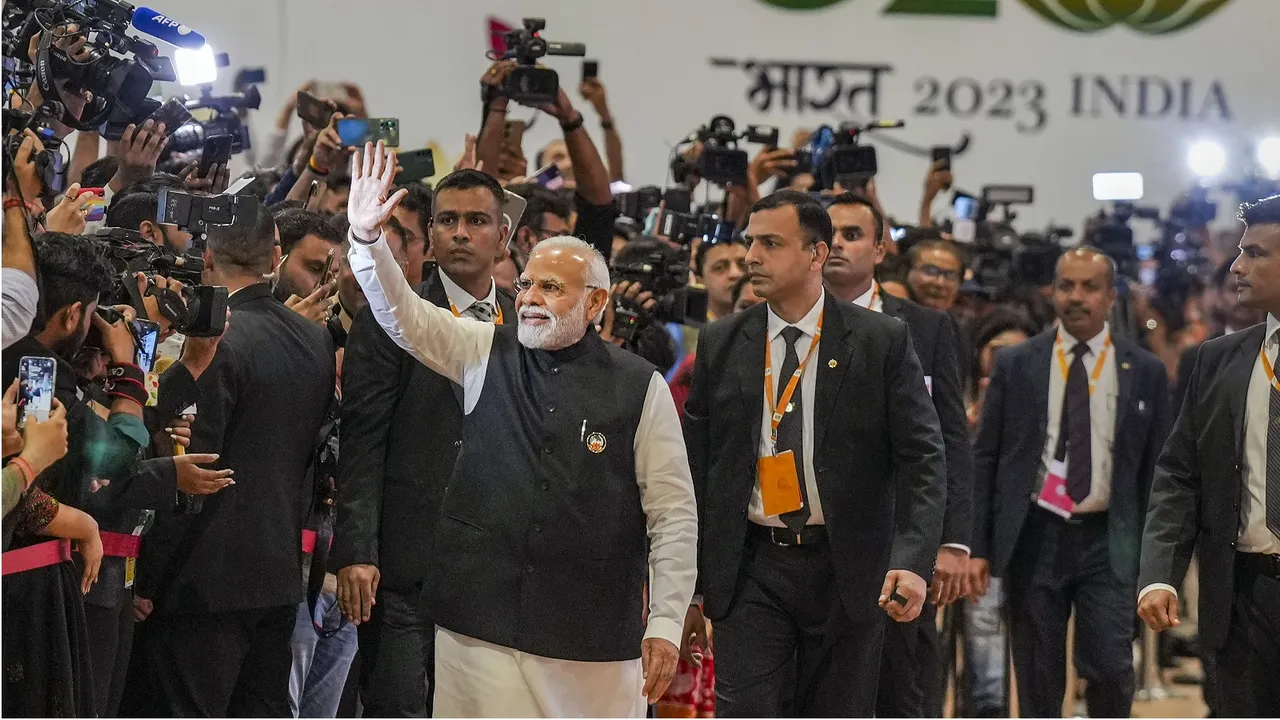 New Delhi: When the Narendra Modi government was aiming to amplify the biggest global event held in India to the masses, many national Hindi news channels were focusing on the Russia-Ukraine war. 
And, the television ratings measured by BARC India truly reflected its tagline – 'What India Watches'.
In the latest week's ratings which included build-up around G20, the channels focussing on the Russia-Ukraine war gained maximum eyeballs.
BARC Data: WK 36, 2023: (September 2-8) 15+ NCCS All HSM(U+R)
Channel
Relative share (%)
News18 India
14.2
TV9 Bharatvarsh
14
Aaj Tak
13.3
India TV
13.2
Republic Bharat
12.8
Times New Navbharat
10.4
ABP News
7
News Nation
5.9
Good News Today
5.3
"Content packed with graphics, videos and sounds of warplanes on the Russia-Ukraine war delivers bumper ratings and whenever we tried to shift our coverage to any other topic, we lost to our competitors. We have to protect our business interests first," a senior television executive at a national Hindi news channel told BestMediaInfo.com.
"Moreover, the four-week rolling average has complicated things further. Even as we get unrolled data for our own channel, we don't know what worked for others. So, we play safe and stick to the programming that delivers the best for us," the executive added.
Last month, the Ministry of Information and Broadcasting ordered BARC India to share the raw-level data with the broadcasters.
However, it is still being contemplated by the ratings body whether to release rolled or unrolled raw-level data. A decision on raw-level data or respondent-level data is still pending.
Last week, BestMediaInfo.com wrote that the respondent-level data clubbed with a four-week rolling average is as good as the existing ratings regime for the niche genres including news and will not serve any purpose.
The four-week rolling average, which was aimed at smoothening spikes due to any intervention either at the content level or distribution level, did the complete opposite.
In order to maintain the gains, news broadcasters were forced to continue with the interventions both on content and distribution levels. As a result, the news channels continue with the war coverage and other sort of hyperbole despite advisories issued by the I&B ministry.
All this has resulted in a loss to the government's efforts to amplify its messaging as most of the news channels continue with their war fantasy programming.