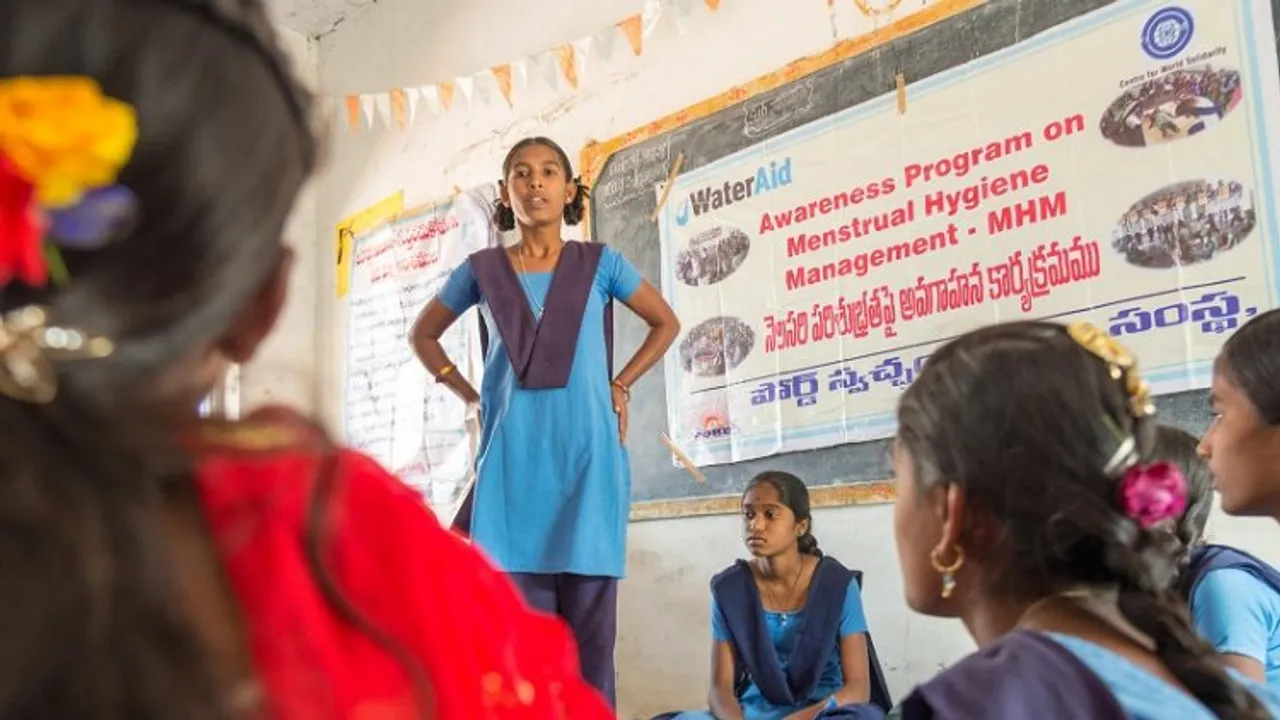 New Delhi: Recently a 19-year-old student from Patna, Riya Kumari, was publicly shamed by an IAS officer when she raised the issue of lack of access to sanitary napkins for girls. The student asked why the government could not provide sanitary pads worth Rs 20-30 despite having the provisions.
Since the incident, the IAS officer has issued an apology and hygiene brands have come forward to help the girl with a year's supply of sanitary napkins.
While Riya Kumari is being deservedly applauded, the larger issue here her question throws up needs to be highlighted and addressed—the lack of menstrual hygiene available to India's women.
The Ministry of Health and Family Welfare has introduced a scheme for the promotion of menstrual hygiene among adolescent girls in the age group of 10-19 years in rural areas.
The scheme was initially implemented in 2011 in 107 selected districts in 17 states wherein a pack of six sanitary napkins called "Freedays" was provided to rural adolescent girls for Rs 6.
From 2014 onwards, funds are now being provided for the decentralised procurement of sanitary napkins packs for provision to rural adolescent girls at a subsidised rate of Rs 6 for a pack of six napkins.
ASHA workers are responsible for the distribution and dissemination of information regarding the scheme.
Despite this, about 50 percent of women aged 15-24 years still use cloth for menstrual protection, according to the latest National Family Health Survey (NFHS) report.
The lowest percentages of women use a hygienic method of menstrual protection in Bihar (59 percent), Madhya Pradesh (61 percent) and Meghalaya (65 percent).
The survey was conducted between 2019-21 in around 6.37 lakh sample households from 707 districts of the country covering 7,24,115 women.
The situation is especially ironic if you witness the growth of femtech companies in India, which is home to five percent of the world's total femtech companies.
As per a consumer report by Indian femtech startup Savage, the year 2021 saw the highest number of funding deals in the last seven years, 40 in total amounting to $98 million. Altogether, the Femtech market is poised to grow at a healthy rate of 17 percent from 2020 to 2026.
Still, taboos around menstrual hygiene resulting in a lack of accessibility to menstrual products are a stark reality in India. Co-founder and CEO of Elda Health, a holistic, digital wellness platform offering mid-life and wellness solutions for women, Swathi Kulkarni, says, "Women in India traditionally have been under-served. Our needs have always been overlooked. Most women have no access to basic healthcare and hygiene. A number of women's health issues are still considered taboo."
In India, approximately 70 percent of all reproductive diseases are caused by poor menstrual hygiene. It's not just physical health suffers.
Deep-rooted stigmas and myths associated with menstruation impact the mental well-being of women. Women in Tier 3 cities and rural and semi-rural areas are still ostracised at the time of their monthly cycle. Their mobility is restricted as they are considered 'impure'. Mothers are often reluctant to discuss the issue with their daughters, leading to a lack of knowledge.
A recent study by the United Nation's child protection agency, UNICEF, stated that 71 percent of adolescent girls in India remain unaware of menstruation until they get their first period. Also, in most families patriarchy rules the discourse. In such a scenario, women are shamed into silence when it comes to their menstrual needs.
"Many studies have shown lack of menstrual hygiene can lead to reproductive tract infections like bacterial vaginosis or urinary tract infections (UTI), ultimately leading to pelvic infections. As these infections can travel up to the pelvis, they can cause difficulties in getting pregnant or pregnancy complications like preterm labour (resulting in premature birth).
Besides, poor hygiene can increase cervical cancer risks in the long run," says Dr Sudha Agrawal, Consulting Gynaecologist, Apollo Hospital, Delhi.
Inaccessibility to menstrual hygiene also impacts education. Girls all over the country drop out of school after hitting puberty. As per a recent report, around 23 million girls in India drop out of school every year due to a lack of menstrual hygiene management (MHM) facilities, which include access to sanitary napkins, awareness of menstruation and access to clean toilets with running water and disposal facilities. Little wonder that the menstrual hygiene market in India has penetrated less than 20 percent of the population.
Unless this very basic need is addressed, India will continue to languish behind in the gender equality index. While metros of late have seen some improvement with Delhi government schools and slums being open to menstrual awareness and facilitating access to menstrual needs, the issue needs to be addressed on a broader scale to help girls like Riya Kumari have a shot at empowerment.