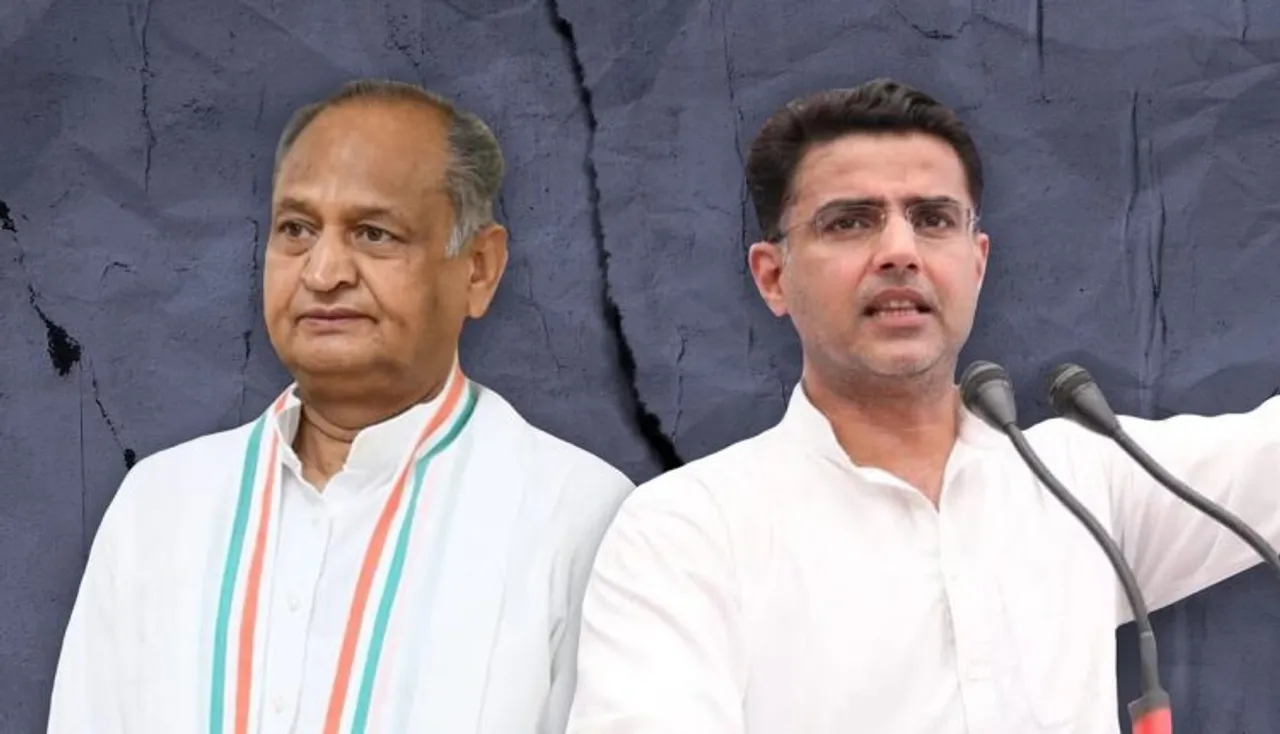 New Delhi: After a brief lull, Rajasthan chief minister Ashok Gehlot and his bete noire Sachin Pilot are at it, once again.
The two warring Congress leaders had paused their political slugfest till Rahul Gandhi's Bharat Jodo Yatra was in Rajasthan.
The two have been engaged in a bitter power tussle for years and the tensions escalated after Pilot led a revolt against Gehlot in July 2020 that almost brought down the Congress government in Rajasthan.
Pilot, who was then sacked as the Rajasthan Congress president and the deputy chief minister as well, had later sought rapprochement with the party leadership. However, the two have shared a tenuous relationship since then.
In the last week of November, Gehlot called Pilot a 'Gaddar (traitor)' and asserted that neither his supporters will accept him as his successor.
Soon after, Congress general secretary in-charge of the organisation K C Venugopal rushed to Jaipur to broker peace between the two and ensure that their fight should not cast a shadow on Rahul Gandhi's Bharat Jodo Yatra. Pictures of Venugopal with Gehlot on one side and Pilot on the other were put out to show that the Congress is united in Rajasthan. For his part, Rahul Gandhi also called both Gehlot and Pilots assets to the Congress party.
But this peace was short-lived. Both the leaders soon were at each other's throats.
Pilot, in a series of public meetings in different districts, has been attacking the Gehlot government over the issues of paper leaks, sidelining party workers and political appointments to retired bureaucrats.
This prompted a strong response from Gehlot. He likened Pilot to coronavirus. "I have started meeting...earlier corona came...a big corona also entered our party," he is heard in a video telling the representatives of the employees' union in a meeting.
The fresh verbal duel indicates that the war between the two leaders would continue at least till the next assembly elections, due in November-December this year.
To bring about a lasting truce, the Congress leadership is unwilling to remove Gehlot as of now and has apparently told Pilot that he would be projected as the party's face in the upcoming elections. But even this assurance is unlikely to end the ongoing war.