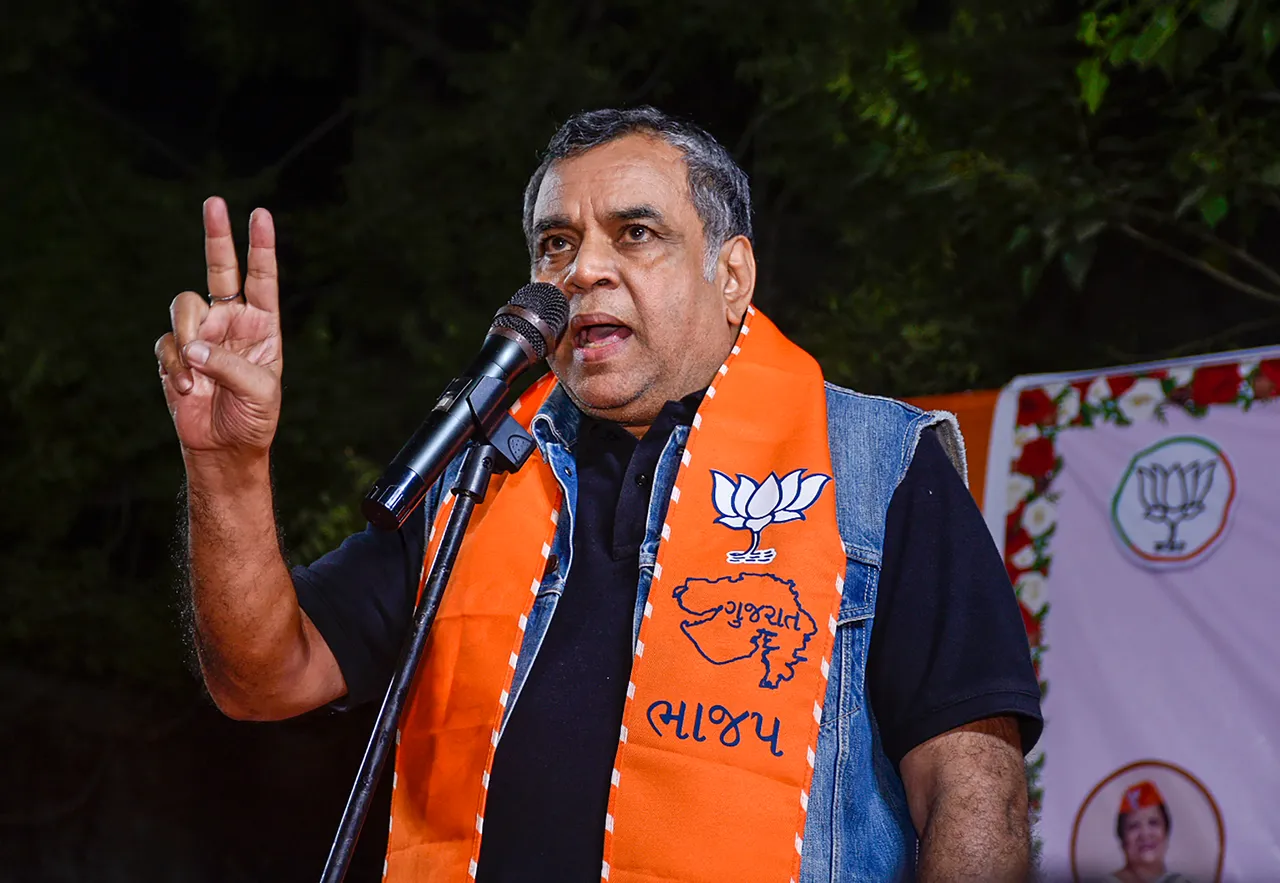 Kolkata: It is reasonably apparent that whatever Paresh Rawal said was an outcome of a loose tongue and not necessarily devious intent. It is also fairly true that connecting demographics to eating stereotypes is practised by you and me as well, with intuitive regularity.
The Bengali has a multi-sensorial air of fish and rasgulla, exuding the scents and sights of the two in every interaction. While, in spite of being equally prolific pescetarians, Maharashtrians and Malayalis do not have such automatic associations. Perhaps it is the popular culture integration in the home state and a charming influence on pop culture that leads to such tailgated connections.
For the longest time, folks South of the Vindhyas were lovingly associated with the taste of tamarind and colloquially called as such in local Calcutta lingo. Dosa and idli were equally organically associated and this was the currency of much-unsolicited humour, but then those were lighter days and not quite chutney for an East-South skirmish.
Educated fellows travelling to China and Vietnam still expect snakes and monkey flesh in every portion of dining, the great magician PC Sorcar fuelling such legends during his easterly sojourns. Beef and pork have been the de facto Loch Ness Monster for conservative Indian travellers to the West, still seeking muscular evidence of chicken to issue a green signal.
The interpretation of vegetarian varies across ethnicities, and I do recall the classic Spanish definition of a dish including vegetables as opposed to being a plate without non-veg incursions. I recall an article by the late Kishore Bhimani on the plight of meat-abhorring journalists during the 1978-79 tour of Pakistan -  a dosa restaurant deliriously discovered did serve the beloved staple, but only with meaty insiders.
In North India, the Patiala Peg and the Tandoori Chicken comprise the Sardarji stereotype, as if being cultivated in every home for daily usage, not merely ceremonial bhangra. Marwaris and Gujaratis are playfully derided for their avowed 'ghaas-phoos' roots, as even posh clubs with their majority representation still refuse to serve Johnnie Walker or walking species. While this suspicion of exotic meats, otherwise zoological, persists in parts of the North East, and thus a perceptual peril for locals relocating to stronger economic zones.
In apartment blocks in Malabar Hills ( Mumbai), there are unverified reports of non-vegetarian families not allowed as tenants, with random checks of the garbage disposal to ensure leafy compliance. This is where the stereotype becomes prejudice and an otherwise back-slapping narrative assumes the airs of seriousness, as has been the interpretation of the actor's comments in Gujarat. Actually, food associations are an organic extension of usually deeply entrenched beliefs and cannot be viewed in solitary isolation.
What has sincerely helped to break such divisions has been the culture of hostel living, as Indians across denominations unite in campuses, with a deliberately diverse socio-cultural orientation. The rampant expansion of engineering and management education is fuelling a greater cross-cultural sensitivity and mere anecdotal evidence is soon scheduled to become statistical printouts. Creditably coming to the party is the Swiggy Zomato culture, by exposing legions of urban Indians to foods they have never heard or seen before, aided by prolific influencers.
Food has the potential to become a magical unifier but the tables of historical prejudice have to turn at first. This evening I plan to fry some fish and you are indeed welcome to join, and we can go Dutch on the cooking gas bill.