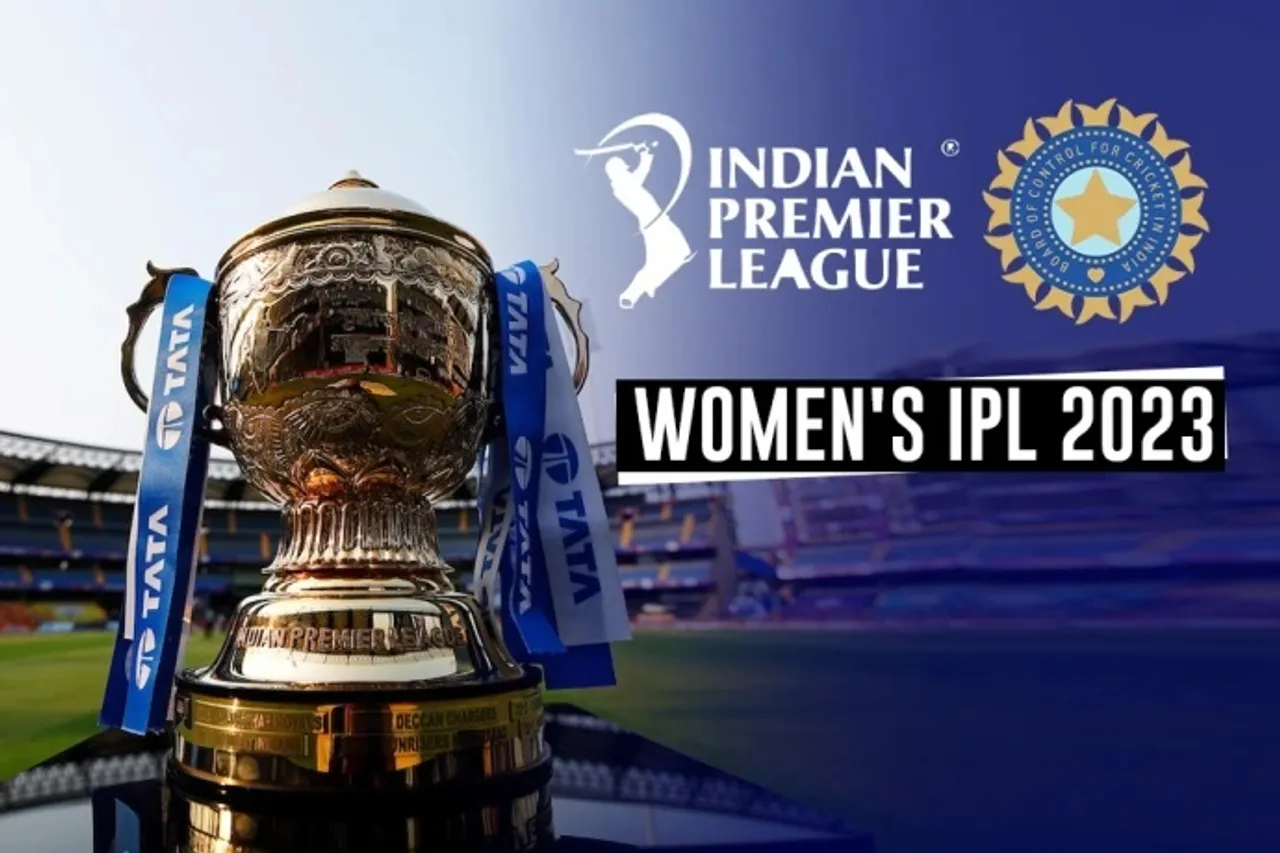 New Delhi: With the auction of five teams for the Women's IPL on Jan 25, the Board of Control for Cricket in India (BCCI) may be richer by at least Rs 4,000 crore.
A PTI report quoting market experts estimated that the teams are expected to shell out in the "range of Rs 500 to 600 crore" per team in the closed-bid auction. BCCI is expecting that this amount could go up to Rs 800 crore.
More than 30 odd companies have bought the bid documents worth Rs 5 lakh including all 10 men's IPL teams. Well-known corporate houses such as Adani group, Torrent group, Haldiram's Prabhuji, Capri Global, Kotak and Aditya Birla Group have also shown interest in buying a team.
Factors deciding the cost of a Women's IPL team
There are two principles on which these bids are placed by the business houses.
First one is "Return on Investment" (ROI), which is the core principle of any business. It is profit on what an entity spends.
The second one isn't a business principle as such but in the business community, they call it the "Return of Ego".
This is something where some of the biggest business names are ready to shell out any amount if they have their eyes on buying a particular property. Even if it takes five to seven years for touching the breakeven point.
It's about wanting to purchase something at any cost.
An existing IPL franchise with its "steady revenue stream" in place can afford to "bleed" a bit more in the initial years which is imperative.
Source of earning for Women's IPL franchises?
The BCCI distributes its media broadcast revenue which is one of the major earning chunks. The second is a share from BCCI's central pool of sponsorship. The third is a franchisee's own set of sponsorship earnings. Fourth is gate sales, money earned from tickets.
Women's IPL team's earnings from media revenue pool
Let us assume that a team is bought for Rs 500 crore for five years. That is an investment of Rs 100 crore per year.
The BCCI in the case of Women's IPL is going to share 80% of media rights money with the teams (in the case of men, it's 50:50) to help them develop a sustainable model.
Viacom18 has brought media rights for five years at Rs 950 crore (approx) which is roughly Rs 190 crore per year. So 80% of 190 crores is 152 crore.
Let's make it a round figure of Rs 150 crore. That's what each franchise gets over a period of five years which is approximately Rs 30 crore per annum.
Women's IPL team's earnings from BCCI's central pool of sponsorship
BCCI will also distribute a chunk of its central pool of sponsorship (title sponsor, co-sponsors, various award sponsors) also with the franchise. Add to it the franchisee's own revenue pool also. So it could be anything between Rs 15 to Rs 18 crore per year. Gate sales won't earn you a great deal in the first year.
So the per year earnings for a team are expected to be Rs 50 crore.
Women's IPL team expenses
Apart from the Rs 100 crore franchisee fee per year, the other expenses include salaries for the team, support staff, hotel expenses, and other operational expenses.
"There is a salary cap of Rs 12 crore for the squad. Add another 6 to 8 crore to the salary of support staff. Let's make it Rs 20 crore. Add the hotel expenses, fees paid to state associations for the stadium and other operational costs. It could be anything between Rs 6 to 8 crore. The first-year single city would reduce expenses.
So the cumulative expenses per year could be Rs 128 to Rs 130 crore.
For any new corporate house trying to enter the sports business, there would be a loss of Rs 50 crore or more for the first few years.
However, the legacy franchises of Men's IPL are better placed to offset these losses as they are already making profits after 15 years of IPL.
Moreover, they can save on support staff and other operational expenses with full-fledged infrastructure in place.
They are in a sense better place to make their investment in WIPL profitable sooner than anyone else.
Women's IPL in March
The five-team WIPL will be played in the month of March in Mumbai at a couple of venues.
The tournament will run for 18-19 days and will end before the start of Men's IPL in the last week of March.