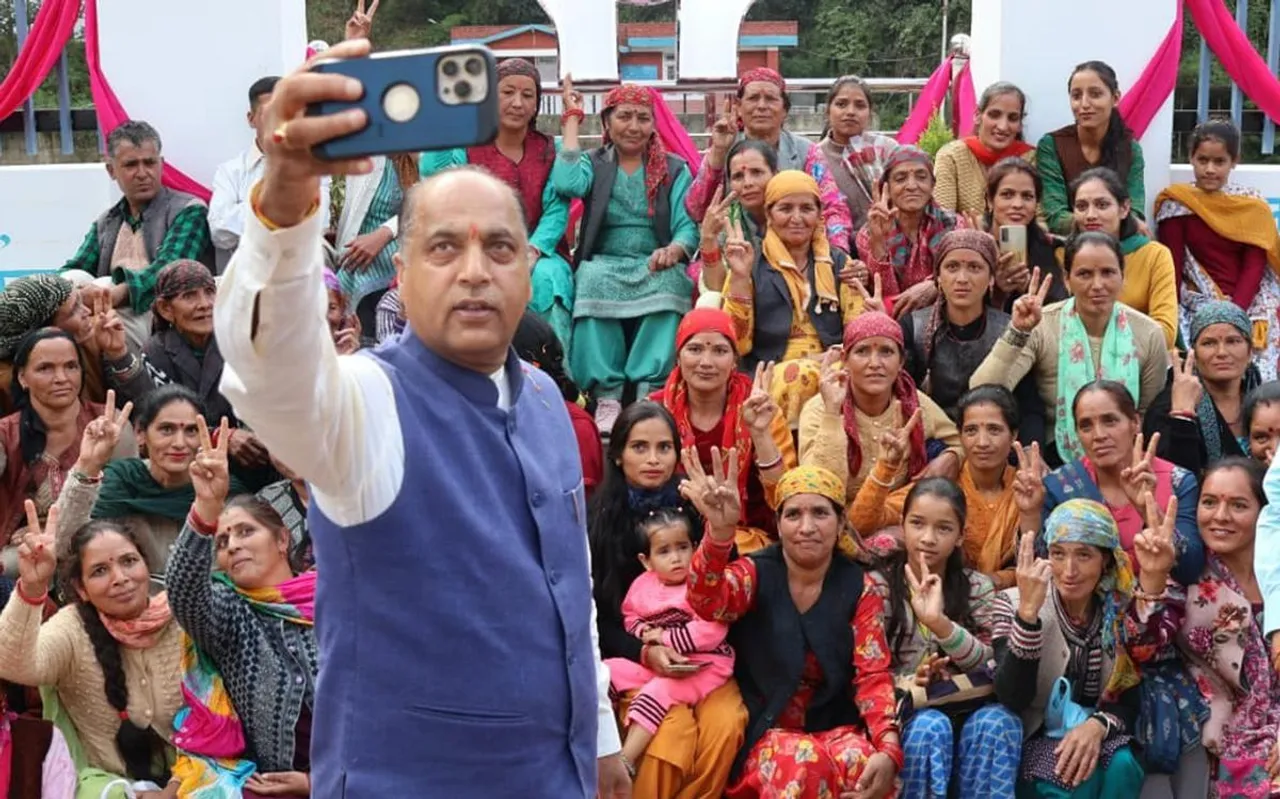 Chandigarh: With the campaign for the Himachal election on November 12 reaching its last leg, Bharatiya Janata Party (BJP)'s top brass including Prime Minister Narendra Modi and union home minister Amit Shah has been focusing on the lower part of Himachal.
Una, Kangra, Hamirpur and Bilaspur districts mainly comprise the lower parts of the state.
While Shah addressed a massive rally in Una on November 7, Modi will address a big rally in Kangra on November 9, a day before the campaign closes. Earlier Congress leader Priyanka Gandhi too held a rally here in Kangra.
So the question is why does lower Himachal matter politically to all political parties? The answer lies in its sheer strength in the state assembly.
Out of 12 districts, these four districts of lower Himachal –Kangra (15), Una (5), Hamirpur (5) and Bilaspur (4) – account for 29 or 42% of seats in the 68 members-assembly house.
When BJP formed the government in the previous 2017 elections, 20 out of its 44 seats came from these four districts only.
Of these four districts, Kangra is believed to be an important district in determining the overall results of the election. Election data shows that whichever party swept Kangra formed the government in Shimla.
It was true for BJP in 2017 when it won 11 out of 15 seats here. In 2012 Congress had 10 victories in 2012 and then the late Virbhadra Singh returned as CM for the sixth time.  The trend has been the same in previous polls as well.
Why BJP must retain lower Himachal
Historically, it is perceived that Congress is a party of upper Himachal - comprising areas like Shimla, Solan, Kinnaur, Lahaul-Spiti, Sirmaur and parts of Mandi and Kullu - and BJP is a party of lower Himachal.
It appears no longer the case. Professor Harish Thakur from the political science department at Himachal Pradesh University told Newsdrum that over a period of time, BJP has made inroads in upper Himachal as well and has a strong presence in these areas.
During an election rally in Kangra on November 6, union home minister Amit Shah said that BJP would win both the lower and upper parts of Himachal Pradesh.
But there are a few factors which may go against BJP in the upper belt. In the past few months, apple growers, who are known to have a strong influence in Upper Himachal, held protests against the BJP government on a number of issues.
While BJP tried to address their concerns in its poll manifesto, Congress thinks that it still has a chance to turn apple growers against the BJP, if not in all areas but at least in Shimla district having eight assembly seats.
Another worry for the BJP in upper Himachal especially in areas like Kullu and Mandi – where BJP performed exceptionally well in 2017 and incumbent chief minister Jai Ram Thakur also comes from here- is a rebellion by several BJP leaders turning independent candidates.
Given these concerns, this becomes imperative for the BJP to hold on to its influence over the lower parts of Himachal, just like in 2017, if it has to repeat the government in the state.
There are issues for BJP in lower Himachal as well. But the party thinks that the multiple visits by its top brass will help mitigate looming challenges in its 'mission repeat' endeavour.