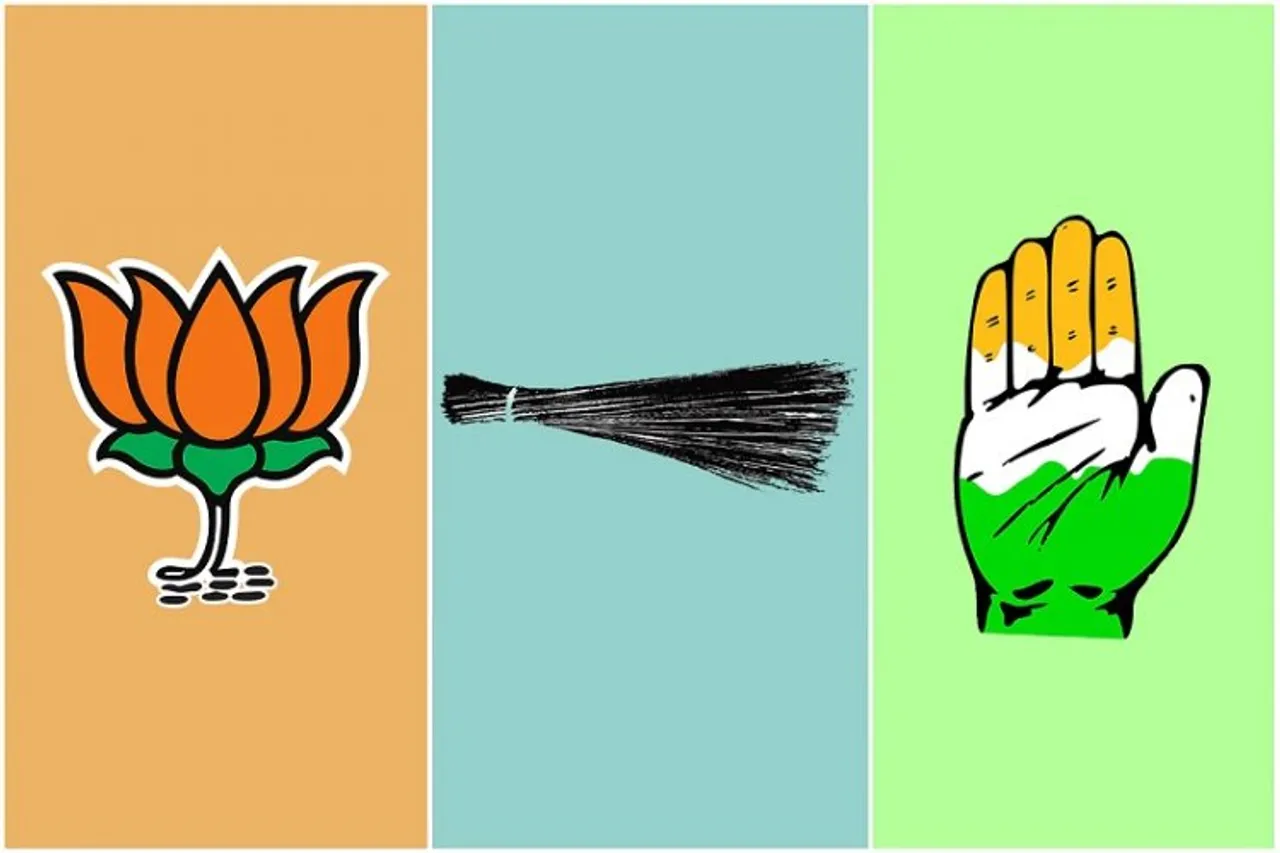 Chandigarh: Let's first understand why government employees matter in Himachal politics.
Their current strength is close to 1.80 Lakh. If their dependents are added, they are a strong block of 5 Lakh people, almost 10% of the total electorates in the state.
That is why their months of protest made their demand for restoring the Old Pension Scheme (OPS) an important poll issue ahead of the November 12 polls.
The incumbent BJP government under chief minister Jai Ram Thakur tried to pacify them but things didn't work out.
The vote bank compulsion has now ensured that the issue continues to remain relevant among a large section of government employees till the last ballot is cast.
First, it was Congress, which in a desperate move to make a comeback lured government employees with assurance to revert to the erstwhile pension regime if they make a comeback.
It cited examples of Rajasthan and Chhattisgarh - two Congress-ruled states which recently reverted to the OPS - to reach a point that they are serious about their demand and would deliver it in their very first cabinet meeting.
The latest to stir up the issue in the poll-bound state is Aam Aadmi Party's October 21 cabinet decision to restore the scheme in Punjab.
Soon after Punjab chief minister, Bhagwant Mann shared the news on his Twitter handle, AAP national convener and Delhi chief minister Arvind Kejriwal went on to say that the New Pension Scheme (NPS) - which replaced OPS in 2004 - was an injustice to the government employees.
"We have restored it in Punjab. We will now do it in Himachal and Gujarat if we form the governments there," Kejriwal tweeted.
Can AAP gain from its latest decision?
Technically speaking, AAP wants to milk its latest Punjab decision both in Gujarat and Himachal.
But there are doubts if AAP is as serious enough in Himachal as in Gujarat.
After early visits by Kejriwal, Mann and even Manish Sisodia (Delhi deputy CM), the state has not seen any significant visit or programme by any of these senior leaders.
They are all busy in Gujarat for where the poll dates are yet to be announced than in Himachal where polls are less than 20 days from now.
Even several ministers and legislators from Punjab are deputed in Gujarat than in neighbouring Himachal.
Two of the party leaders mainly responsible for Punjab victory –Sandeep Pathak and Raghav Chadha – are also playing a bigger role in Gujarat as in-charge and co in-charge.
On the other hand, the party has left the responsibility of Himachal on the shoulders of its young cabinet minister from Punjab, Harjot Bains, a third in-charge of the state unit in a short span of five months after Durgesh Pathak and Sandeep Pathak.
This, as per political observers, leaves Congress in a better position to harp upon the sentiments of the employees, even as it is AAP which flamed up the issue through its Punjab decision.
BJP, meanwhile, is not low-lying. Incumbent chief minister Jai Ram Thakur in many of its public meetings lambasted both Congress and AAP to politicise the issue.
He questioned if the Congress was in favour of the OPS, why the scheme was stopped when it was in power and what stopped it from reviving during its last tenure.
Jai Ram said the OPS introduced in Congress-ruled states of Chhattisgarh and Rajasthan has not been implemented in its true spirit and the CMs of these two states recently said that they needed support from the BJP government at the centre to implement it.
CM said the Congress was just befooling the employees in a desperate bid to make a comeback.
OPS and NPS
It was Atal Bihari Vajpayee-led central government, which replaced the OPS in December 2003 with NPS, which came into effect on April 1, 2004.
Under the OPS, pension was computed at 50 per cent of the last salary an employee was entitled to and the government paid the whole amount. The OPS income was not taxable and the employee was entitled to an inflation-linked dearness allowance every six months.
NPS on the other hand is a contributory pension scheme where the employees contribute 10% of the salary and dearness allowance, with the government contributing 14%.
The total fund is deposited with the pension regulator Pension Fund Regulatory and Development Authority. These funds are then invested in the equity or debt market and returns are paid to employees post-retirement.
The idea behind NPS was to reduce the government pension bill. Over the years, all states except West Bengal scrapped OPS over NPS amid protests by employees at all Indian levels.
But vote bank compulsion is now making many of the political parties, which are either looking at expansion or fighting for survival, to restore it back.
Punjab, Chhattisgarh and Rajasthan were recent examples. It may be Himachal's turn if there is a change in government.
Pradeep Thakur, Himachal president of NPS Karamchari Mahasangh, told NewsDrum that their demand is very much justified.
The employees covered by NPS are getting 70-80% less pension after retirement than OPS-covered employees.
This amount is méagre when inflation has taken a poll on employees after retirement.
He said at least 1.5 Lakh are currently under NPS in Himachal. There is huge anger among the majority of them. Their fight has reached at do or die situation. They are ready to vote for their survival.