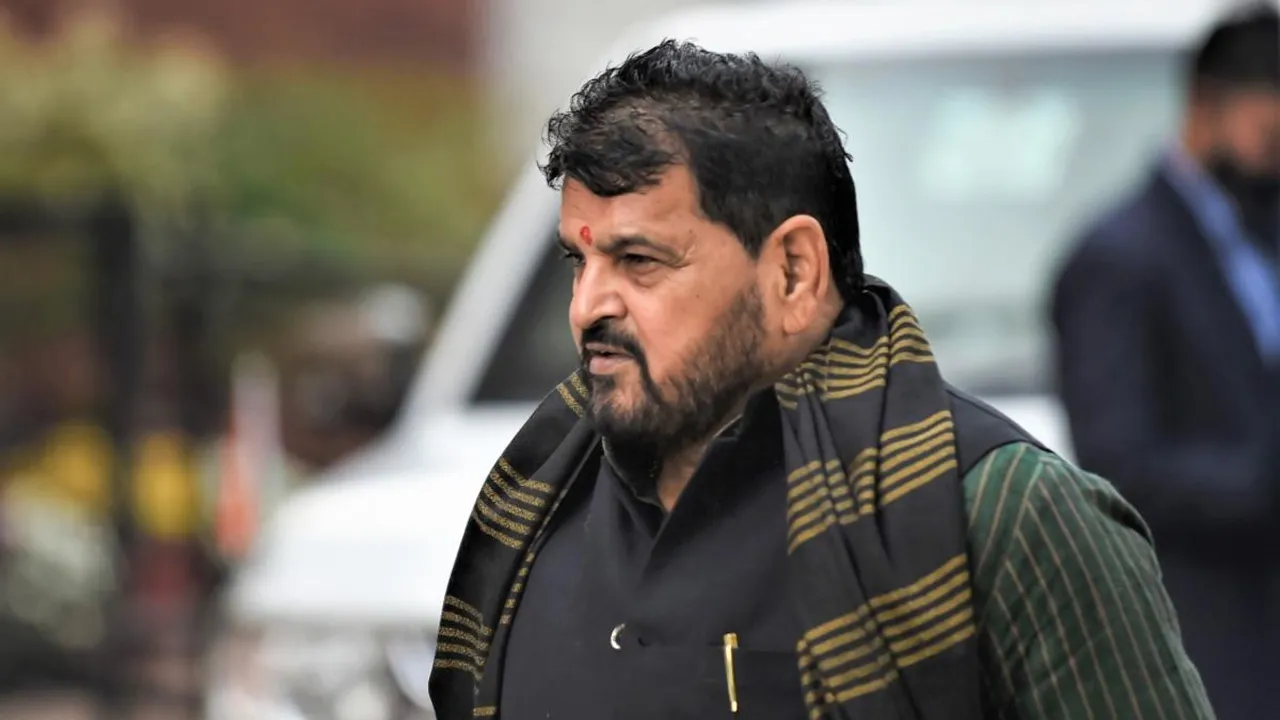 New Delhi: The Bharatiya Janata Party (BJP) leadership seems hesitant in taking any action against its Member of Parliament (MP) and Wrestling Federation of India (WFI) chief Brij Bhushan Sharan Singh who is mired in a controversy following allegations of sexual harassment against him by some women wrestlers.  
Singh, a bahubali (muscleman) BJP MP from Kaiserganj Lok Sabha seat in Baharaich district, is known for speaking his mind. He had last year criticised his own government in Uttar Pradesh in the wake of floods in eastern and central parts of the state.  
He wields significant influence in Gonda, Baharaich, Balrampur, Shravasti and Ayodhya districts and with the Lok Sabha elections just over a year away, the BJP leadership does not want to antagonise him given that every seat is important for the saffron party to come back to power for a third consecutive term in 2024.  
The allegations against Singh by women wrestlers from Haryana have put the BJP in a tight spot in that state. Political parties and leaders from across the spectrum are up in arms against the BJP, seeking his dismissal from the WFI.  
Young Nationalist Congress Party (NCP) leader Sonia Doohan has linked the wrestlers' issue with the alleged sexual harassment charges against former Haryana sports minister Sandeep Singh and demanded his sacking from the state government. Singh, for the time being, has been divested of his portfolio but continues to be a minister.  
The lack of any action in these two matters is likely to impact the BJP's performance in the 2024 assembly elections in Haryana as the opposition parties are all set to make it one of their key talking points in the poll campaign.  
The six-time MP is not dependent on any party for his political survival and has won elections from three constituencies. In 1991 and 1999, he won from Gonda and in 2004 from Balrampur on a BJP ticket. In 2009, he won from Kaisergunj as a Samajwadi Party (SP) candidate and in 2014 he returned to the BJP fold and emerged victorious from the same seat, which he retained in 2019.  
It is said that he shares an uneasy relationship with Uttar Pradesh chief minister Yogi Adityanath and has the blessings of a powerful central minister.  
Despite serious allegations against him and vociferous demands for his removal as the WFI president, the BJP leadership has not acted against him yet. In fact, he is on record to say that he has bagged the post on his own strength and not due to anyone's recommendations.  
Having emerged on the political landscape of Uttar Pradesh in the Ram Janambhoomi movement in the 1990s, he was one of the accused in the Babri Masjid demolition case. Singh was in the news recently for having opposed the entry of Maharashtra Navnirman Sena chief Raj Thackeray into Ayodhya in June last year. Singh had demanded an apology from the MNS chief for his controversial statements in the past on north Indians in Maharashtra.  
Despite the union sports ministry on Saturday categorically asking the WFI to suspend all ongoing activities with immediate effect, including the Ranking Tournament in Gonda, Singh had called an emergency meeting of the general council of the federation. However, he had to cancel it later apparently due to pressure from certain quarters in the central government.  
In fact, he inaugurated the senior National Open Ranking Wrestling Tournament at Nandini Nagar in Uttar Pradesh's Gonda district on Saturday, indicating that it will be very difficult to dislodge him from the WFI.  
Indeed, a herculean task for the BJP leadership.