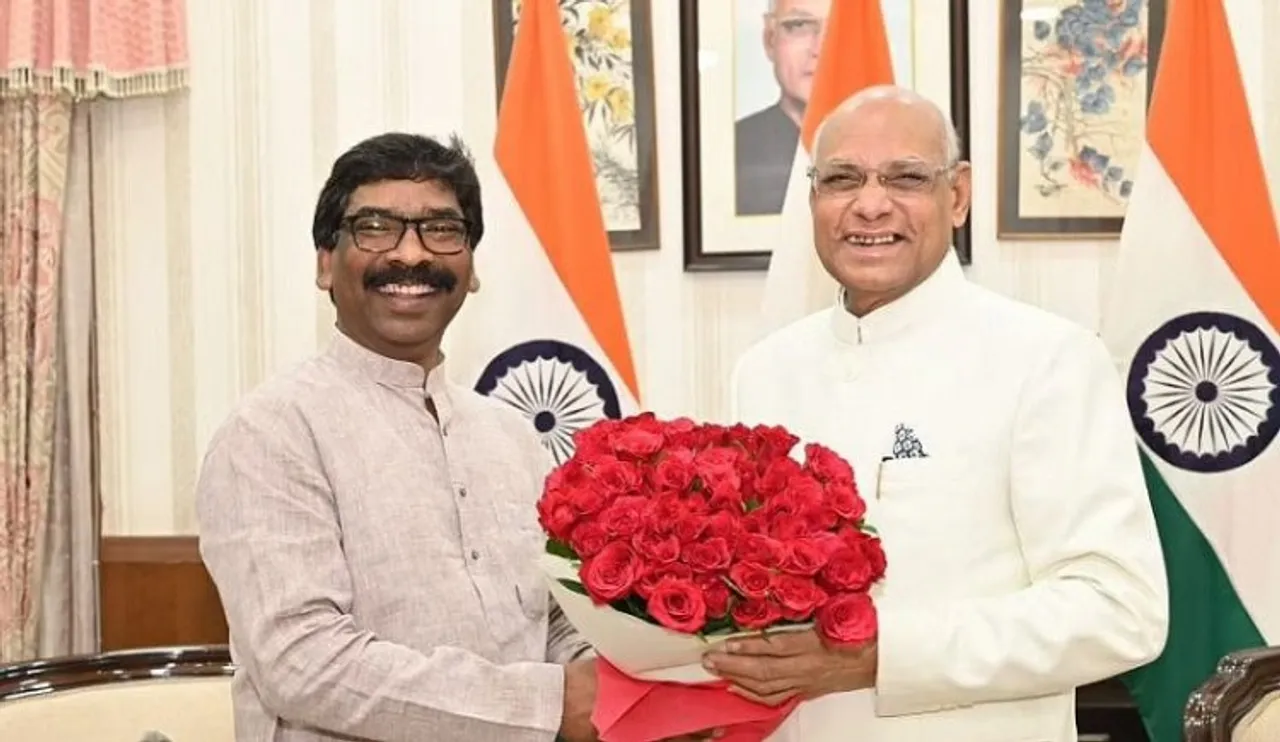 It's been nearly a week since the Election Commission of India (ECI) sent its order to Jharkhand governor Ramesh Bais recommending disqualification of chief minister Hemant Soren as a member of the state assembly in the office-of-profit case.
However, the governor is yet to act on the recommendation.
This has triggered political instability in the state with the ruling Jharkhand Mukti Morcha (JMM) and its coalition partners shifting their legislators to a resort in Congress-ruled Chhattisgarh.
The governance has come to a standstill as the chief minister is busy firefighting and trying to protect his legislators from the alleged poaching attempts.
According to the people in the know, the governor is seeking legal opinion on getting Soren debarred from contesting the polls initially for a period of three years and eventually for six years for violating norms by extending a mining lease to himself.
Apparently, Soren has kept two contingency plans ready in case he is disqualified and debarred.
As per 'Plan A', he will resign and immediately take oath again as the chief minister and get elected within the next six months.
If he is debarred as well, Soren as part of his 'Plan B' might install his wife Kalpana Soren as the chief minister and then move the court against the order.
People close to him cite an example of former Tamil Nadu chief minister J Jayalalithaa.
The AIADMK leader had resigned following her conviction in the disproportionate assets case in September 2014.
Jayalalithaa then appointed her close confidante O Panneerselvam as the chief minister and approached the Karnataka high court, which subsequently acquitted her in the case. Jayalalithaa returned as the chief minister in May 2015 with Panneerselvam readily vacating the chair for her.
Soren has claimed that the opposition Bharatiya Janata Party (BJP) is trying to bring down the coalition government by poaching its legislators and putting pressure on the governor to debar him from contesting the elections.
The BJP has rubbished the allegations, saying the JMM-led government will crumble under its own pressure.
The ruling coalition has 49 legislators in the 81-member assembly. The JMM has 30 legislators followed by the Congress with 18 and the Rashtriya Janata Dal (RJD) one. The BJP has 26 legislators.