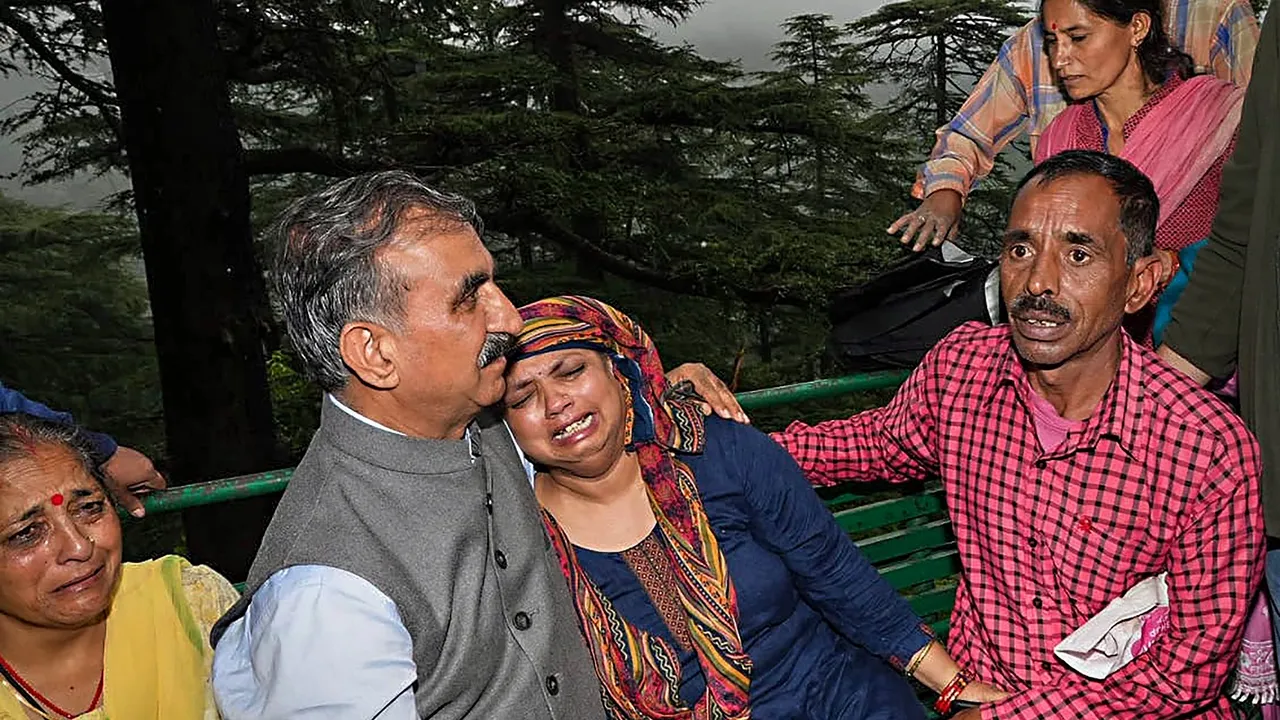 New Delhi: Himachal Pradesh Chief Minister Sukhvinder Singh Sukhu has set a huge example of philanthropy by donating his personal savings of Rs 51 lakh to the state disaster relief fund.
The amount he donated includes his own savings as well as those of his wife and two daughters. Sukhu is now left with Rs 17,000 in his bank account.
This is a rare gesture by a politician. Perhaps Sukhu is the first chief minister in India to do so in recent years.
This is not the first time that Sukhu has shown such a kind gesture. He had also donated his one year's salary, Rs 31 lakh from his MLA fund and contributed Rs 11 lakh towards the state relief fund from his personal earnings during the Covid pandemic.
Battered by incessant rains during the ongoing monsoon season, Himachal Pradesh is slowly returning to normalcy.  
Many lives were lost, and massive damage was caused to infrastructure. Over 400 people were killed and around 12,000 houses were damaged in the landslides triggered by flash floods. The state suffered losses exceeding Rs 12,000 crore, according to government estimates.
Sukhu has urged Prime Minister Narendra Modi to declare the calamity a national disaster.
By donating almost all his savings, Sukhu has shown a way to the politicians that they should rise above partisan lines and contribute generously whenever a natural calamity hits any part of the country.
Sukhu's handling of the monsoon fury has earned him accolades even from his political rivals. Former Himachal Pradesh chief minister and veteran BJP leader Shanta Kumar praised Sukhu and his government for effectively tackling the calamity. The praise came at a time when Sukhu's predecessor Jairam Thakur attacked the state government for its ill-preparedness and inept handling of the disaster.