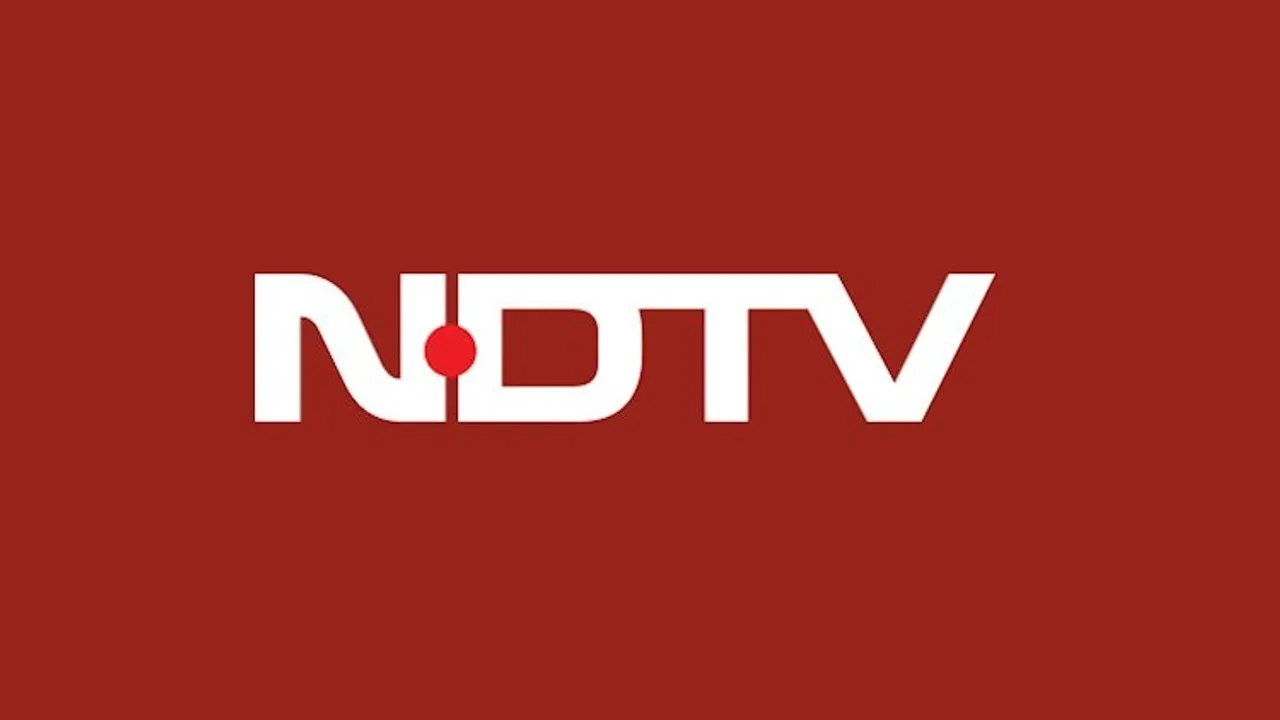 New Delhi: After converting VCPL's debt into 29.18% equity stake held by Radhika Roy Prannoy Roy Holdings (RRPRH), Adani group is eying at acquiring more than 55% majority stake in NDTV through open offer to buy 26% more. 
Radhika and Prannoy Roy still own 32% stake individually.
As per official announcement, Adani group has acquired VCPL on Tuesday, which holds ~29%stake in NDTV (indirectly via promoter loans, convertible into shares) and has provided for an open offer to acquire more 26% stake at a price of INR 295 (a 20% discount vs CMP).
Even basis the open offer price (20% lower vs CMP), NDTV as a company is trading at almost 3.5x fwd sales (FY24), as compared to this it's larger peer TV Today, which is trading at mere 0.7x fwd EV/sales (FY24), said Elara Capital.
Elara said that TV Today is the market leader in Hindi news genre, which has the largest share in overall news genre (Hindi language has a 70% share in news genre), and also has a sizeable digital presence (19% revenue contribution from digital). 
TV Today digital revenue has grown at a CAGR of 34% (FY19-22), according to Elara.
In terms of total revenue, TV Today has reported an overall revenue CAGR of 8% (FY19-22), vs NDTV whose revenue CAGR has been (0.2%) in the same period.
EBITDA margins for TV Today have been in a narrow band of 25-26% while NDTV's margins are also similar at 25%.
Elara said that the Indian TV news industry size is ~ 2800cr (70% of this market is dominated by Hindi news), growing at a CAGR of 10% (Ex COVID base). it contributes approx. 9% of TV ad spends, within which TV Today/ NDTV have an approx revenue market share of 30% / 15% respectively. News accounts for a viewership share of 9-10% on the TV segment.
The news market in India is highly dominated by advertising, as subs revenue is mere 2-3% of the overall revenue.
TV news segment reports strong growth during state or general election times, due to increased viewership and time spent. Also, TV news was the only genre that reported fastest recovery towards pre covid levels, backed by increased viewership during covid times.
Karan Taurani of Elara Capital said that the valuations paid for this acquisition are at a healthy premium (3.5x sales, after factoring the 20% discount on CMP), considering peers in the TV broadcasting space (Zee/ SUNTV/ TV Today trades at a FY24 EV/sales multiple of 2.4x/3.5x/0.7x). 
"However, this move will enable a large corporate house backing for a news channel, after Reliance/Times group own the TV18 and Times Now/ET Now respectively, which enables better distribution via the homegrown platform. We believe, news is a genre, which will have the least negative impact due to consumer shift towards digital, as the latter is more watched in live form and not in the form of catch up (other GEC content has seen a big shift from tv to digital due to catch up feature, convenience viewing)," said Taurani.
"News as a business model, is also platform agnostic in nature, as its content can be shared across most platforms vs broadcasters who have to invest heavily in forming their own platform in this highly fragmented market with elevated content costs. We maintain our positive stance on TV Today and have a BUY rating with a SOTP basis TP of INR 540, which is based on 1.3x fwd EV/sales (steep discount vs NDTV even at open offer price). NDTV has a stronger presence in the English news genre which is currently dominated by Times Now and Republic; in terms of Hindi genre, NDTV is usually at the third place post Aaj Tak and India TV. With TV viewing becoming more selective amidst regulations like NTO 2.0 and the market dominance by larger players in the news genre, we don't expect sustainability in these premium valuations for NDTV over the near to medium term," Taurani added.