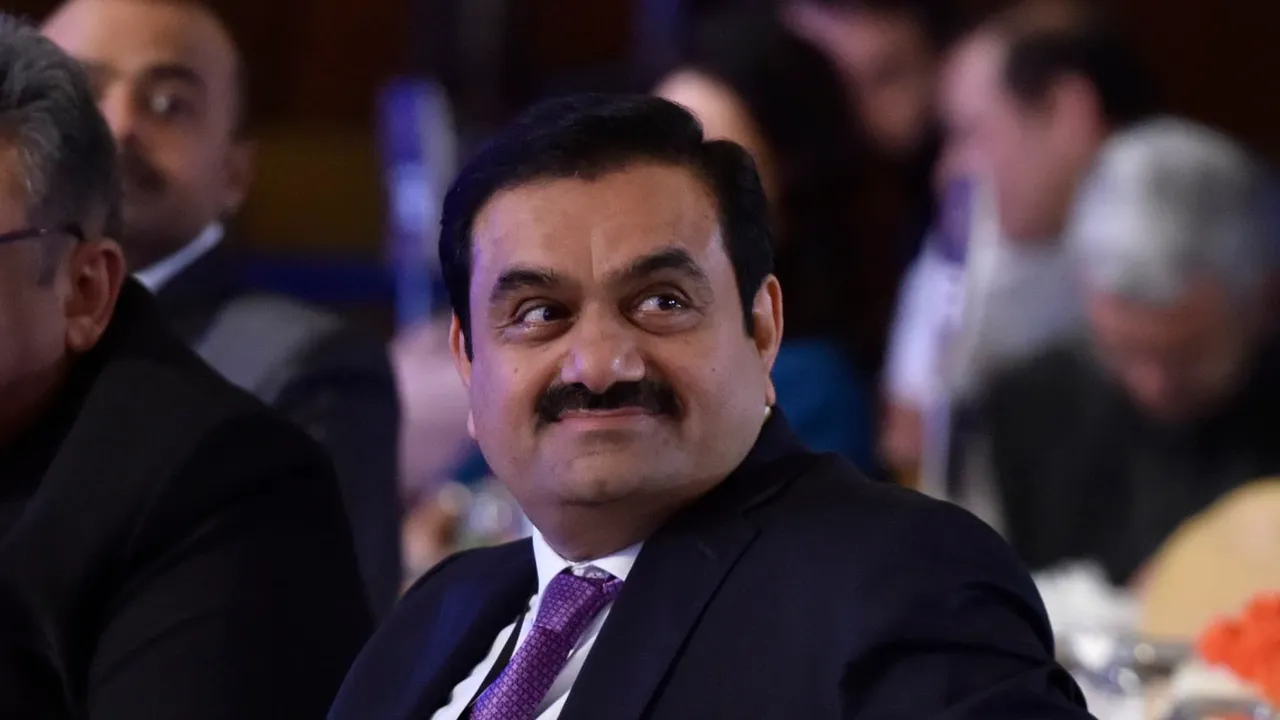 New Delhi, May 22 (PTI) Shares of all the ten listed Adani Group firms continued their rally on Monday, with Adani Enterprises climbing nearly 19 per cent, after a Supreme Court-appointed panel found no evidence of stock price manipulation in Adani group companies, while a separate Sebi probe into alleged violation of money flows from offshore entities has "drawn a blank".
The stock of Adani Enterprises zoomed 18.84 per cent, the most among the group firms on the BSE.
Shares of Adani Wilmar jumped 10 per cent, Adani Ports rallied 6.03 per cent, Ambuja Cements gained 5.01 per cent, Adani Power climbed 5 per cent, Adani Transmission (5 per cent), Adani Green Energy (5 per cent) and Adani Total Gas (5 per cent).
NDTV advanced 4.98 per cent and ACC climbed 4.93 per cent.
The combined market valuation of the ten listed Adani Group firms reached Rs 10,16,212.15 crore on Monday.
Shares of all the ten listed Adani Group firms ended on a positive note on Friday as well.
In two days, the combined market valuation of all the group firms jumped by Rs 1,14,641.79 crore.
In the equity market, the 30-share BSE benchmark climbed 234 points or 0.38 per cent to settle at 61,963.68.
"The positive momentum from Friday's session continued on Monday, with the Nifty and Sensex closing higher despite negative global cues surrounding the US debt ceiling concerns.
"Adani Group shares continued to rise today, following last week's rally after an expert committee appointed by the Supreme Court cleared the conglomerate of any regulatory lapses in the Adani Group-Hindenburg case," said Prashanth Tapse, Senior VP (Research), Mehta Equities Ltd.
The six-member panel, however, said there was evidence of a build-up in short positions on Adani Group stocks ahead of the report of US-based short seller Hindenburg Research that alleged fraud, stock manipulation, and money laundering at the apples-to-port group. Profits were earned from squaring off positions after prices crashed post-publication of the damning allegations.
The committee, headed by former Supreme Court judge Justice AM Sapre, in its 173-page report, said that based on the data from the stock market regulator Securities and Exchange Board of India (Sebi), it saw "no evident pattern of manipulation" in the steep stock price rise in billionaire Gautam Adani's companies that can be attributed to "any single entity or group of connected entities".
It was not possible to conclude whether there had been regulatory failures regarding price manipulations, the panel said in the report.
After the Hindenburg report stirred a political row and triggered a rout in the conglomerate's stocks, dethroning Adani as the world's third richest man, the Supreme Court had on March 2 constituted the expert committee to investigate if there was any failure to disclose transactions with related parties and if stock prices were manipulated.
The committee was to work in parallel with the probe by Sebi into offshore entities investing in the Adani Group.
While the report is not the final word, it certainly comes as a relief for Adani's empire.