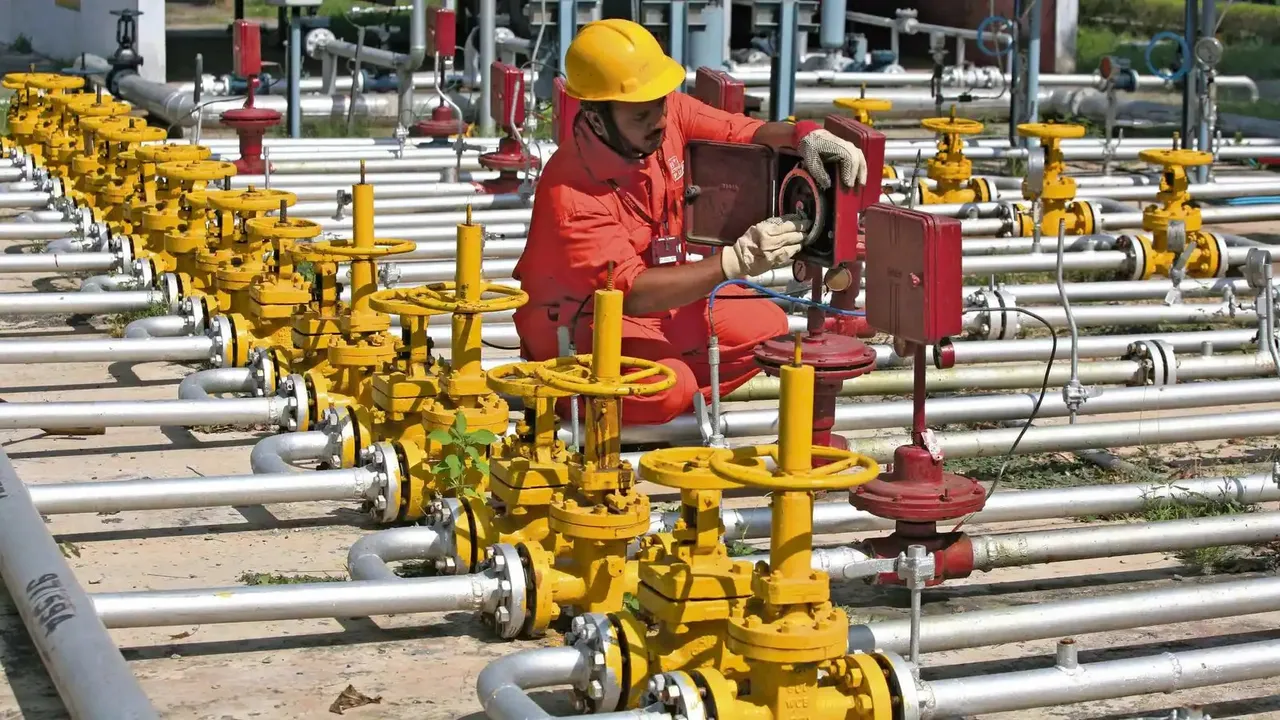 New Delhi: Adani Total Gas Ltd, the city gas joint venture of Adani group and French giant TotalEnergies, on Saturday announced a cut in CNG price by up to Rs 8.13 per kg and up to Rs 5.06 reduction in piped cooking gas.
This follows the government changing the pricing formula of natural gas, which is converted into CNG for running automobiles and piped to household kitchens for cooking purposes.
In a statement, the company said that for piped cooking gas, called PNG, rates have been reduced in Vadodara, Ahmedabad and other cities of Gujarat where it operates.
Also, PNG prices have been cut in Khurja in Uttar Pradesh and Faridabad and Palwal in Haryana.
CNG prices have been reduced across 21 cities where it operates. These range from Vadodara in Gujarat to Cuddalore in Tamil Nadu, Udaipur in Rajasthan and Bhind in Madhya Pradesh.
"Adani Total Gas Ltd (ATGL) welcomes the Government of India's landmark decision to link the APM (Administered Price Mechanism) price for gas supply to CNG vehicles and residential households to 10 per cent of the Indian crude basket with a floor of USD 4 and a cap of USD 6.5 per million British thermal units," the statement said.
ATGL said it has decided to pass the benefit of the reduction in natural gas price from USD 8.57 per mmBtu to USD 6.5. This would enhance "the affordability of PNG and CNG with a saving of over 40 per cent for CNG consumers as compared to petrol prices and around 15 per cent for home PNG consumers compared to LPG prices".
From Saturday, ATGL has reduced the price of CNG up to Rs 8.13 per kg and the price of PNG by up to Rs 5.06 standard cubic metres.
PNG, excluding taxes, will now cost Rs 46.84 per scm, down from Rs 51.90. In Ahmedabad, it will be priced at Rs 49.83 per scm against Rs 53.90 previously. CNG will cost Rs 72.03 per kg in Vadodara and Rs 73.29 in Ahmedabad compared to Rs 79.33 and Rs 79.34 earlier.
"ATGL believes that this landmark decision of reforming Gas Prices by the Government of India shall act as a growth catalyst to enhance the footprint of home PNG and CNG vehicles in a rapid manner to ensure an increase in the share of natural gas from 6.5 per cent to 15 per cent in India's energy basket by 2030 in line with the vision of Government of India.
"The substantial reduction in the CNG and PNG prices shall bring the much-needed relief to the large number of users of both CNG and PNG in the country," the statement said.
Besides the reduction in the prices of CNG and PNG, ATGL also announced a reduction in PNG prices for industrial and commercial consumers by Rs 3 per scm in the geographical areas (GAs) where it operates.
"This will enable our Industrial and Commercial consumers to consume higher quantities of natural gas, thus, not only contributing towards the environment but also optimising their product costs." ATGL is one of the largest city gas companies currently supplying CNG and PNG to 7 lakh domestic, 4,000 commercial, 2,000 industrial customers and over 3 lakh CNG users across 460 CNG stations in India.