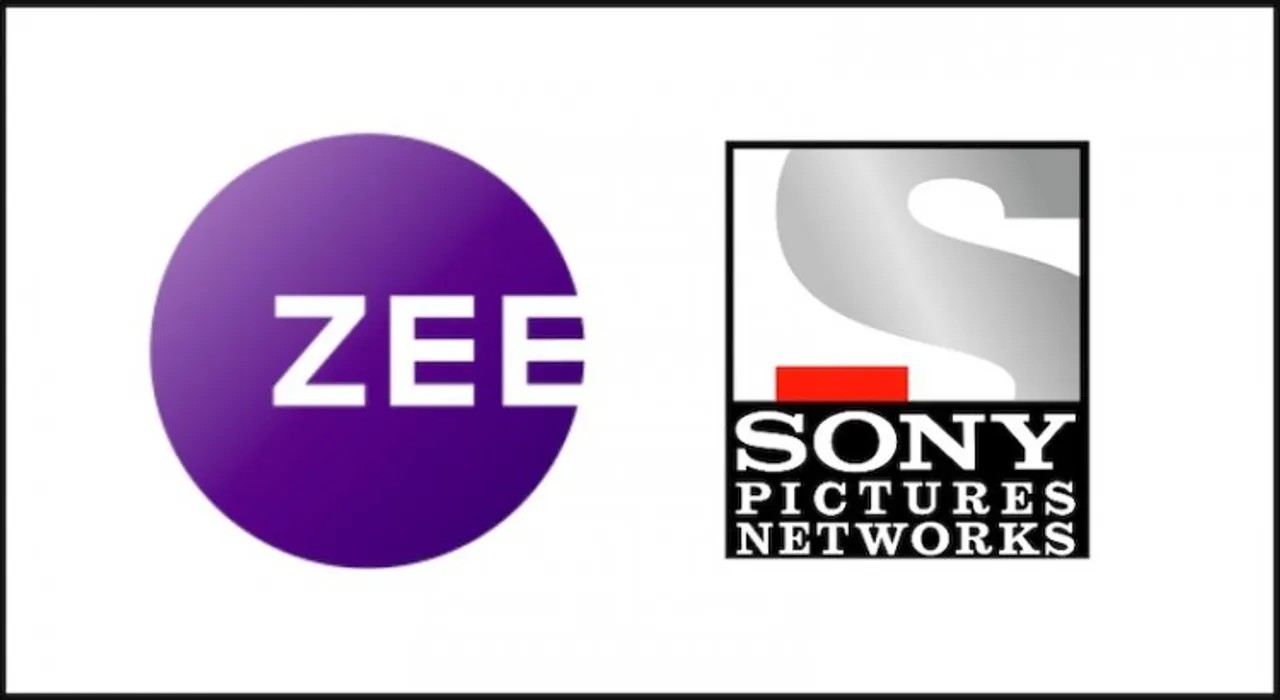 New Delhi: The National Company Law Tribunal (NCLT) Mumbai bench has issued an order allowing Zee Entertainment Enterprise to conduct the shareholder meeting for the proposed merger with Sony on October 14, 2022, at 4 pm.
"The National Company Law Tribunal (NCLT) Mumbai bench has directed in its order, that a meeting of the equity shareholders of Zee Entertainment Enterprises be convened and held on Friday, October 14, 2022, for the purpose of considering, and if thought fit, approving the proposed merger of the Company with Culver Max Entertainment Private (formerly Sony Pictures Networks India Private Limited)," read Zee's statement.
In July 2022, Zee received approval from the Bombay Stock Exchange (BSE) and National Stock Exchange (NSE) for its proposed merger with Culver Max Entertainment Private Limited (formerly Sony Pictures Networks India Private Limited).
On the other hand, the Competition Commission of India is scrutinising the impact of the proposed merger from a market dominance point of view.
Zee and Sony are said to be in continuous dialogue with the competition watchdog for over four-five months.
Last year in December, Sony Pictures Networks India (SPNI) and ZEEL signed definitive agreements for the merger of ZEEL into SPNI following the conclusion of an exclusive negotiation period during which both parties conducted mutual due diligence.
At that time Invesco along with OFI Global China Fund LLC, which together hold about a 17.9% stake in ZEEL, had opposed the deal.
In March 2022, Invesco had said it would support the Zee-Sony merger deal and has decided not to pursue the call for an EGM of ZEEL to remove Managing Director and CEO Punit Goenka and two independent directors.
The company had also stated that it would support the merger of Zee and Sony saying the "deal in its current form has great potential for Zee shareholders" but added if it is not completed as currently proposed, Invesco retains the right to requisition a fresh EGM.
When the merger deal was announced in September 2021, the two networks had stated that Sony would invest $1.575 billion and hold a 52.93% stake in the merged entity and Zee the remaining 47.07%.
Under the terms of the definitive agreements, SPNI will have a cash balance of $1.5 billion at closing, including through infusion by the current shareholders of SPNI and the promoter founders of ZEEL.
ZEEL's chief executive Punit Goenka will lead the combined company as its Managing Director and CEO.
The merged entity will become India's second-largest entertainment network by revenue with 75 TV channels along with two video streaming services -- ZEE5 and Sony LIV. It will also house two film studios -- Zee Studios and Sony Pictures Films India and a digital content studio (Studio NXT).
When it is completed Sony Pictures Entertainment Inc will indirectly hold a majority of 50.86% of the combined company and the promoters (founders) of ZEEL will hold 3.99%, while the other ZEEL shareholders will hold a 45.15% stake.
In July 2019, Subhash Chandra-led Essel Group had roped in existing investor Invesco Oppenheimer to raise its stake in flagship Zee Entertainment Enterprises by another 11% for Rs 4,224 crore.