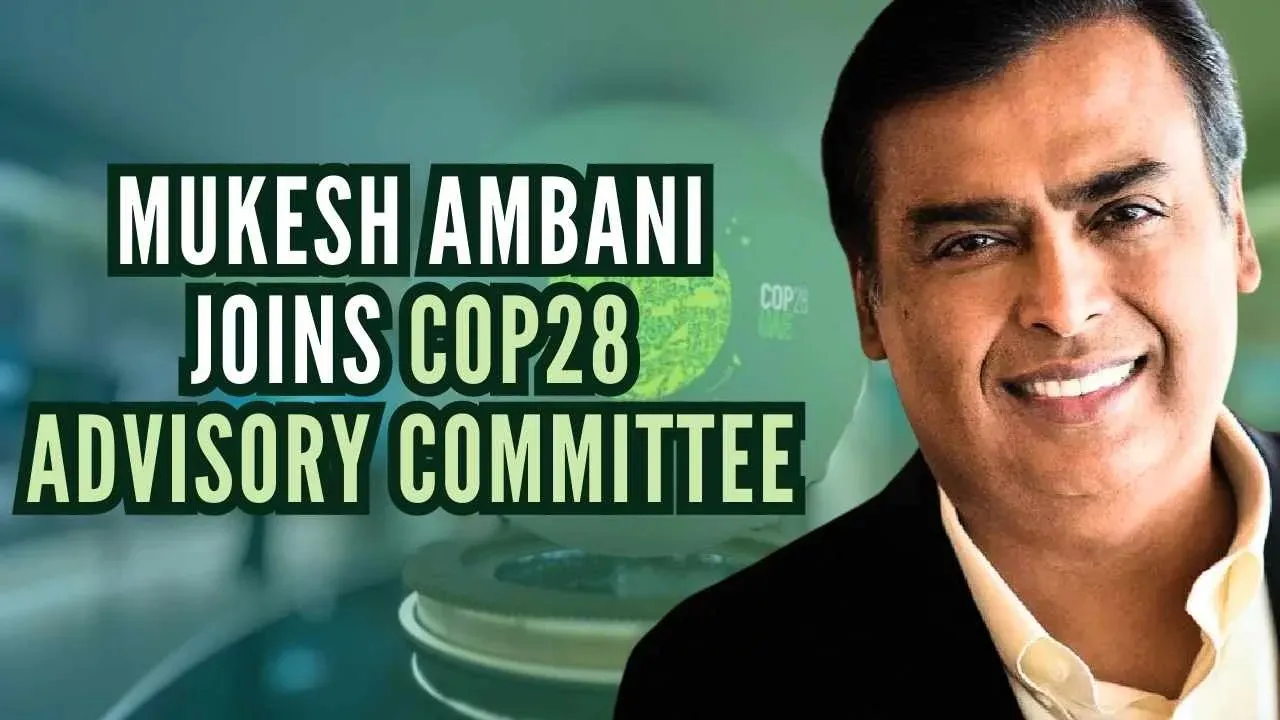 New Delhi: Reliance Industries Ltd head Mukesh Ambani has been named as a member of the international advisory committee that will provide guidance and counsel to the presidency of the 28th session of the Conference of the Parties (COP28).
Ambani, who is steering Reliance's pivot toward renewable energy and diversifying away from its traditional crude oil refining and petrochemicals, is among 31 international experts named on the panel.
"The COP28 UAE Advisory Committee brings together the climate expertise of thought leaders from countries across 6 continents.
"Representing policy, industry, energy, finance, civil society, youth, and humanitarian action, the 31 members of the Committee, of which 65 per cent are from the Global South, will provide guidance and counsel to the COP Presidency in the run-up to COP28 and beyond," said COP28 UAE presidency on its website.
The panel will inspire collaborative and transformative action across adaptation, mitigation, finance, loss and damage, food and agriculture, and nature-based solutions.
The United Nations Framework Convention on Climate Change (UNFCCC) Secretariat in January announced that Sultan Ahmed Al Jaber, minister of industry and advanced technology and UAE special envoy for Climate Change, will serve as COP28 president-designate.
COP28 presidency has now named 31 eminent people to the advisory board.
The board includes BlackRock's CEO Larry Fink, Siemens's supervisory board chairman Joe Kaeser, Crescent Petroleum president Badr Jafar, former BP chief Bob Dudley and China Petrochemical Corporation's Fu Chengyu.
Climate campaigner Sunita Narain is the only other person from India on the panel.
The committee also has former French PM and president of COP21 Laurent Fabius, former Iceland president Olafur Grimsson, Deputy Chairman, Rothschild Group (Former CEO, Rolls-Royce) Sir John Rose, Director, MIT Computer Science and AI Lab Daniela Rus, and former Republic of the Marshall Islands president Hilda Heine.
The 2023 UN Climate Change Conference will convene from November 30 to December 12 in Dubai, UAE.
It will comprise the 28th meeting of the Conference of the Parties (COP 28); the fifth meeting of the COP serving as the Meeting of the Parties to the Paris Agreement (CMA 5); the 18th meeting of the COP serving as the Meeting of the Parties to the Kyoto Protocol (CMP 18); the 59th meeting of the Subsidiary Body for Implementation (SBI 59); and the 59th meeting of the Subsidiary Body for Scientific and Technological Advice (SBSTA 59).
The COP27 Egyptian presidency and the incoming COP28 presidency are convening informal consultations to engage governments at the ministerial, head-of-delegation, and technical levels to lay the groundwork to deliver a successful COP28 that drives global transformation towards a low-emission and climate-resilient world, fosters ambitious climate action and facilitates implementation, including the related support.