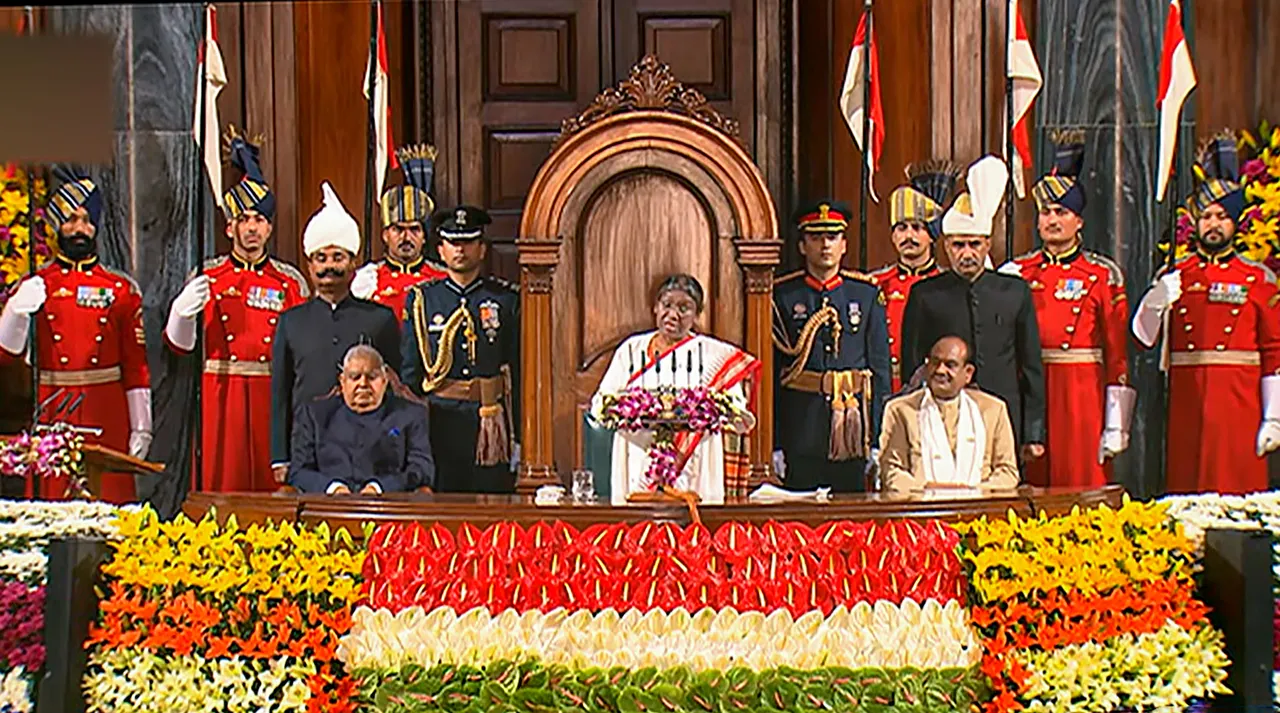 New Delhi: The government's Ayushman Bharat and Jan Aushadhi schemes have helped the poor in the country with the two initiatives alone providing assistance to the tune of Rs 1 lakh crore, President Droupadi Murmu said on Tuesday.
In her first address to the joint sitting of Parliament as the Budget session began, she noted that the government has been working to empower the poor and eradicate poverty.
"Poverty eradication is no longer just a slogan. Now my government is working towards empowering the poor by providing a permanent addressal to their concerns," she stated.
Murmu noted that a major cause of poverty in the country is illness.
"A serious ailment completely shatters the morale of a poor family, leaving generations in debt. To free the poor from this worry, a nationwide Ayushman Bharat Yojana was launched. Under this scheme, more than 50 crore countrymen have been provided the facility of free treatment," she said.
The Ayushman Bharat Yojana has saved crores of poor people from becoming poorer, preventing them from spending Rs 80,000 crore, Murmu said.
"Today medicines are being made available at very low cost in about 9,000 Jan Aushadhi Kendras spread across the country. As a result, about Rs 20,000 crore of the poor have been saved in the past few years.
"That is, from Ayushman Bharat and Jan Aushadhi schemes alone, the countrymen have got assistance worth Rs one lakh crore," she added.
Murmu also noted that within just two years, India has administered more than 220 crore Covid-19 vaccine doses.
The President also said that while India is taking its ancient methods like Yoga and Ayurveda to the whole world, on the other hand, it is also strengthening the country's new identity as the 'Pharmacy of the World'.