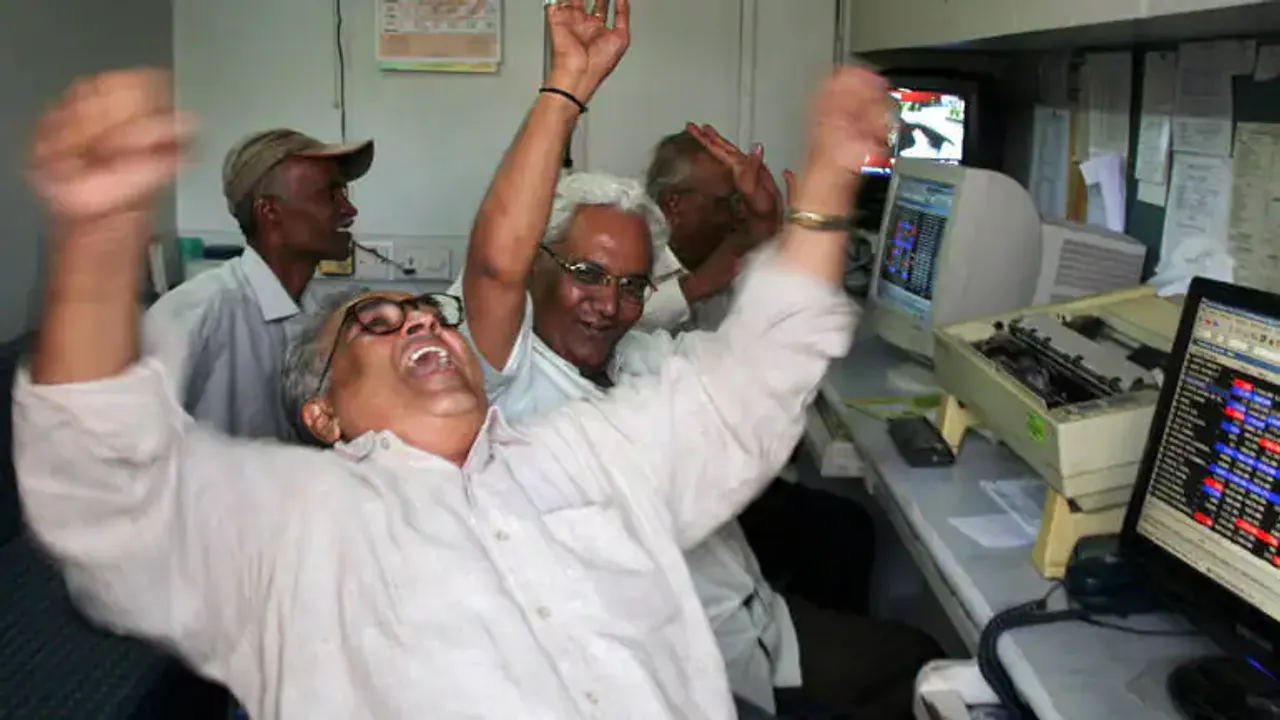 Mumbai: Equity benchmarks Sensex and Nifty gained momentum in morning trade on Wednesday as Finance Minister Nirmala Sitharaman presented the Budget in the Lok Sabha.
The 30-share BSE benchmark Sensex jumped 640.01 points to touch an intra-day high of 60,189.91 points. The Sensex was later trading 516.35 points or 0.87 per cent higher at 60,066.25. The broader NSE Nifty climbed 137.35 points or 0.78 per cent to 17,799.50 points.
Market analysts are keenly watching the government's fiscal consolidation path in the Union Budget 2023-24.
An overall positive trend in the global markets also boosted investor sentiments.
From the Sensex pack, 27 stocks were trading in the positive territory while just 3 stocks were in the red.
ICICI Bank, Tata Steel, HDFC, HDFC Bank, Kotak Mahindra Bank were the major gainers and jumped as much as 2.92 per cent.
On the other hand, ITC, Mahindra & Mahindra, Sun Pharma were the laggards.
Markets in the US had ended in the positive territory on Tuesday.
Sitharaman on Wednesday listed seven priorities of Union Budget 2023-24, including infrastructure, green growth, financial sector and youth power.
She said four transformative opportunities can be used in Amrit Kaal for enhancing economic empowerment.
"In keeping with its focus on inclusive growth, the Union Budget has hiked outlays on infrastructure and agriculture which in our view would have a force multiplier impact on the economy," S Ranganathan, Head of Research at LKP Securities, said.
Infrastructure growth has been offering multiplier effects in the economy. Under the National Infrastructure Pipeline (NIP), over 89,151 projects worth Rs 141.4 lakh crore are under various stages of implementation.
The government has also launched the National Monetisation Pipeline with an investment potential of Rs 9 lakh crore.
The Sensex had settled with a gain of 49.49 points or 0.08 per cent at 59,549.90 points on Tuesday. The Nifty inched up 13.20 points or 0.07 per cent to close at 17,662.15 points.
International oil benchmark Brent crude dipped 0.48 per cent to USD 84.49 per barrel.
Foreign Institutional Investors (FIIs) offloaded shares worth Rs 5,439.64 crore on Tuesday, according to exchange data.