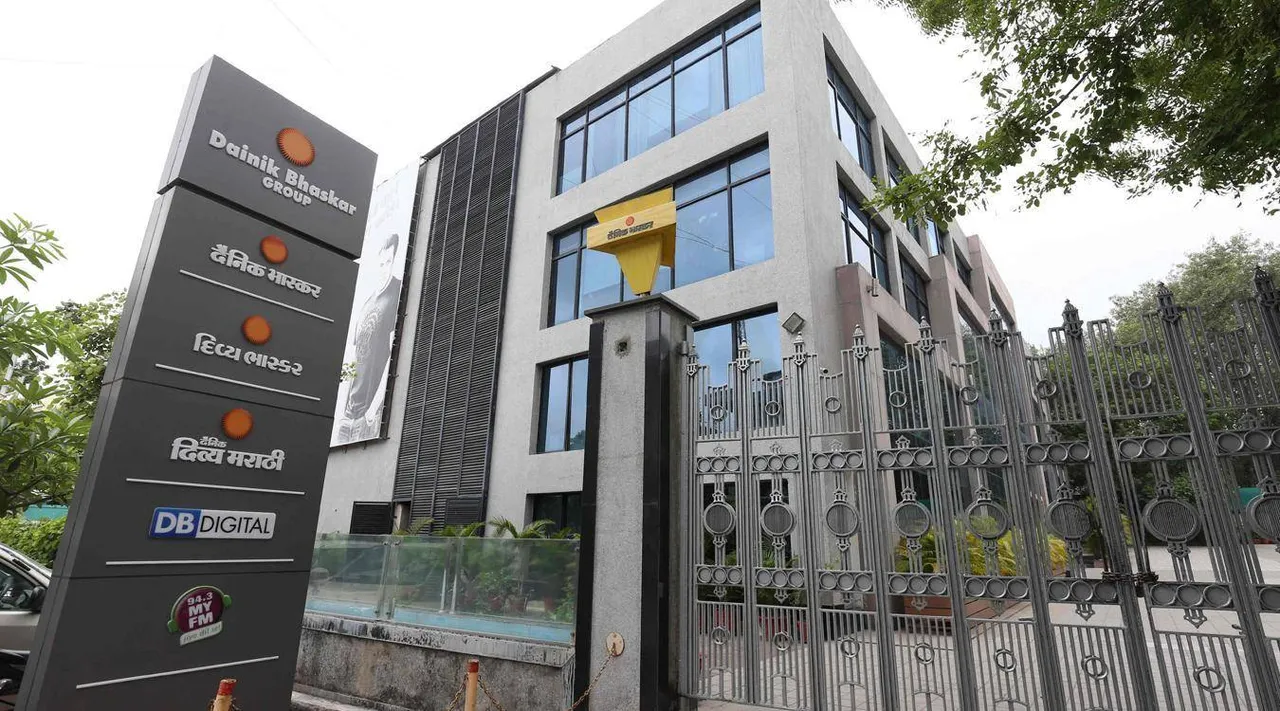 New Delhi: Media house DB Corp Ltd on Friday reported an increase of 67.3 per cent in its consolidated net profit at Rs 41.02 crore for the fourth quarter ended March 31, 2023.
The company had posted a consolidated net profit of Rs 24.52 crore in the January-March quarter a year ago, DB Corp said in a regulatory filing.
Its revenue from operations was up 12.5 per cent to Rs 530.95 crore during the quarter under review, as against Rs 471.96 crore in the corresponding period of the previous fiscal.
DB Corp's total expenses were at Rs 491 crore, up 10 per cent in Q4/FY23, as against Rs 446.38 crore.
The total income of DB Corp in the March quarter was at Rs 544.63 crore, up 13.5 per cent.
Its revenue from "Printing, Publishing and allied business" was up 12.92 per cent to Rs 499.28 crore, during the quarter as against Rs 418.45 crore of the corresponding period.
Revenue from the radio business was at Rs 31.8 crore, up 6.24 per cent, as against Rs 28.65 crore of Q2/FY22.
For fiscal 2023, DB Corp's net profit was up 18.6 per cent to Rs 169.08 crore. It had reported a net profit of Rs 142.56 crore in the year-ago period.
Its consolidated revenue from operations was Rs 2,129.21 crore in FY23, 20.4 per cent higher than the preceding fiscal year.
"Dainik Bhaskar delivered yet another quarter of strong results and concluded Fiscal 2023 on a robust note on the back of impressive growth in ad revenues across all major markets," said an earning statement from DB Corp Ltd.
DB Corp's print advertising registered YoY growth of 27 per cent for FY23 and 16 per cent for Q4 FY23.
"Print media has once again demonstrated that it is the most trusted source of news, a trend that is underscored by the strong growth in advertising revenues in the print media, while other traditional media is reporting a slow down," it said.
Sharing trends, it said newsprint prices continued its downward trend in Q4 FY2023 aiding margins and is likely to bring higher benefit in the coming quarters.
DB Corp Ltd publishes newspapers such as Dainik Bhaskar, Divya Bhaskar and Divya Marathi. It also owns "94.3 MY FM" Radio station.
Shares of DB Corp Ltd on Friday closed at Rs 120.95 on BSE in the afternoon, up 1.68 per cent from its previous close.