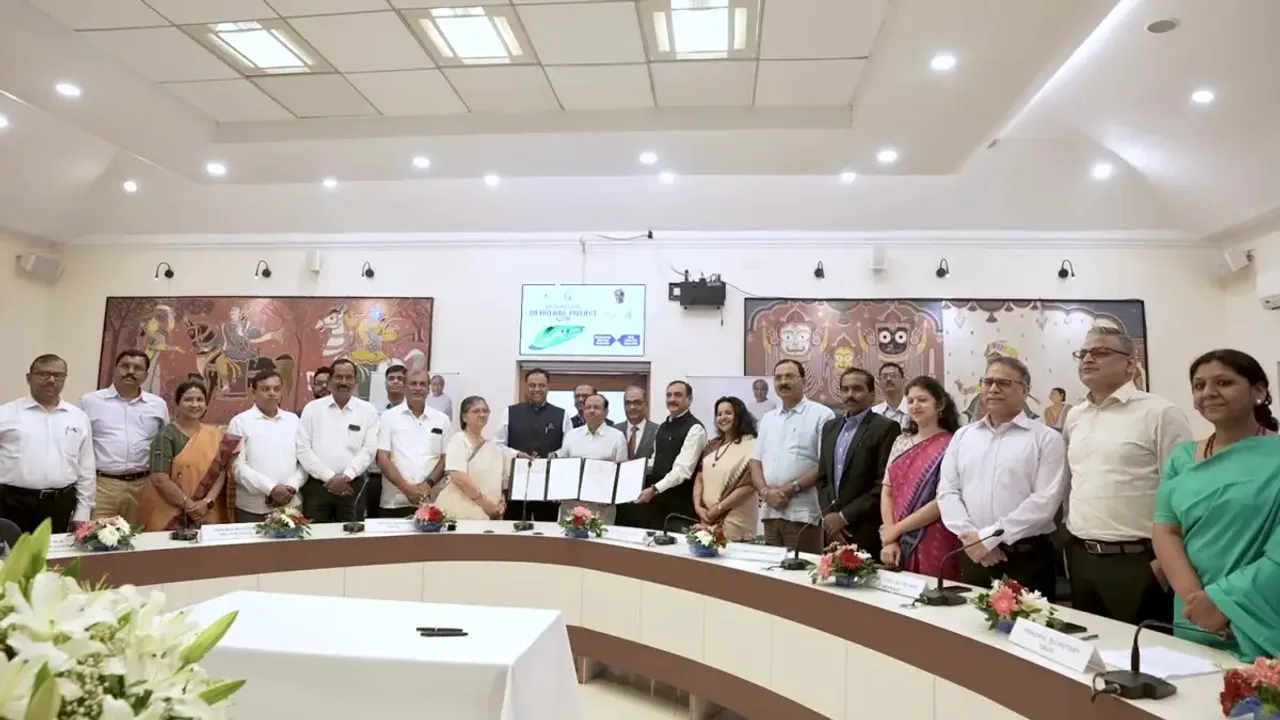 Bhubaneswar: The Delhi Metro Rail Corporation (DMRC) was roped in as a turn-key consultant for the construction of the Bhubaneswar Metro's first phase, from the airport to Trishulia Square in Cuttack, officials said on Monday.
A Memorandum of Understanding (MoU) was signed between the Bhubaneswar Metro Rail Corporation and the DMRC for the project, which will be completed in four years, they said.
Chief Minister Naveen Patnaik said the agreement signals the emergence of a new epoch in the transportation history of Odisha.
"We are now poised to transform the transportation landscape in the state's capital region. This is a flagship programme under the 5T (teamwork, technology, transparency, timely completion leading to transformation) initiative of the government that will also symbolise the emergence of a new Odisha," he said.
The first phase of the project will be built at a cost of Rs 6,255 crore, Patnaik said, adding that this is the single largest investment made for any infrastructure project in the state.
The entire cost of the project will be borne by the state government, he added.
"I am happy that my government is delivering yet another promise that was made in our 2019 manifesto" the chief minister said.
Patnaik said DMRC is a pioneer in the field of construction and operation of metro rail in the country.
He expressed confidence that the Bhubaneswar Metro will be of world-class standard, and will be completed in time.
Housing & Urban Development Minister Usha Devi, Science & Technology Minister Ashok Panda and Chief Secretary PK Jena were among those present at the function, which the CM addressed virtually.
DMRC MD Vikas Kumar said that it was an apt time to start transit-oriented development in Odisha.
"It will spruce up the economy, and push growth and development in the region," he said.
The first phase of Bhubaneswar will be 26 km long, and have 20 stations. The whole stretch will be elevated.