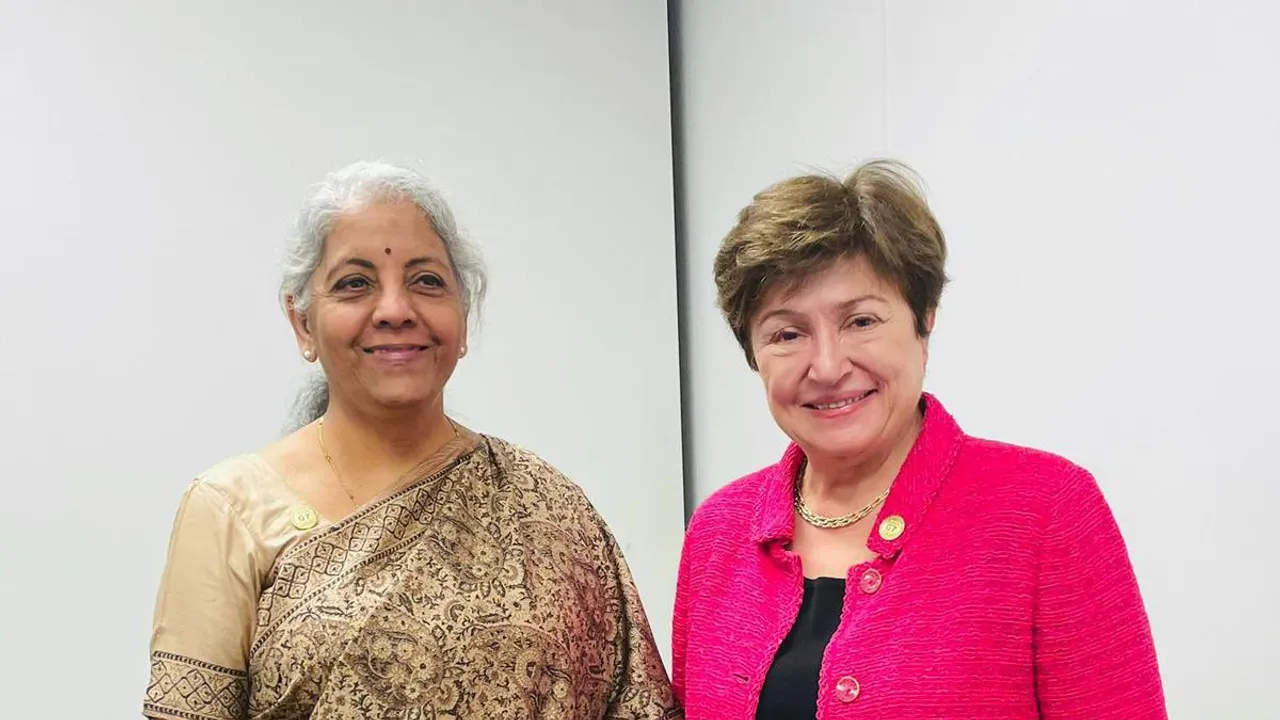 New Delhi: Finance Minister Nirmala Sitharaman on Friday met International Monetary Fund (IMF) managing director K Georgieva on the sidelines of G7 Finance Minister Central Bank Governors meet.
She is on a two-day visit to Japan. The G7 meeting is taking place in Niigata.
Sitharaman also met Brazilian counterpart Haddad Fernando on the sidelines of the G7FMCBG meet. Fernando appreciated India's organisation of the G20 presidency and its piloting of significant global economic issues, the finance ministry said in a tweet.
The two ministers discussed issues relating to infrastructure, strengthening multilateral development banks (MDBs), debt vulnerabilities, and digital public infrastructure (DPI).
Sitharaman extended her support for Brazil's upcoming G20 presidency in 2024. The South American nation will hold the G20 presidency from December 1, 2023, to November 30, 2024.