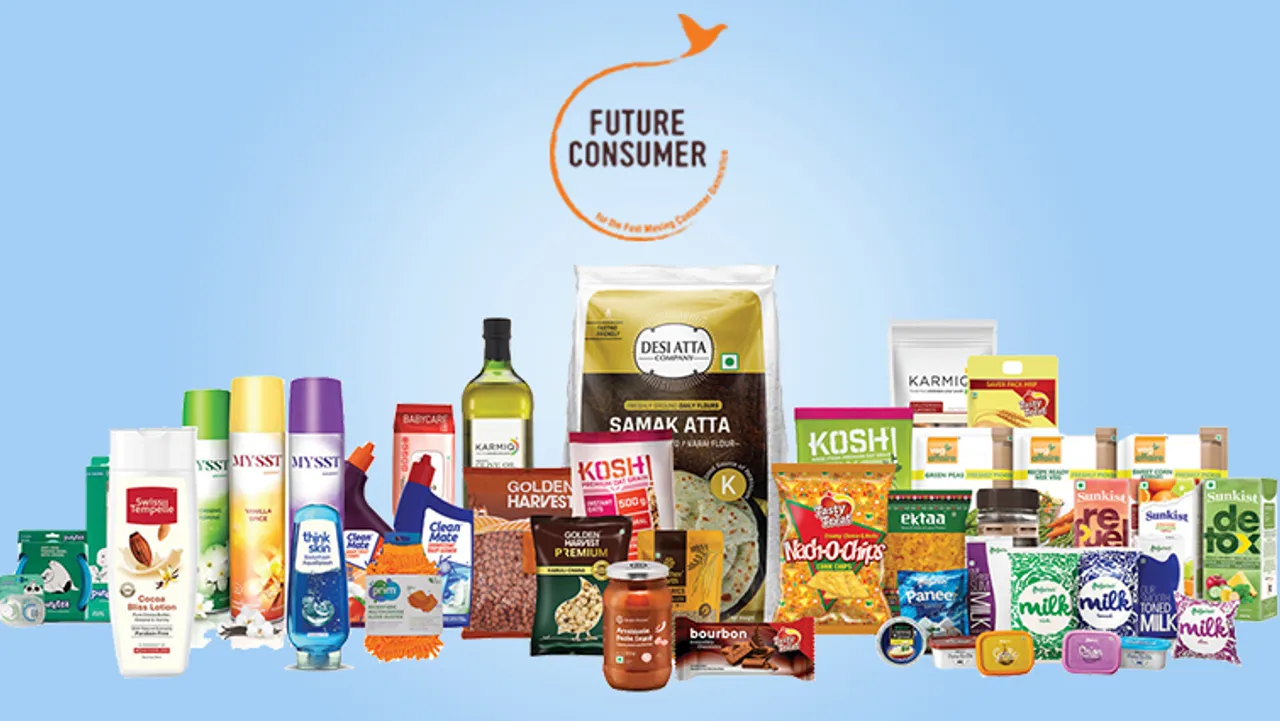 New Delhi: Future Consumer Ltd on Monday reported narrowing of its consolidated net loss to Rs 41.23 crore for the December quarter.
The company had posted a net loss of Rs 46.50 crore in the October-December period a year ago, Future Consumer Ltd (FCL) said in a regulatory filing.
The revenue from operations of the debt-ridden Future Group's FMCG arm was down 79.64 per cent to Rs 91.73 crore during the quarter under review as against Rs 450.73 crore in the year-ago period.
It has incurred loss "primarily owing to the exceptional items, lower volumes, finance costs and depreciation," said FCL.
The company's total expenses were at Rs 128.87 crore in Q3 FY23.
According to FCL, during the period ended December 31, 2022, the banks have classified the loans given to the holding company as non-performing assets (NPA).
"Due to default in borrowings, non-current borrowings including interest accrued thereof aggregating to Rs 89.38 crore have been reclassified to current borrowings and other financial liabilities," it said.
Its total debt servicing obligations due, including interest, aggregates to Rs 444.70 crore as of December 31, 2022.
Moreover, FCL has also "significant receivables" of Rs 393.90 crore due from the Future Group's another step-down firm Future Retail, currently facing insolvency proceedings before NCLT.
FCL has recorded an expected credit loss on the entirety of the receivable from Future Retail, which is presently protected under moratorium as per the provisions of the Insolvency & Bankruptcy Code (IBC).
Moreover, due to a reduction in business operations and a decrease in the expected realisable value of assets, FCL has recorded an impairment loss of Rs 57.75 crore during the quarter ended December 2022.
"These events/ conditions indicate the existence of material uncertainty on the Group's ability to continue as a going concern," FCL said, adding, "to address the liquidity crunch and to maintain the sufficient working capital, it has adopted several measures, including sales to other customers, cost optimisation, discussion with banks for restructuring/ one-time settlement of loans, other strategic initiatives for fresh investments, monetisation of identified assets, etc." The expected proceeds from the monetisation of assets which includes property plant and equipment, investments and other assets aggregating to Rs 368.50 crore will be utilised to repay the borrowings.
Shares of Future Consumer Ltd on Monday settled 0.86 per cent up at Rs 1.17 apiece on the BSE.