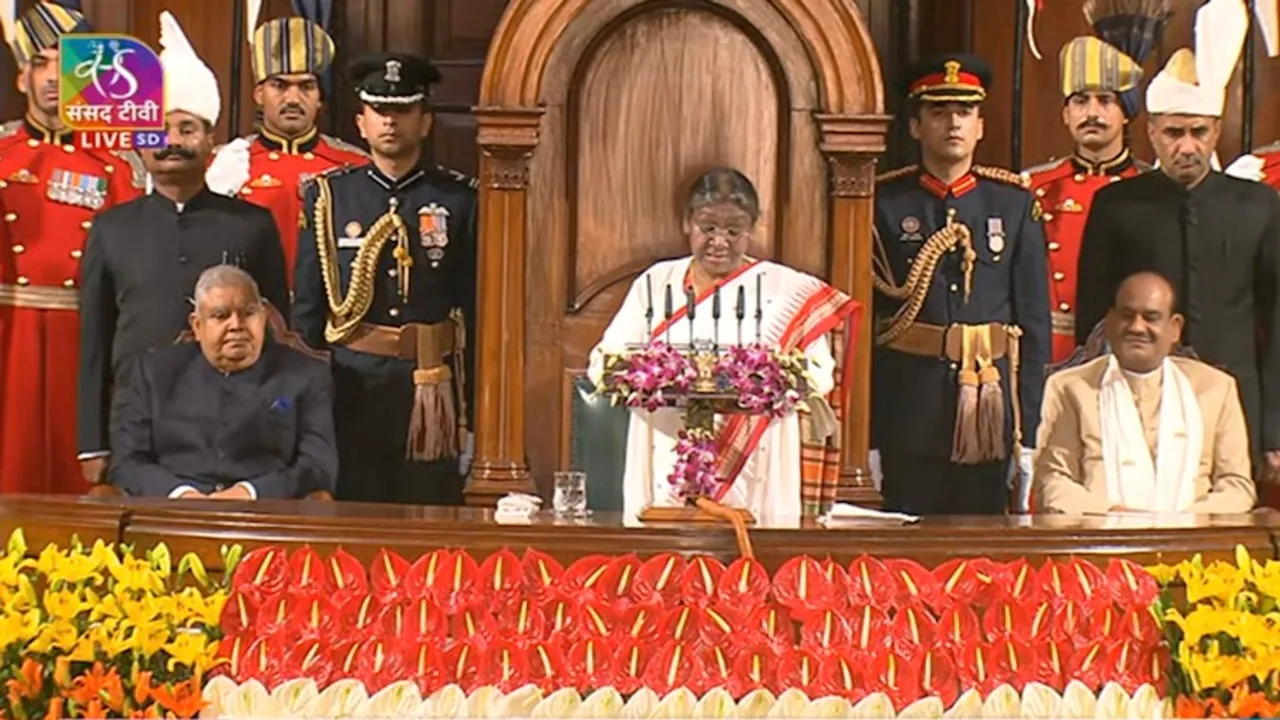 New Delhi: President Droupadi Murmu on Tuesday said the government has taken concrete steps and has prepared the PM Gati-Shakti National Master Plan to deal with infrastructure development challenges.
The states and Union Territories have also shown enthusiasm regarding the PM Gati-Shakti National Master Plan and this will expand multi-modal connectivity in the country, she said.
"Over the past decades, we have noticed two major challenges in building infrastructure in India. Firstly, large infrastructure projects could not be completed on time. Secondly, different departments and governments worked according to their own convenience," she said.
This, the President said, not only resulted in the misuse of government resources and time overruns, but also led to inconvenience to the common man.
"My government is striving to make India the most competitive logistics hub of the world. For this, the National Logistics Policy was launched in the country last year," she said.
Implementation of this policy will minimise the logistics cost.
Prime Minister Narendra Modi earlier launched the PM Gati Shakti-National Master Plan for multi-modal connectivity, essentially a digital platform to bring 16 ministries, including railways and roadways together for integrated planning and coordinated implementation of infrastructure connectivity projects.
The multi-modal connectivity will provide integrated and seamless connectivity for movement of people, goods and services from one mode of transport to another.
It will facilitate last-mile connectivity of infrastructure and also reduce travel time for people.