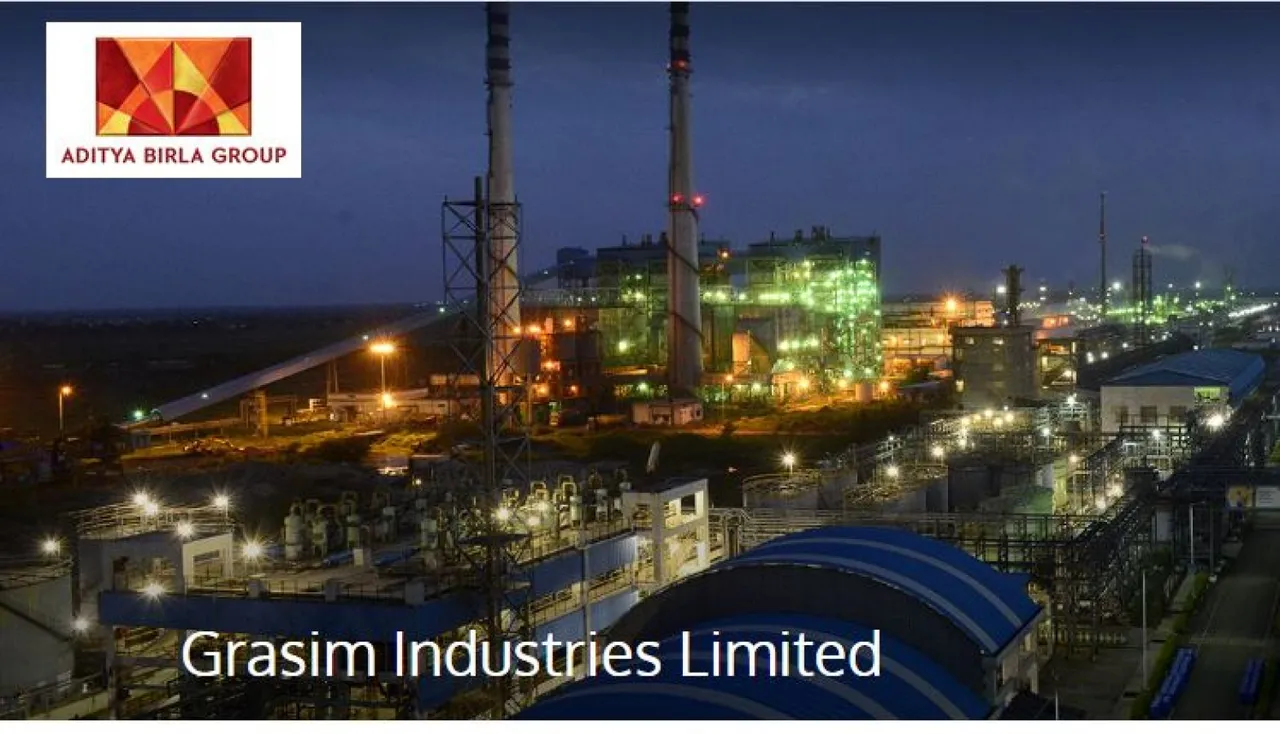 New Delhi: Aditya Birla Group firm Grasim Industries on Friday reported 42.12 per cent decline in consolidated net profit at Rs 2,355.67 crore for March quarter 2022-23 on account of tax write-backs and other one-off items.
In last financial year, Grasim crossed the Rs 1 lakh crore revenue mark, joining a select club of companies in India. Its revenue from operation was at Rs 1.17 lakh crore.
The company had posted a net profit of Rs 4,070.46 crore during January-March 2021-22, Grasim Industries said in a regulatory filing.
Revenue from operations was up at Rs 33,462.14 crore during the quarter under review from Rs 28,811.39 crore in the corresponding period of the previous fiscal.
"Grasim's consolidated revenue for Q4FY23 stood at its highest levels of Rs 33,462 crore, reflecting a growth of 16 per cent YoY mainly contributed by the strong performance of key subsidiaries," said an earning statement from Grasim Industries.
Total expenses were at Rs 30,354.70 crore as against Rs 25,786.54 crore a year ago.
Total income in the March quarter was at Rs 33,682.49 crore, up 16.18 per cent.
During January-March, revenue from viscose-pulp, viscose staple fibre (VSF) and filament yarn segment was marginally down to Rs 3,764.06 crore from Rs 3,766.49 crore a year ago.
"The company's sales volume of VSF increased by 25 per cent on a QoQ basis to 192KT for Q4FY23. The VSF EBITDA turned positive in Q4FY23 and VFY margins have improved on the back of better realisations and lower raw materials prices," it said Revenue from its subsidiary and leading cement maker UltraTech Cement was up 18.36 per cent to Rs 18,662.38 crore as against Rs 15,767.28 crore of Q4/FY22.
In the March quarter, UltraTech's "cement sales volume (in FY23) stood at 105.7 MTPA ( million tonnes per annum), up 12 per cent YoY achieving a historical milestone of 100 MTPA, the first for any cement company in India".
Its capacity utilisation for the quarter stood at 95 per cent, compared to 90 per cent in Q4FY22.
However, its revenue from the chemicals segment was down 3.58 per cent at Rs 2,397.47 crore in comparison with Rs 2,486.52 crore in the fourth quarter of FY22.
According to the company, though sales volumes of caustic soda was up 5 per cent YoY, the global caustic soda market remained oversupplied with flat demand.
Demand for the speciality chemicals business saw normalisation of realisations.
Revenue from the financial services segment -- Aditya Birla Capital Ltd (ABCL) -- was up 22.23 per cent to Rs 8,094.51 crore as against Rs 6,622.35 crore a year ago.
"The company had a strong customer base of 38 million as of March 31, 2023. The company opened 247 branches during the year taking the total branch count to 1,295 as of March 31, 2023," it said.
Revenue from other segments was up 25.65 per cent to Rs 886.08 crore in January-March FY23 as against Rs 705.17 crore.
For the fiscal ended March 2023, Grasim's net profit was down 1.14 per cent to Rs 11,078.20 crore. It reported a net profit of Rs 11,206.29 crore in FY22.
However, its consolidated revenue from operations was up 23 per cent to Rs 1,17,627.08 crore in FY23, crossing the Rs 1 lakh crore mark. It was at Rs 95,701.13 crore in FY22.
The new milestone was led by "the robust performance of its key subsidiaries: UltraTech Cement, Aditya Birla Capital and Aditya Birla Renewables." Updating about the paints business, in which the Aditya Birla group firm is making a foray, Grasim said construction activity on all six plants is on track and the R&D facility is fully operational.
All the business plan activities are progressing in line with the plans, leading to the commercial launch as scheduled, beginning Q4FY24 in phases, it said adding go-to-market strategy and outreach plan have been finalised.
On total capex for FY23, Grasim said it stood at Rs 4,307 crore including Rs 1,979 crore towards the paints business.
The board of Grasim Industries has recommended a dividend of Rs 10 per equity share for 2022-23.
Shares of Grasim Industries on Friday settled at Rs 16,87.25 apiece on BSE, down 0.93 per cent from the previous close.