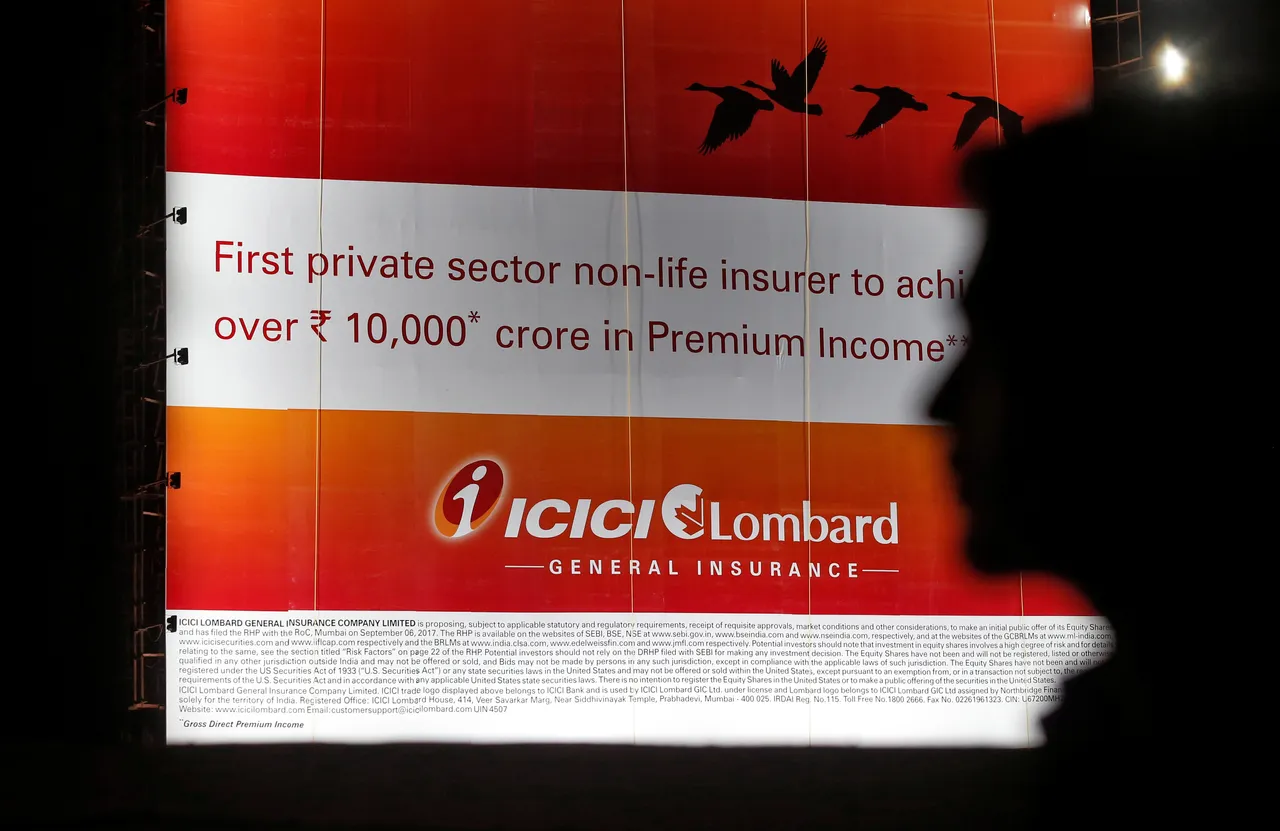 New Delhi: Shares of ICICI Lombard jumped over 8 per cent on Monday after ICICI Bank said its Board has approved a plan to raise its stake in the general insurance arm by 4 per cent in the next 16 months.
The stock zoomed 8.19 per cent to settle at Rs 1,190 on the BSE. During the day, it rallied 14,25 per cent to Rs 1,256.70.
At the NSE, it climbed 8.21 per cent to end at Rs 1,190.30.
The company's market valuation advanced Rs 4,427.87 crore to Rs 58,446.72 crore.
In terms of traded volume, 1.93 lakh shares of the firm were traded at the BSE and over 82.45 lakh shares on the NSE during the day.
The bank holds a 48.02 per cent stake in ICICI Lombard General Insurance Company Limited, ICICI Bank said in a regulatory filing.
At the current trading market price, the bank will have to shell out about Rs 2,352.5 crore to acquire a 4 per cent shareholding.
The bank, in March, had said the Reserve Bank had asked ICICI Bank to bring down its holding to less than 30 per cent in ICICI Lombard by September 9, 2024.
However, the Board approved an increase in shareholding in the company, in multiple tranches up to 4 per cent additional shareholding, as permissible under applicable law, to ensure compliance with Section 19(2) of the Banking Regulation Act, 1949 and make the company, a subsidiary of the bank, subject to receipt of necessary regulatory approval..
The bank would acquire at least a 2.5 per cent stake out of the above 4 per cent to make the insurer its subsidiary before September 9, 2024, it said.