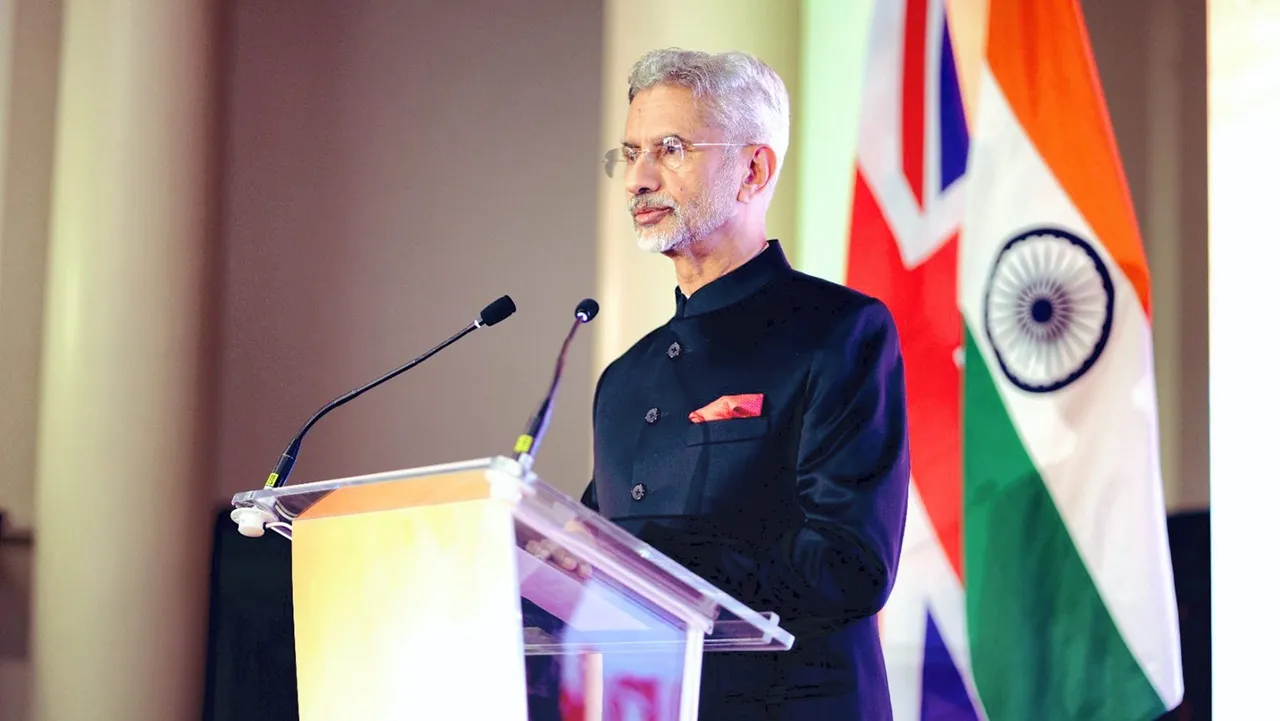 London: External Affairs Minister S Jaishankar on Monday said that India and the UK are currently focusing on a free trade agreement and hoped that the two sides will find a "landing point" which will work for both of them.
Jaishankar, who is here on a five-day official visit to the UK with an aim to review various aspects of bilateral ties and give "new impetus to the friendly ties", also said that the agenda 2030 put greater emphasis on connectivity on trade on working together when it comes to defence and security, on health and all climate change.
"We are focusing on what is officially called an enhanced trade partnership. In common sense, it's called FTA (a free trade agreement) and that is today very much the focus of what the Indian and British systems are negotiating and where we hope that we will find a landing point which will work for both of us," Jaishankar said.
The India-UK Comprehensive Strategic Partnership was launched in 2021 along with the India-UK Roadmap 2030 which seeks to expand ties in a range of areas.
India and the UK have been negotiating a free trade agreement since January last year with a target to significantly enhance the estimated GBP 36-billion bilateral trading partnership.
The talks have undergone 13 rounds of negotiations, with officials hopeful of clinching a deal ahead of general elections in both countries scheduled for 2024.
Speaking to the Indian community at the Diwali reception in London, Jaishankar also talked about his meetings with newly-appointed Foreign Secretary David Cameron, Defence Secretary Grant Shapps and Home Secretary James Cleverly.
He said the foreign Secretary on the first day of his job met him and it was extremely satisfying for him the "commitment and support for the relationship".
"We spent a lot of time talking about how to take it forward. I also, of course, met the Home Secretary, recently the foreign secretary and he has been a pillar of strength for the relationship in his previous job. In his current job, we continue to count on him. Again, taking this relationship to a higher level," he added.