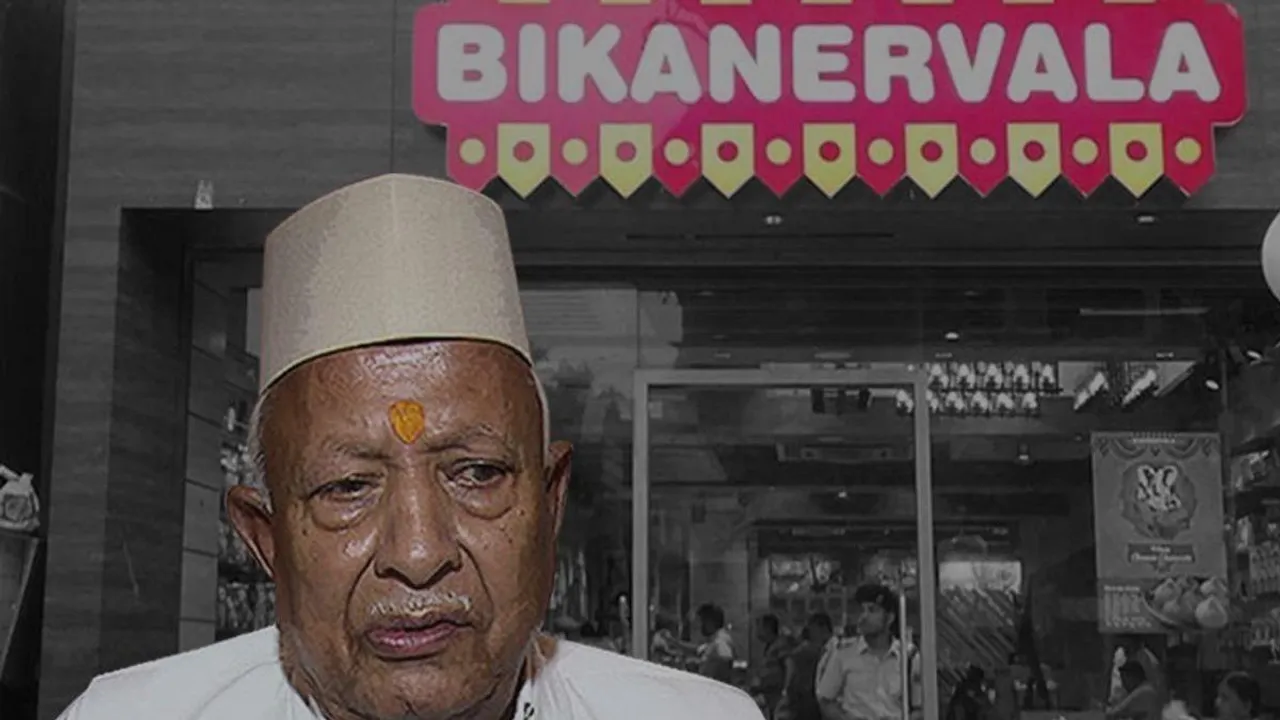 New Delhi: Lala Kedarnath Aggarwal, who once sold bhujia and rasgullas in buckets on the streets of old Delhi before establishing sweets and snacks brand Bikanervala, passed away on Monday.
He was 86.
The demise of Aggarwal, fondly known as Kakaji, "marked the end of an era that has enriched palates and touched countless lives," Bikanervala said in a statement. The company operates more than 60 outlets in India and has presence in countries such as the USA, New Zealand, Singapore, Nepal and the UAE.
"Kakaji's departure is not just a loss to Bikanervala; it's a void in the culinary landscape. His vision and leadership will forever guide our culinary journey," said the group's Managing Director Shyam Sunder Aggarwal.
Kedarnath Aggarwal started his entrepreneurial journey in Delhi.
Hailing from Bikaner, his family owned a sweet shop in the bylanes of the city since 1905. The shop was named as Bikaner Namkeen Bhandar and used to sell a few varieties of sweets and snacks.
Aggarwal, who had larger ambitions, migrated to Delhi in the early 50s along with his brother Satyanarayan Aggarwal, bringing his family recipe to the city.
Initially, both struggled with carrying buckets filled with bhujia and rasgulla, selling in the streets of old Delhi. However, the Aggarwal brothers' hard work and the unique taste of Bikaner soon gained recognition and acceptance among the people of Delhi.
Later Aggarwal brothers set up a shop in Delhi's Chandini Chowk, where they used their family recipes which were handed down from generation to generation.
Bikaner Namkeen Bhandar soon became famous for its Moong Dal Halwa, Bikaneri Bhujia and Kaju Katli, amongst others. The two brothers and the shop soon became popular as Bikanervala.
"As we bid farewell to a legend, we carry forward his legacy with a deep sense of responsibility. Bikanervala will continue to be a reflection of his values – a place where every dish tells a story and every customer is part of our extended family," said Radhey Mohan Aggarwal, Director of Bikanervala Group and eldest son of Kakaji.