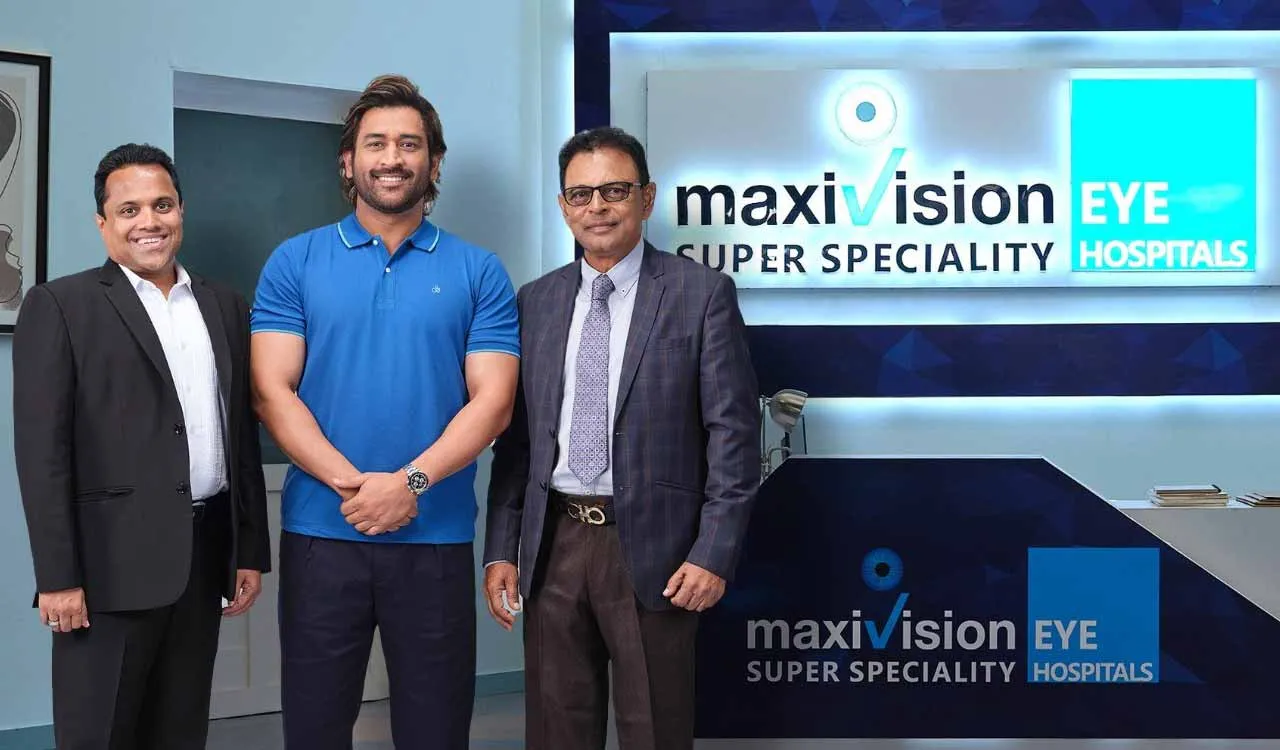 Chennai: Cricket legend Mahendra Singh Dhoni has been roped in as the Brand Ambassador for Maxivision Super Speciality Eye Hospitals, the eye care provider said.
The hospital chain is confident that the appointment of MS Dhoni as the Brand Ambassador would serve as a catalyst for spreading the crucial message of emphasising the importance of regular eye check ups, far and wide.
"MS Dhoni's iconic status and charisma will help raise awareness on a massive scale, encouraging people to prioritise their eye health and seek timely medical attention. His association with the hospital underscores the importance of accessible and affordable eye care for all segments of society, transcending economic barriers," a press release from the hospital said on Tuesday.
On the appointment of Dhoni as the brand ambassador, Maxivision Eye Hospitals Chairman and Managing Director GSK Velu said, "his legendary status and commitment to excellence make him the perfect representative of our mission to combat preventable blindness." "With this collaboration, we aim to cater greater awareness and ensure that accessible and affordable eye care becomes a reality for all segments of society," Velu added.
Maxivision Eye Hospitals Group CEO Sudheer VS said, "across our network of 40 plus hospitals, every day Maxivision provides a range of eye care services to thousands of patients...by having a prominent figure like MS Dhoni endorse the importance of preventive eye care, we believe it will significantly reshape people's approach towards routine eye check-ups."