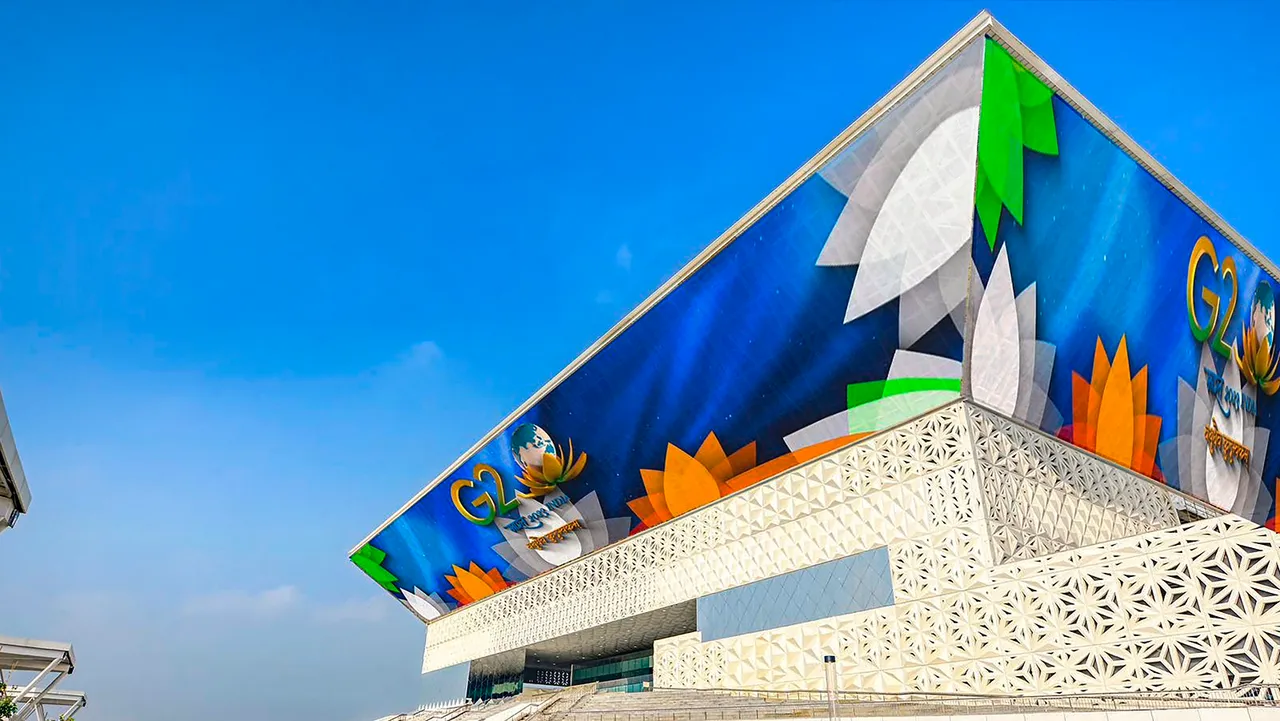 New Delhi: More than 200 exhibitions and conventions have been planned at the India International Convention and Expo Centre (IICC) - Yashobhoomi - at Dwarka here in the next two years, a senior government official said on Tuesday.
The focus sectors of these events would be digital innovation, hospitality, entertainment, healthcare, automobile, infrastructure, travel and tourism, and smart manufacturing.
Kinexin Convention Management Pvt Ltd, a consortium of Korea International Exhibition Centre (KINTEX) and eSang Networks Company Ltd, are holding marketing initiatives all over the world to attract events at the centre, which was inaugurated by Prime Minister Narendra Modi on September 17.
KINTEX has been appointed as the operator for exhibition and convention centre for managing the venue for 20 years.
Modi unveiled the Rs 5,400-crore Phase 1 of the IICC on Sunday. He also inaugurated the extension of the Delhi Metro's Airport Line which now terminates at YashoBhoomi Dwarka Sector 25 station.
Secretary in the Department for Promotion of Industry and Internal Trade (DPIIT) Rajesh Kumar Singh said that it is India's largest complex and it would help India tap the growing MICE (meetings, incentives, conferences and exhibitions) industry.
India's share is less than 1 per cent of the Rs 25 lakh crore MICE sector. Bharat Mandapam at Pragati Maidan and Yashobhoomi would help in capturing more share in the sector.
India ranked 28th with 158 meetings in 2019 International Congress and Convention Association (ICCA) list because of less number of events being organised in the country.
In cities, Delhi ranked at 75th out of 475.
Talking about the next phase of the ICC project, Singh said that now they are in a position to use Yashobhoomi to attract private players to participate in the phase-II of the IICC project.
"We will do that in PPP mode. We will soon start the bidding for that. We will do it in a phased manner to start with. We will start with hotels," he told reporters here.
He added that nine three- and five-star hotels, and retail space are planned under the phase-II project.
Speaking at the briefing, KINEXIN CEO Phil Chung said that many countries are trying to come to India and the IICC project will increase demand for customers.
"We are doing many marketing initiatives all over the world," he said.
Special Secretary and IICC Dwarka Managing Director and Chief Executive Officer Sumita Dawra said that the first phase of the project has been built at a cost of over Rs 5,400 crore.
She said that over 100 exhibitions and over 100 conventions are planned in two years at Yashobhoomi.
The IICC is being developed as a modern centre to promote MICE activities to attract and promote business and industry. The project is being developed in two phases.
In phase I, a convention centre and two exhibition halls with adjoining foyer and related support facilities have been developed. Phase-II will include three exhibition complexes, arena, hotels, retail and office spaces.
The complete project is planned over an area of 221.37 acres at Dwarka Sector 25 at an estimated cost of Rs 25,703 crore. The total area of the project is more than Bharat Mandapam's 123 acres.
It is expected that the centre will bring New Delhi into the league of Shanghai, Hong Kong and Singapore in the sphere of the exhibition market, according to the commerce and industry ministry.
While Bharat Mandapam comes under the Department of Commerce, the Department for Promotion of Industry and Internal Trade (DPIIT) is implementing the convention and expo centre through its fully-owned entity IICC.
Within Asia, China accounts for more than 68 per cent (4.1 million sq m) of the total available space for exhibition facilities, while India has only 0.3 million sq m, accounting for 4.9 per cent of the share of Asia.
In terms of events hosted across Asian markets, Chinese venues took the lead by hosting more than 515 (28 per cent) events in Asia annually, as compared to Indian venues hosting 131 events (7.1 per cent).
The absence of high-end world-class exhibitions and conference facilities had dented India's abilities in this space.