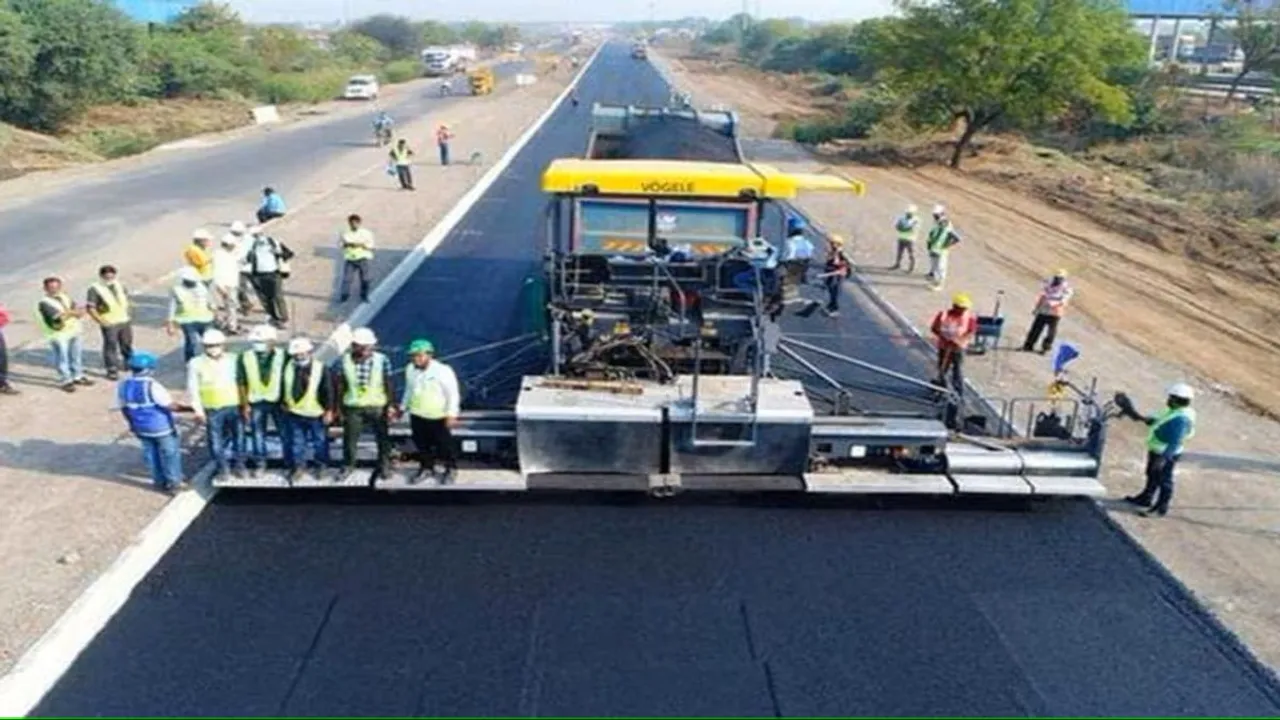 New Delhi: The pace of national highway construction in the country stood at 20.78 kilometre a day during the first seven months of the current financial year, according to official data.
Ministry of Road Transport and Highways (MoRTH) has put in place plans to maintain the pace of highway development and construct 12,500 km of highways in 2023-24.
"The (project) award figure is 2,595 km during this period as compared to 5,007 km during the period in previous year. The ministry has constructed 4,474 km of national highways up to October in 2023-24 as compared to 4,060 km constructed up to October in 2022-23," MoRTH said in its monthly summary for the Cabinet for October 2023.
The ministry constructed 10,237 km NH in 2019-20 financial year, 13,327 km in 2020-21 and 10,457 km in 2021-22.
"lf the target for award has to be met for this year, decision on the proposal for approval of the revised Bharatmala Phase-1 or alternate programme needs to be taken expeditiously. Shortfall in award this year will reflect in the progress of construction in FY 2024-25," it said.
Bharatmala Pariyojana is the largest highway infrastructure programme in India that aims to develop 34,800 km of national highway corridors at an investment of Rs 5.35 lakh crore.
Phase 1 of the programme includes development of about 24,800 km NH network such as economic corridors, inter-corridor & feeder roads, national corridors efficiency improvements, border and international connectivity roads, coastal and port connectivity roads, expressways as well as 10,000 km of roads under balance National Highway Development Project (NHDP).