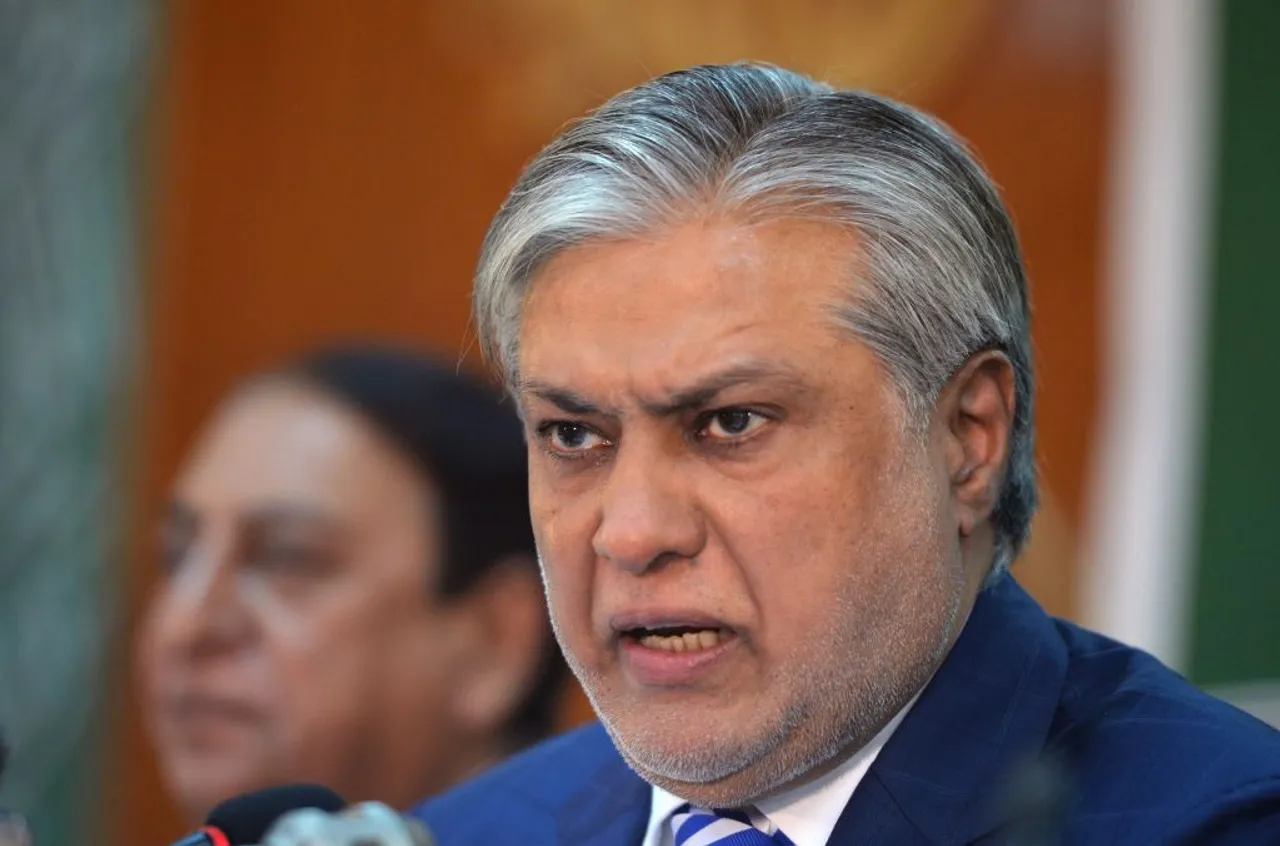 Islamabad: The cash-strapped Pakistan government on Wednesday introduced a money bill in parliament to raise Rs 170 billion in taxes by June this year as part of conditions by the IMF to get the next tranche of an already agreed loan.
Finance Minister Ishaq Dar presented the Finance (Supplementary) Bill, 2023, in the National Assembly -- the lower house -- empowered to legislate on money matters.
Pakistan and IMF officials held 10 days of marathon talks in Islamabad, from January 31 to February 9, but could not reach a deal as the fund demanded prior actions before signing any agreement to release USD 1.1 billion out of the USD 7 billion deal agreed in 2019.
Speaking in the house after introducing the bill, Dar said the government was aware of the hardships of common people and tried its best to not further burden them through new taxes.
He also accused the previous government of Pakistan Tehreek-e-Insaf (PTI) led by Imran Khan of damaging the national economy. "When we were in the government, Pakistan's economy was 24th largest in the world, but now it has dropped to 47th position," he said.
Dar also said that the devastating floods of the last year also played havoc with the economy, creating huge problems for the government.
The government was forced to bring legislation through the parliament after President Arif Alvi on Tuesday refused to promulgate an ordinance to raise the new taxes and "advised" the finance minister to take parliament into confidence over the Rs 170 billion taxes.
The Cabinet met after the president's "refusal" and approved the bill later in the evening after a debate. It also summoned the parliament to meet in an emergency session and pass the new bill.
The Federal Board of Revenue (FBR) issued an order after the cabinet meeting to enhance a federal excise duty on locally manufactured cigarettes, which would generate up to Rs 60 billion in taxes on tobacco products, while the Finance Division issued a notification increasing the general sales tax by one per cent to 18 per cent to raise another Rs 55 billion.
The remaining amount of Rs 55 billion to fulfil Rs 170 billion International Monetary Fund (IMF) demand was being collected through an increase in excise duty on airline tickets, and sugary drinks as well as an increase in withholding tax rates through the Finance (Supplementary) Bill 2023.
Pakistani and IMF officials are now holding talks in virtual settings to finalise a deal to provide the much-needed funds to shore up the foreign exchange that dropped to below USD 3 billion this month.