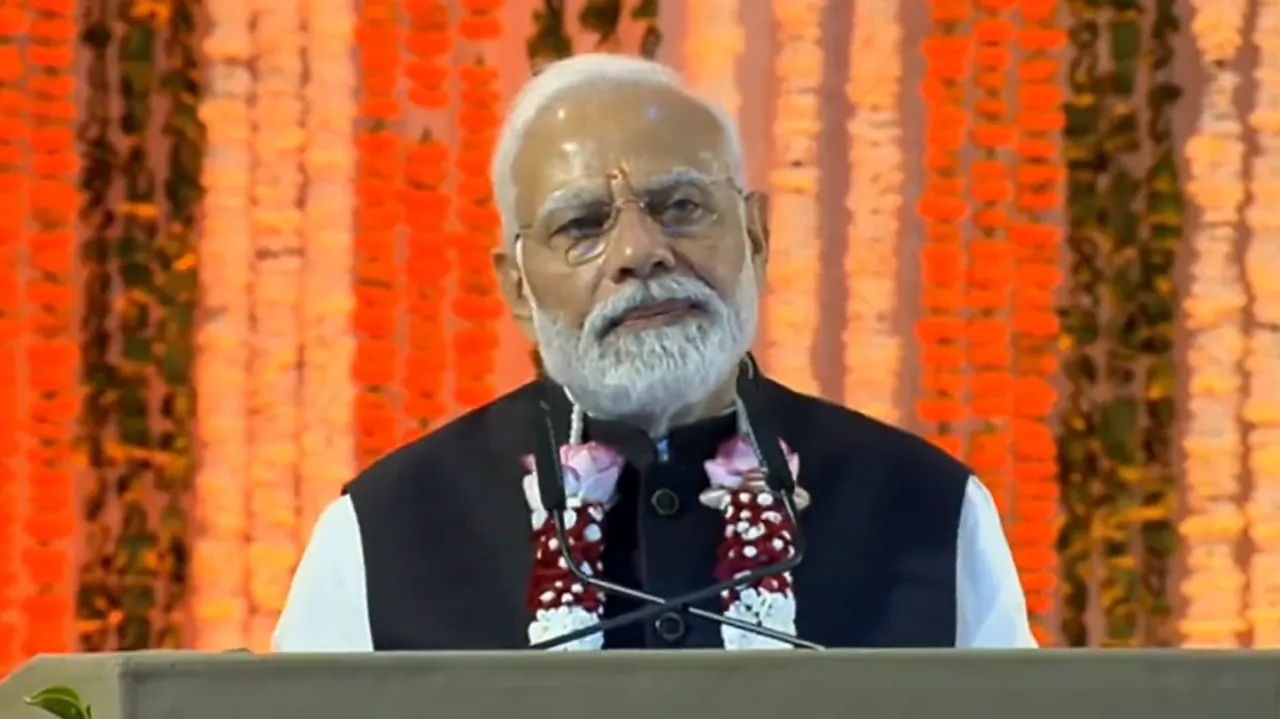 Chitrakoot: Prime Minister Narendra Modi on Friday released a special postal stamp in honour of industrialist and philanthropist late Arvind Bhai Mafatlal and said he established the country's first petrochemical complex.
Modi said Mafatlal was a down to earth man who selflessly worked for the welfare of the poor.
"Arvind Bhai Mafatlal opened the country's first petrochemical complex. His work in the farming sector and for uplift of the poor was praiseworthy," the PM said while addressing a function in Chitrakoot organised to mark the centenary birth year celebrations of the late businessman.
Modi said one day he met Mafatlal when the latter was working in drought-hit tribal belt of Bhiloda and Dahod in Gujarat and was impressed by his devotion to the welfare of common people.
"That day Arvind Bhai spent the entire day working for the welfare of drought-hit people. As I came to know his work and personality, I developed an emotional connection for his mission," he said.
The Prime Minister underlined his contributions to industrial and agriculture sectors.
"Late Arvind Bhai played a key role in reviving the glory of the traditional textiles industry and he was globally recognized for his contributions," he maintained.
"Sacrifice is the most effective way to conserve one's success or wealth," the PM said and pointed out that Mafatlal made it a mission and worked throughout his life with devotion and humility.
The PM said while resources are important for service, dedication is paramount.
He remarked that saints have referred to the divine land of Chitrakoot as the abode of Lord Ram, Goddess Sita and Lord Lakshman.
"Glory and importance of Chitrakoot remains eternal by the work of saints. Our nation is the land of several greats, who transcend their individual selves and remain committed to the greater good," said the PM.
Praising the Chitrakoot-based Shri Sadhguru Seva Sangh Trust's eye hospital, Modi said the facility started with just 12 beds and now it is treating 15 lakh patients every year.
The facility features among the top eye hospitals in the country and abroad, said the PM.
Mafatlal was inspired by saint Ranchhoddasji Maharaj, who set up the Shri Sadhguru Seva Sangh Trust in 1968. The trust is running several welfare programmes for the poor.
After arriving earlier in the day, Modi offered prayers at the famous Raghubir Temple.