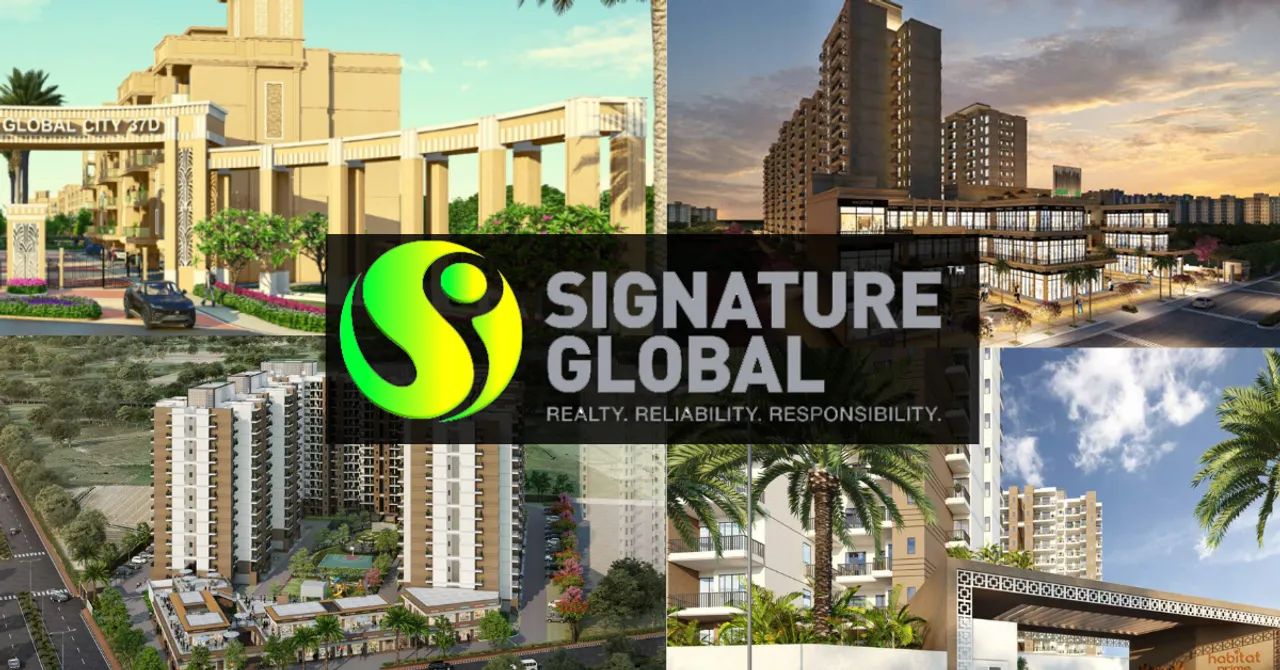 New Delhi: Realty firm Signature Global, which plans to launch a public issue soon, has sold properties worth Rs 1,330 crore in the first half of this fiscal.
The company had achieved sales bookings of Rs 2,590 crore in the entire previous financial year.
Credit rating agency Icra has mentioned this in a report while reaffirming its rating with a stable outlook on Signature Global's term loans.
Signature Global has got market regulator Sebi's nod to launch its Initial Public Offer (IPO) to raise up to Rs 1,000 crore for reducing debt and future expansion.
The IPO  comprises a fresh issue of equity shares and an offer for sale (OFS).
In its report, Icra said the rating factors in the healthy sales velocity of the Signature Global Group's projects in 2021-22 and the first six months of this fiscal on the back of good response to the company's new project launches.
The group sold a 5.46 million square feet area with a value of Rs 2,590 crore in FY22 and 1.84 million square feet for Rs 1,330 crore in the first half of  FY23.
On the credit strength, Icra said that Signature Global is an established brand name in the affordable housing segment in the NCR.
The group is currently developing 29 projects in Gurgaon, Sohna and Karnal in Haryana with a total saleable area of 16.8 million square feet.
As on September 30, 2022, Signature Global has sold 13 million square feet, representing 77 per cent of the total saleable area.
On credit challenges, Icra said that the group's net debt increased from Rs 544 crore as on June 30, 2021, to Rs 1,010 crore by September 30, 2022, due to debt-funded land acquisition.
Further, the rating agency said that the repayments over the next two years are sizeable at Rs 361 crore in FY24 and Rs 378 crore in FY25, thereby exposing it to refinancing risks.
However, Icra said the net debt/cash flow from operations remains comfortable.
However, the rating is constrained by continued operating losses in the last three years- resulting in networth erosion.
"The company follows completed contract method wherein revenues get recognised on the offer of possession while the current overheads are aligned with the strong growth it has been witnessing in scale, which has led to under absorption of overheads on the reported revenue base," the report said.
Further, the agency said the gross margins are relatively low of Signature Global's due to its presence in the affordable housing segment.
In late November 2022, Signature Global (India) Ltd received a nod from capital markets regulator Sebi for its IPO.
In July, the company filed the Draft Red Herring Prospectus (DRHP) with Sebi to launch its maiden public issue.
On the financial front, Signature Global's total income rose to Rs 939.6 crore in 2021-22 from Rs 154.7 crore in the previous fiscal.
Signature Global posted a net loss of Rs 115.5 crore during the last financial year. Its net loss stood at Rs 86.27 crore in 2020-21.