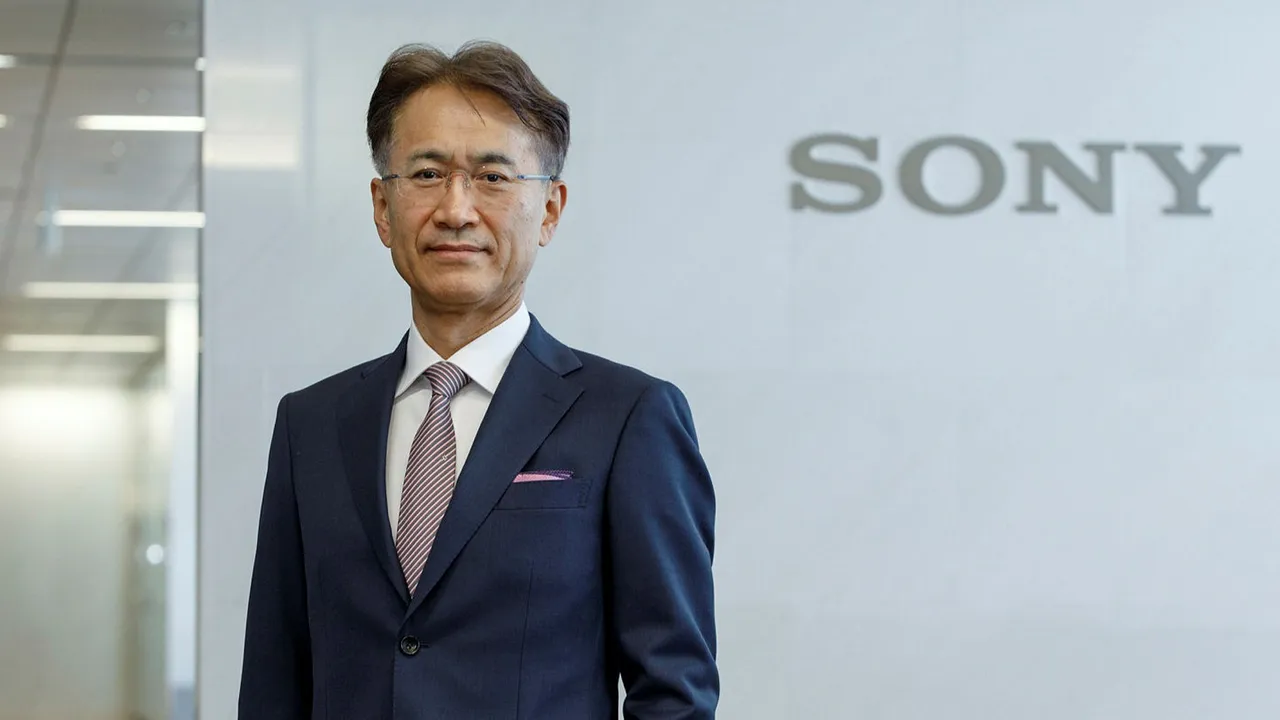 New Delhi: Japanese conglomerate Sony Group Corporation aims to expand creations rooted in local culture in India through the expected merger of its arm Sony Pictures Networks India with Zee Entertainment Enterprises Ltd, its Chairman and CEO Kenichiro Yoshida said on Thursday.
The group, which is present in India through electronics, music, media and entertainment, expects to close the merger with Zee Entertainment Enterprises Ltd (ZEEL) within the first half of fiscal year, he said while speaking at Sony Corporate Strategy Meeting 2023 in Tokyo.
Under the long-term vision of expanding the number of people directly connected to the Sony Group to 1 billion people, Yoshida said, "I would like for us to continue delivering Kando (Japanese word for emotion) in specific areas such as anime, games, and in India, and make use of them in our creations."
He asserted that Sony has been working to spread 'Kando' in India since the 1980s with Sony India, which leads the electronics business, "providing products which create and deliver Kando".
Moreover, he said, Sony Music Entertainment India, which holds more than 20 per cent market share in India, has been engaged in expanding the local music business, such as the creation of new labels and the acquisition of Bollywood music catalogues.
On the other hand, he said Sony Pictures Networks India (SPNI) "delivers Kando content through media networks and a DTC (direct-to-consumer) service, which we began operating in 2013".
The group's video on demand service Crunchyroll is also available in India and has been streaming Hindi dubbed content since last year, Yoshida added.
"We would like to further expand creations rooted in local culture through our expected merger with Zee Entertainment, a publicly listed Indian entertainment company," he said.
He further said, "India is an opportunity destination and we expect to close (the merger with ZEEL) within the first half of the fiscal year."
In September 2021, SPNI and ZEEL had entered into a non-binding term sheet to bring together their linear networks, digital assets, production operations and programme libraries.
The combined entity will own over 70 TV channels, two video streaming services (ZEE5 and Sony LIV) and two film studios (Zee Studios and Sony Pictures Films India), making it the largest entertainment network in India.
Shareholders of ZEEL had given their ascent to the merger last year in October weeks after fair trade regulator Competition Commission of India gave its conditional nod.
Speaking at the meeting, SPNI Managing Director and CEO N P Singh underlined the expansion of the Sony group's business in India and highlighted growth opportunities.
"In 2021, we announced the signing of a deal to merge ZEE into SPNI, which upon closing will enable us to expand our Kando content creation and strengthen our connection with diverse communities within India. The closing of the transaction is subject to regulatory approvals," he said.
The company is also working with Sony Music India and established Sony Entertainment Talent Ventures India together in 2022 to offer Indian artists and creators the chance to collaborate and form global partnerships.
Singh further said, "The rapidly expanding Indian gaming market presents an exciting opportunity for Sony to extend its console, PC games, mobile games and esports presence."
The India Hero Project, initiated by Sony Interactive Entertainment, also supports local game development talent, Singh said, adding, "We are eager to explore potential collaborations within the gaming industry."
"India is a global economic powerhouse and an 'opportunity destination' -for artists, content creators, game developers, studios, platforms, and technology companies," he added.