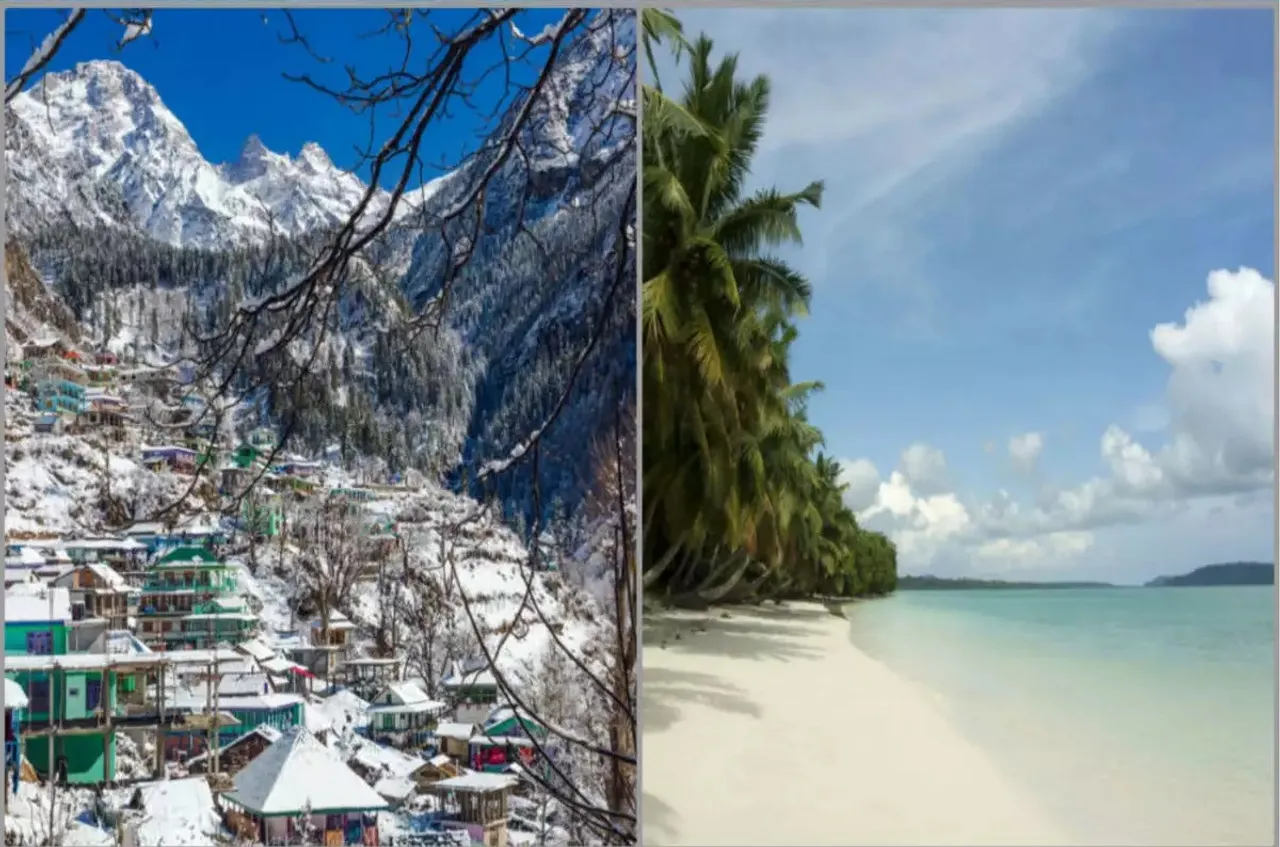 New Delhi: As the summer sizzles, Indians are preparing for holidays with 82 per cent of them intending to travel during this season making Manali and Goa as their favourite hill and beach destinations respectively, according to a survey by Hospitality technology firm, OYO.
As per OYO's Summer Vacation Index 2023, the surge in domestic travels that was induced by Covid restrictions continues with a staggering 92 per cent of respondents planning to explore domestic destinations.
The survey, which took responses of over 15,000 people across India via OYO app, also found that shorter trips and 'staycations' of 1-3 days continue to be the top preference.
"The travel resurgence continues strong with 82 per cent Indians intending to travel during this summer season. The Covid travel restriction induced trend of rediscovery of our own country's beauty also continues strong with a staggering 92 per cent planning to explore domestic destinations," OYO said in a statement.
As far as destinations are concerned, mountains are the clear choice this summer with 30 per cent upvotes, followed closely by beaches at 26 per cent, it added.
"India's favourite mountain destination is Manali, followed by Kashmir, Mcleod Ganj, Ooty and Coorg. OYO hotels in Manali continue to see an uptick in demand as summer travel gains pace," the company said.
On the other hand, Goa continues to be India's preferred choice for beaches, with 50 per cent people wanting to travel there.
"Demand for hotels in Goa has surged by more than 20 per cent compared to the same period last year. This was followed by Andaman Nicobar, Kerala, Pondicherry, and Gokarna," as per the survey conducted between May 7 and May 14, 2023.
OYO said its survey also found that respondents showed a strong inclination towards exploring offbeat and lesser-known destinations.
"Mawlynnong in Meghalaya and Ziro Valley in Arunachal Pradesh stood out as the top offbeat choices with 27 per cent and 23 per cent of the votes, respectively. Following closely behind was Valiyaparamba in Kerala, garnering 16 per cent of the votes," it added.
The survey also found that 13 per cent respondents wished to travel to pilgrimage destinations for spiritual enrichment. With the beginning of Char Dham Yatra in late April, Kedarnath emerged as the top pilgrimage destination followed by Vaishno Devi and Varanasi.
As far as international vacation is concerned, Maldives continues to be the preferred choice. Additionally, Switzerland, Dubai, Thailand, and Indonesia have also made it to the list of dream vacation spots for Indians this summer, OYO said.
When it comes to budget, 34 per cent of respondents were looking for trips under Rs 10,000.
OYO Chief Service Officer Shreerang Godbole said there is a surge in travel demand and a strong desire among travellers to explore the beauty and diversity of India.
"This surge in travel demand is a promising sign for the growth and development of the Indian travel and hospitality industry," he said.
A noticeable trend that emerged in the aftermath of Covid is the preference for shorter trips and rejuvenating staycations of 1-3 days, he added.
Godbole further said, "The trend continues this summer as well, signifying a desire among Indian travellers for quick escapes, a chance to unwind, and a shift towards valuing quality experiences over extended durations."