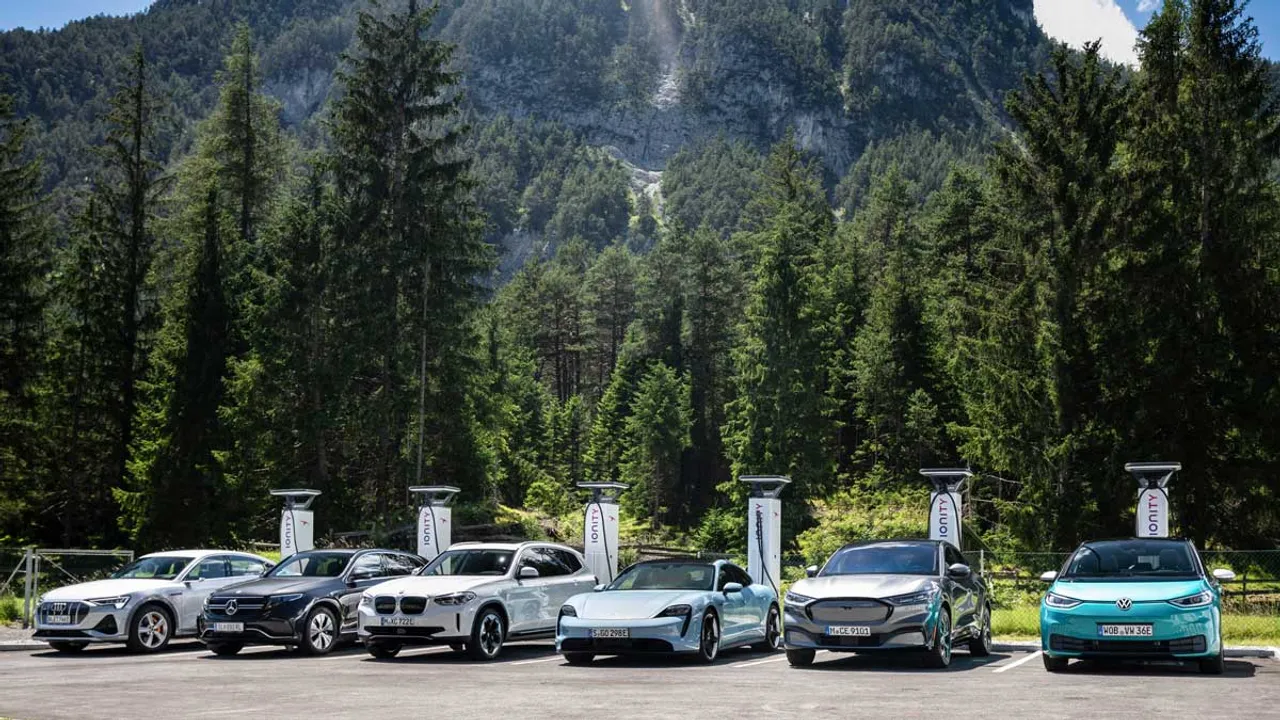 Kuala Lumpur: Getting the supply chain right is a key to encouraging consumers in developing nations to buy EVs.
There is a huge untapped market for electric vehicles in developing nations.
Given the right incentives, the rising middle class — whose buying power is also growing — can follow the growth of EV sales in countries such as Norway, Iceland and Sweden.
The market in those countries has been boosted by proactive government policies, investment support and incentives such as tax credits and rebates.
There is a very good reason to encourage uptake of electric vehicles.
The use of fossil fuels almost doubled in 2021. Fossil fuels are one of the major contributors to global warming.
EVs use less energy and emit less pollution than internal combustion engine vehicles, therefore minimising the impact of pollution from fossil fuels.
So far, consumer adoption of EVs in developing countries apart from India and China has been relatively slow. That is mainly because EVs are not as affordable, due to their upfront costs, insurance, repairs and battery replacement, along with charging costs.
EVs are up to 40 per cent more expensive to buy than a similar internal combustion engine vehicle.
This has been the primary concern for consumers in developing nations, despite the potential long-term cost savings of going electric.
The predominant cost of an electric vehicle is in its powertrain, which can make up to 51 per cent of the total cost.
The powertrain consists of the battery pack, power controller, traction motor and semiconductors that make up the entire electronic system, along with the computer software required to keep things moving.
Of all these parts, the most expensive is the battery pack. Its production process requires intensive labour, high amounts of energy and raw materials such as lithium, nickel, manganese, cobalt and rare earth metals.
Keeping the costs down on EVs is therefore very challenging.
One solution is to improve the supply chain and production networks.
This would require collaboration across different supply chain tiers, transforming the raw materials and integrating components and battery modules with the final assembly of the vehicles.
It would also require car companies to integrate regional and domestic suppliers into the value chain. A complex operation, but possible.
Global EV companies such as Tesla, BYD, General Motors and Volkswagen can send their manufacturing to developing countries that offer investor-friendly policies.
For example, Mercedes-Benz is using its existing factory in Thailand to build the fully-electric EQS 500 model, the first EV to be built by the company outside of Germany. It also manufactures the batteries there.
Thailand has grand designs to transform itself into a regional EV manufacturing hub. It has attracted several global EV companies with tax incentives and subsidies.
Chinese EV maker BYD is setting up a facility in Thailand not only to export its cars to Southeast Asia and Europe, but also to manufacture EVs for the Thai domestic market.
This strategy provides vehicle makers the opportunity to build cars more cheaply while benefiting from the subsidies and the opportunity to sell their cars in an emerging market. Southeast Asia has a population of around 675 million, but fewer than 16,000 passenger EVs were sold there in 2021.
Indonesia, Thailand and Malaysia are Southeast Asia's largest passenger automobile markets (in descending order). As existing bases for companies such as Toyota, Honda and Mercedes-Benz, they already have car-building capabilities, production networks and, most importantly, access to cheap commodities.
Malaysia, which pioneered indigenous automobile companies such as Proton and Perodua, can rely on its significant competitive advantage as Southeast Asia's primary semiconductor and electronics manufacturing hub.
This can enable it to leverage its value chain, vendor development know-how, and vertical integration of parts and components. There is huge potential to retool or convert existing facilities from combustion engine vehicles to electric ones.
China is already doing this successfully.
Another strategy is to outsource to contract manufacturers, which has the potential to reduce operations and supply chain costs.
New EV entrants could bypass the massive capital investment of setting up manufacturing facilities while focusing their resources on core functions such as research, design and development.
Saudi Arabia does this in its partnership with Foxconn, the contract manufacturer known for assembling the Apple iPhone, to launch the EV brand Ceer, targeting consumers in the Middle East and North Africa.
With most of the raw materials, parts and components supply base located in Asia, EV companies can source from local suppliers.
Indonesia, the largest nickel producer globally and rich in other critical minerals vital to EV battery production, is leveraging its natural resources to attract foreign investors to develop the battery supply chain.
Building gigafactories close to the source of raw materials can significantly lower transport and labour costs.
While tax incentives to bolster vehicle ownership have helped, the EV industry will need to eventually wean itself from reliance on government policies and incentives for sustainable long-term growth.
Supply chain and production network improvements to make EV ownership more affordable would help EVs eventually become cheaper and more attractive than fossil-fuel vehicles.
Given these possibilities, developing countries have the potential to leapfrog in EV adoption. However, manufacturers would need to watch out for supply-side disruptions that can lead to cost spikes, such as critical mineral and semiconductor shortages. (360info.org)