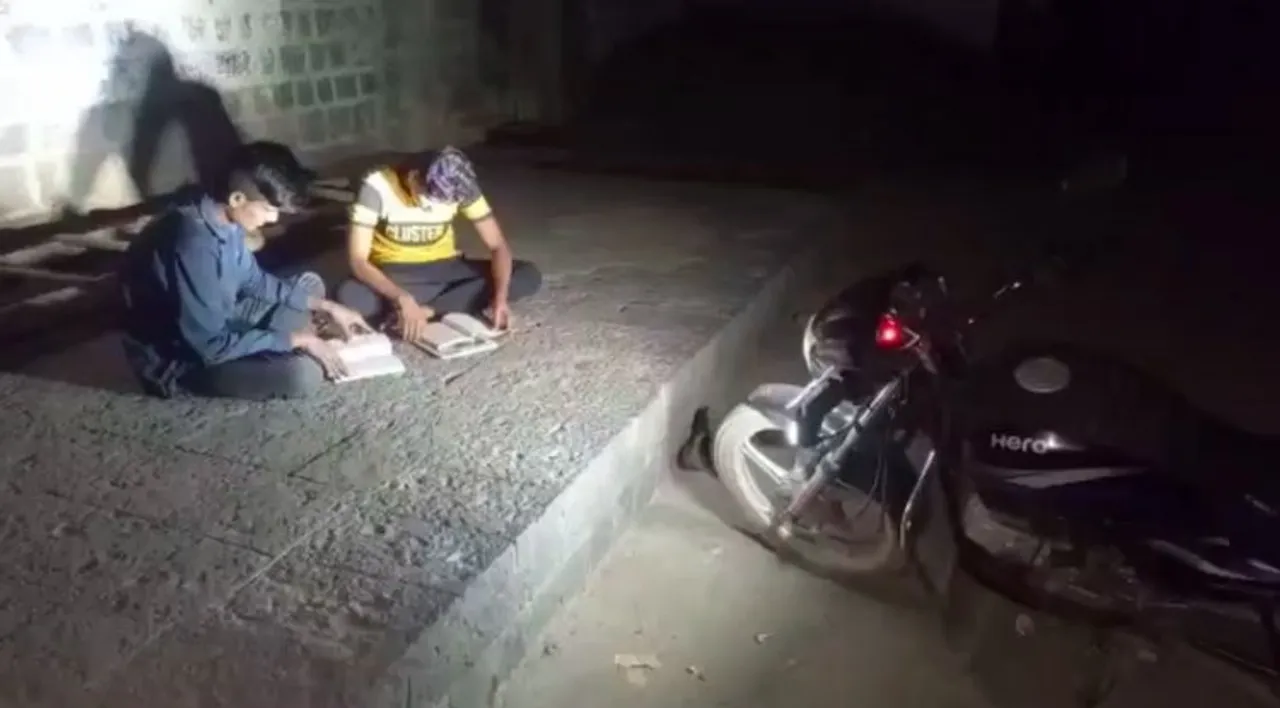 Pune (Maharashtra, India): Power supply to 221 villages in Parbhani district of Marathwada region disconnected as villagers did not clear dues of Rs 58.45 crore in the peak of summer with temperature touching 43 degrees. This is the first time when almost the entire district went into darkness.
Out of these 221 villages, 66 villages (Rs 22.22 crore due) are from Jintur tehsil, 34 villages (Rs 15.19 crore) from Purna tehsil, 25 villages from (Rs 1.32 Crore) Gangakhed tehsil, 20 from (Rs 15.29 crore) Parbhani tehsil and 21 from (Rs 6.12 crore) Pathri tehsil.
The power cuts in villages have become a matter of big concern for students who have been preparing for annual state board examinations. Villagers said due to the power cut they are facing problems with the harvesting of standing crops as harvesting season in the region is going on.
42-year-old Raghunath Kurdane, a villager of Babulgaon village in Parbhani tehsil is a farmer by profession having 1.5 acres of land. He has to pay a due of Rs 12,200. 
Kurdane told that Maharashtra State Electricity Distribution Company Limited (MSEDCL) has not given any intimation before the disconnection of the power supply of his house. 
"I am a farmer and I am not having that much money to pay dues. We requested them to give time for settlement but they refused and disconnected power supply.'' 
Arvind Chapke, a student of 10th standard, is preparing for annual state board examination."It is difficult to study during the night. Hence many of us decided to use Kerosene lamp lanterns for night study. We don't want to miss these last days.'' 
Shyam Kamble, another student preparing for 12th standard board examination, is using a two-wheeler's headlight to complete his night study. 
The villagers were suffering from illness because of the heat in the area. They were not able to call an ambulance for help as their phones were discharged. This power outage worried villagers ahead of increasing Covid-19 cases in Maharashtra. 
Gangubai Sonamate said she prepared their food before sunset, otherwise, she had to light a lamp of kerosene oil.
When contacted, the Joint Managing Director of MSEDCL Mangesh Gondavale said, "We have to recover at least 20% of current and pending electricity bills. If anybody wants an uninterrupted electricity supply he needs to clear his due.''
The leader of opposition Devendra Fadnavis accused the government of disconnecting electricity connections of farmers due to pending arrears.
"Lakhs of farmers are deprived of power. Their electricity connection has been disconnected. How can the government be so insensitive? How will farmers pay back dues when crops are lost due to rain and hailstorms," Fadnavis asked. 
"There are thousands of rich businessmen who owe government crores. But the government has no courage to disconnect their power connection," he added.