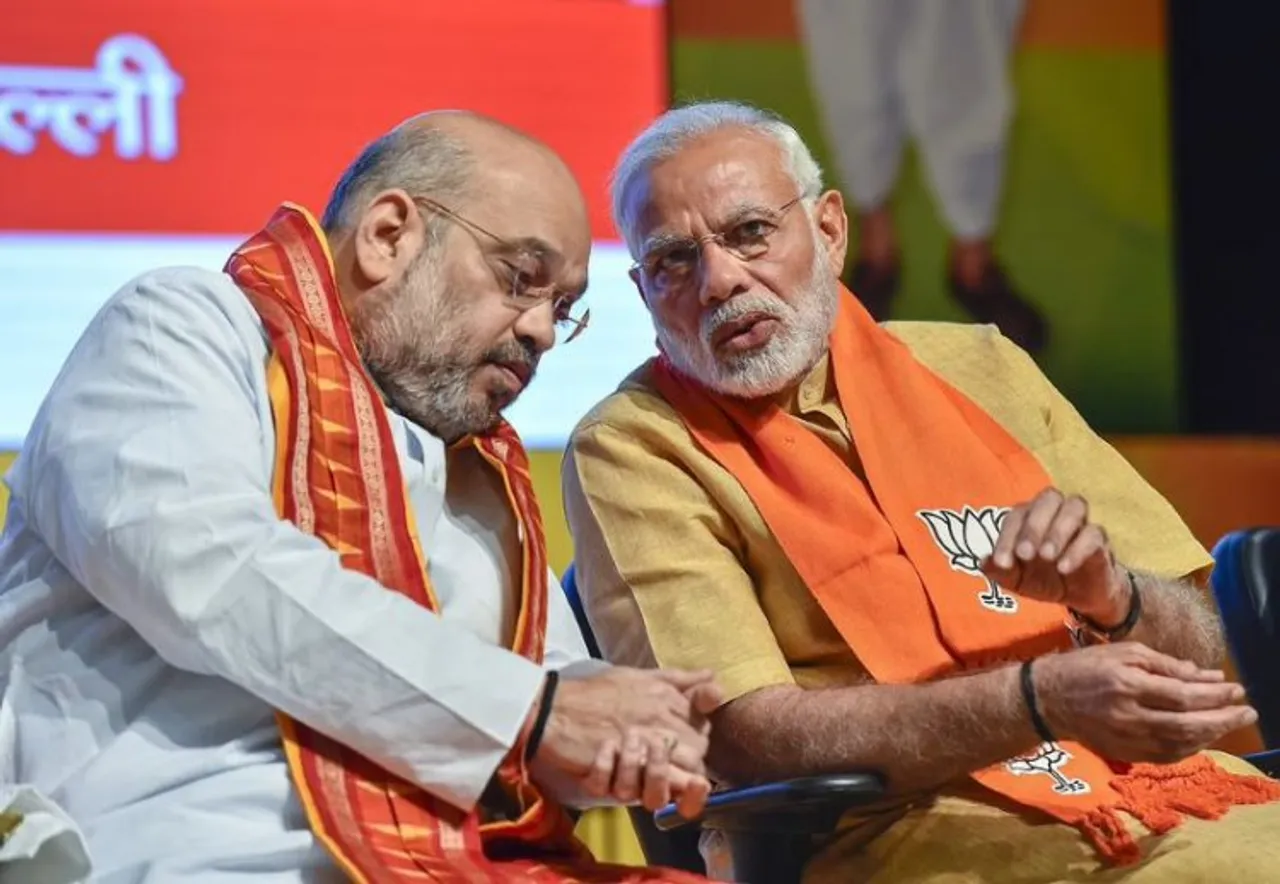 New Delhi: Bharatiya Janata Party is ruthless not just with the opposition but even with its own leaders. The top leadership has been prompt in removing senior leaders from the Union Council of ministers like Mukhtar Abbas Naqvi, Prakash Javadekar, Ravi Shankar Prasad, Harsh Vardhan, Rajyavardhan Rathore and Rajiv Pratap Rudy.
This is also being viewed as the phasing-out of leaders who are unable to perform up to the expectations of the party high command, sources said. 
Sources pointed out that the top leaders that were removed unceremoniously from the Union council of ministers have not been accommodated. Despite their tall stature and years of service to the saffron unit, the top leadership seems to be in no mood to re-accommodate them anytime soon. 
The removal is seen as an attempt to send a message across the party that the top leadership is not happy with the working style or outcomes achieved by these ministers. Apart from making the remaining ministers more cautious and professional in dealing with their work the step also ensures that discipline is maintained at the highest level of government. 
While a Cabinet reshuffle is expected soon, it is understood that these phased-out leaders may not find a place in any future rejig of the Narendra Modi council of ministers. And, instead, some may only be accommodated in an organisational role.
Clear message: Everyone needs to tow the party line
Another case in point here has been the swift action by the BJP against its top spokespersons whenever they have spoken out of turn or against the party line.
The party was swift to act against its spokespersons Nupur Sharma, Navin Kumar Jindal and Arun Yadav when they allegedly made remarks against the Muslim community in television debates or on social media. 
The extreme caution amongst the BJP's spokespersons after this strict action against erring leaders points out the party's extreme unhappiness and no-nonsense approach. A message has clearly been sent to these leaders that being the face of the BJP they are expected to observe extreme caution while dealing with tricky issues.
Being in power, the BJP doesn't want to give an impression that it is, in any manner, a non-inclusive party. In fact, Prime Minister Narendra Modi is understood to have taken stock of the fallout due to the controversies and asked the BJP chief to ensure proper action against erring leaders.
Under the watch of Prime Minister Narendra Modi and Union Home Minister Amit Shah, the BJP has emerged as an election-winning machine. And the party does not spare anyone who may derail its ambitions.