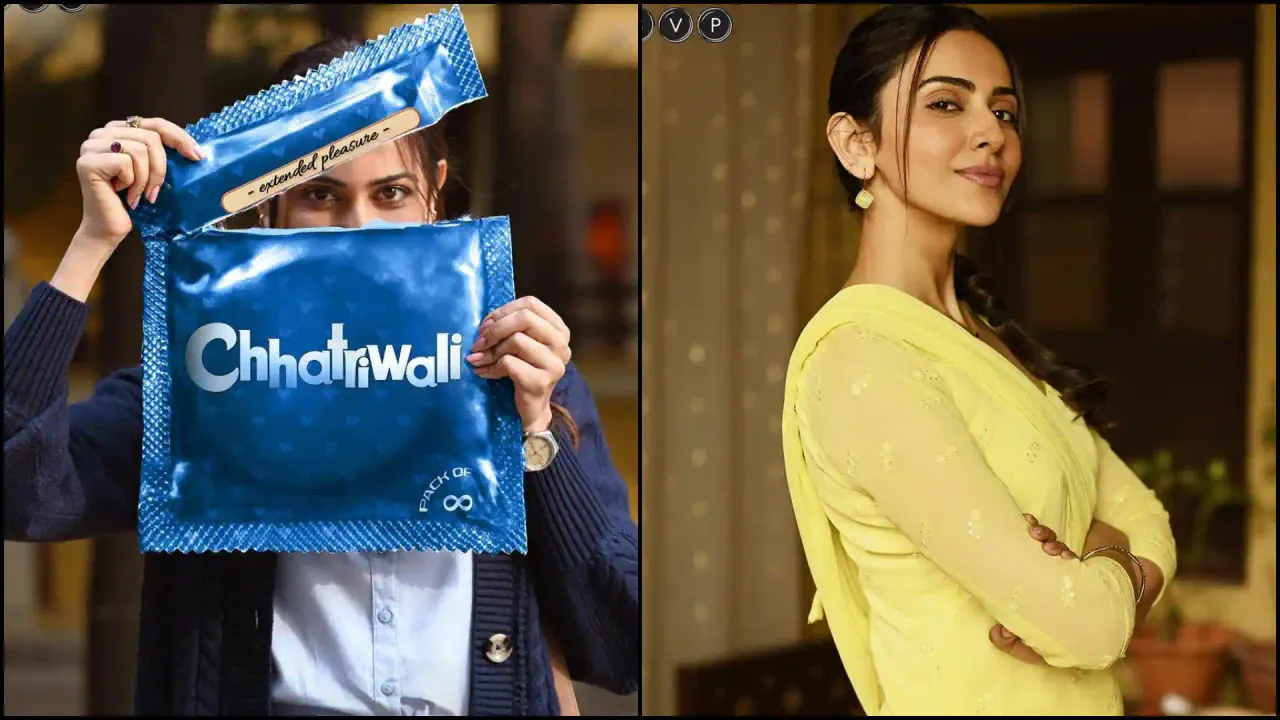 Mumbai: Actor Rakul Preet Singh says her upcoming film "Chhatriwali" deserves special attention as it caters to the country's youth and educate them about safe sex.
Directed by Tejas Prabha Vijay Deoskar, the slice-of-life drama is set in Haryana and features the actor as Sanya, a quality control head in a condom factory. The makers released the first trailer of the film on Friday.
For Rakul, who earlier featured in films such as "De De Pyaar De", "Sardar Ka Grandson" and "Doctor G", the movie turned out to be her dream project.
"'Chhatriwali' was that dream project where it checked all the boxes and now with the trailer out, I hope that our hard work pays off as this film deserves special attention and credit.
"In today's patriarchal society, every household needs a Sanya who holds the courage to single-handedly fight against all odds, traditions, social norms, and barriers," the 32-year-old actor said in a statement.
"Chhatriwali" aims to drive home the message about the importance of male contraceptives and safe sex, she added.
"I hope this character inspires others to find their voice and speak up against unsafe sex and the many health implications of not using protection.
"India's youth make up for majority of the population and educating them on safe sex and sex education is the need of the hour, so I am glad that Chhatriwali is catering to them and everyone else in a progressive and entertaining manner," Rakul said.
Actor Sumeet Vyas, who stars opposite Rakul in the movie, said the film shatters the wall of awkward silence around sex in the Indian society.
"Today's generation is curious about the word 'sex', 'intimacy' because there is always a sense of 'hush-hush' around such topics. Amidst the clutter of genres and stories, I am glad that the team thought of this empowering narrative and delivered it with great sensitivity," he added.
Produced by Ronnie Screwvala, "Chhatriwali" will release on ZEE5 on January 20.