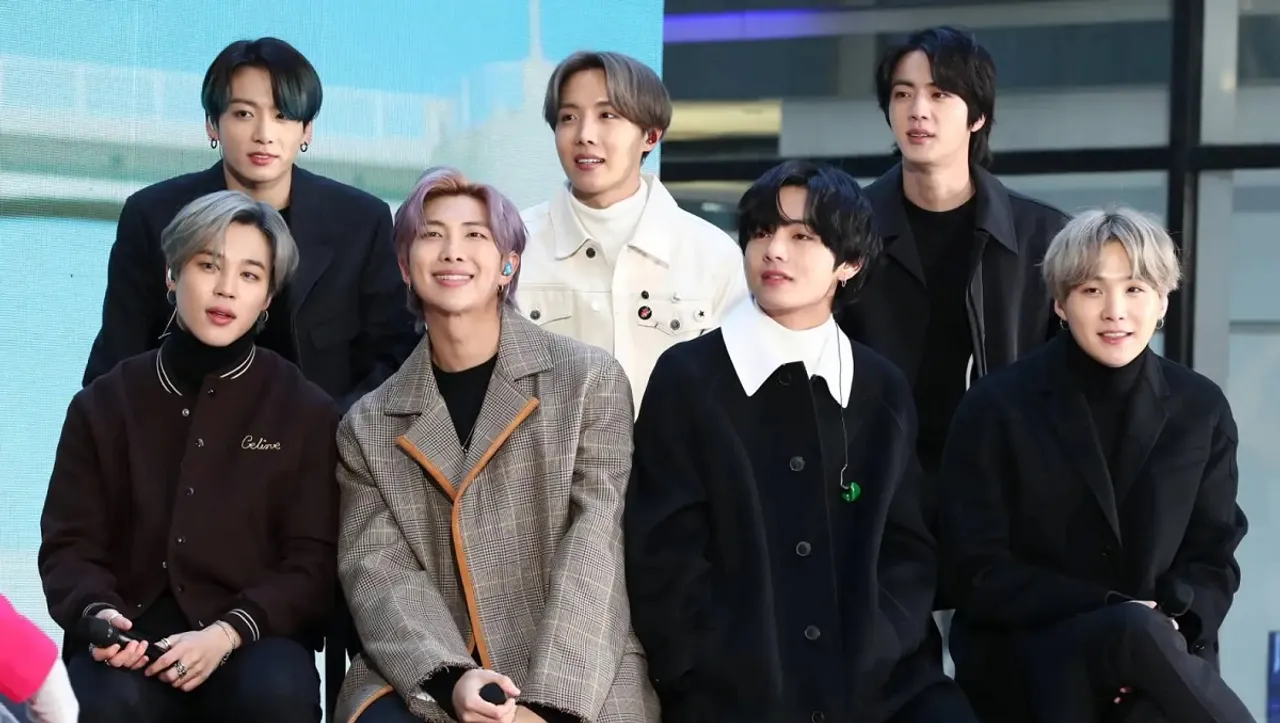 New Delhi: "BTS Monuments: Beyond The Star", a documentary series celebrating the 10-year anniversary of South Korean music sensation BTS, will arrive on the streamer Disney Plus on December 20.
The eight-episode series will have a staggered release on the streaming service, said the septet's management agency BigHit Music on global fan forum Weverse on Tuesday.
"The documentary series featuring the 10 years of BTS and beyond, 'BTS Monuments: Beyond The Star', will be released on Disney Plus.
"In celebration of their 10th anniversary, the seven members, still moving forward, reflect on their past and tell genuine stories from their hearts. We ask for your interest and support for 'BTS Monuments: Beyond The Star'," BigHit Music said in the statement.
The streamer will release two episodes of the series every Wednesday starting November 20 at 5 pm KST (1.30 pm IST), the agency added.
BTS or Bangtan Sonyeondan (Bulletproof Boys in English), formed in 2010 under Big Hit Entertainment, released their first single album '2 Cool 4 Skool' on June 12, 2013. The group comprises RM, Jin, Suga, j-hope, Jimin, V and Jungkook.
Known for songs such as "Blood Sweat Tears", "Idol", "Dynamite", "Boy With Luv", and "DNA", BTS had announced their hiatus last June, with members hoping to reconvene as a unit around 2025 following their service commitment.
Jin, j-hope, and Suga, three of seven BTS members, are currently serving in the South Korean military. RM, Jimin, V, and Jung Kook are yet to publicly announce their enlistment dates.
In South Korea, all able-bodied men aged 18-28 are required to serve in the military for about two years. All BTS members were allowed to put off starting their military service until they turned 30.