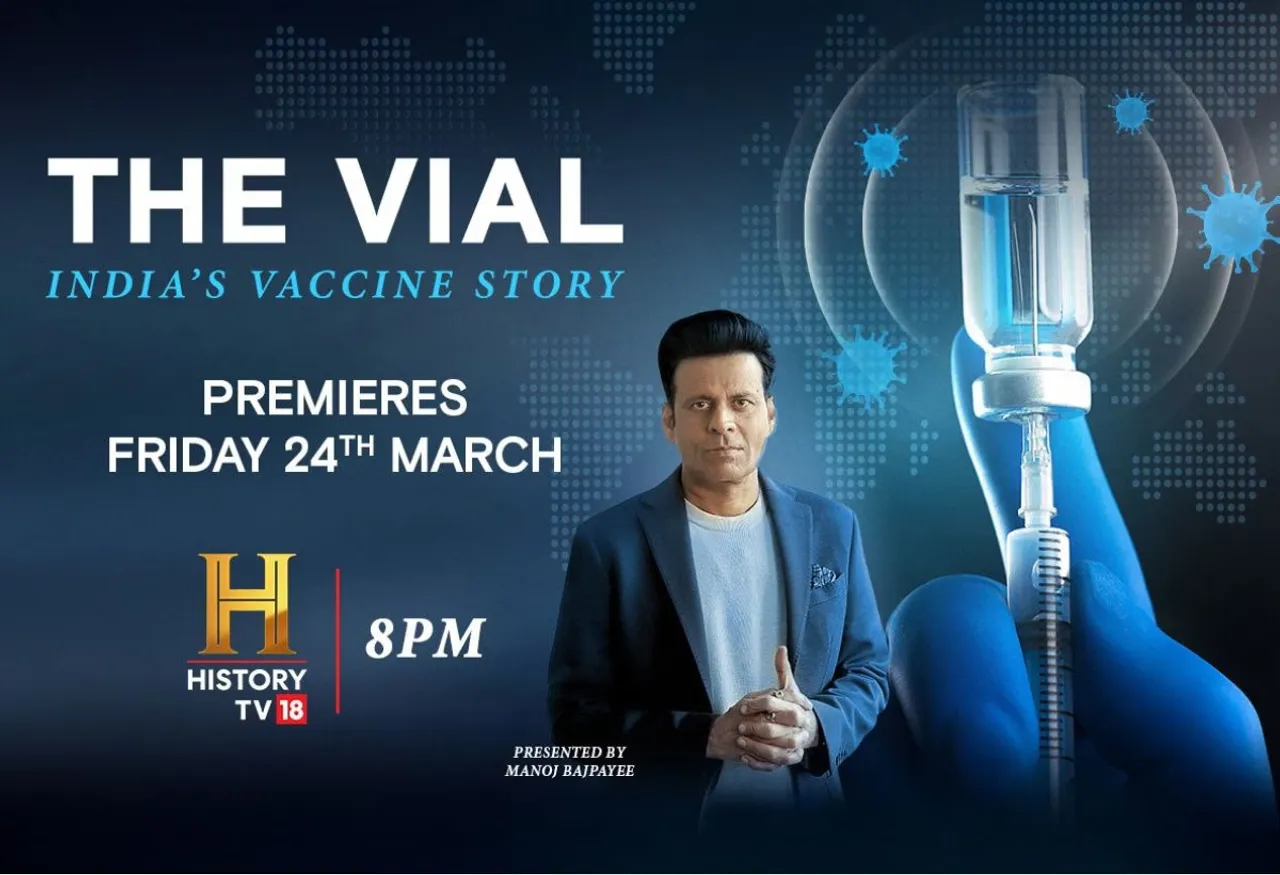 Mumbai: "The Vial - India's Vaccine Story", a documentary revolving around the country's Covid-19 vaccine journey, will premiere on History TV18 on Friday at 8 pm.
Narrated by acclaimed actor Manoj Bajpayee, the film will shed light on India's Covid-19 vaccination drive billed as "the largest vaccination programme in the world".
According to the makers, "The Vial" brings to life the inside story of what went into producing the Covid-19 vaccine vial.
The 60-minute documentary unfolds the story behind India's success in developing, manufacturing and delivering the Covid-19 vaccine in unprecedented timelines.
It features Prime Minister Narendra Modi; Adar Poonawalla (CEO, Serum Institute of India); Bill Gates (co-founder of Microsoft and Bill & Melinda Gates Foundation); Dr. Sumit Agarwal (scientist, ICMR); Dr. Shamika Ravi (public policy expert); Dr Devi Shetty (Founder of Narayana Hrudayalaya); and Dr Krishna Ella (Chairman, Bharat Biotech) among others.
Bajpayee said India's Covid-19 vaccine story is a remarkable accomplishment for the country.
"This film is a tribute to our healthcare professionals and frontline workers who produced the vaccines in unprecedented timelines and executed the vaccination drive, despite several challenges. They are the reason why we are stepping out of our homes confidently today. I am honoured to be part of this documentary," the National Award winner said in a statement.
Produced by Colosceum Media, "The Vial" is a History TV18 original.