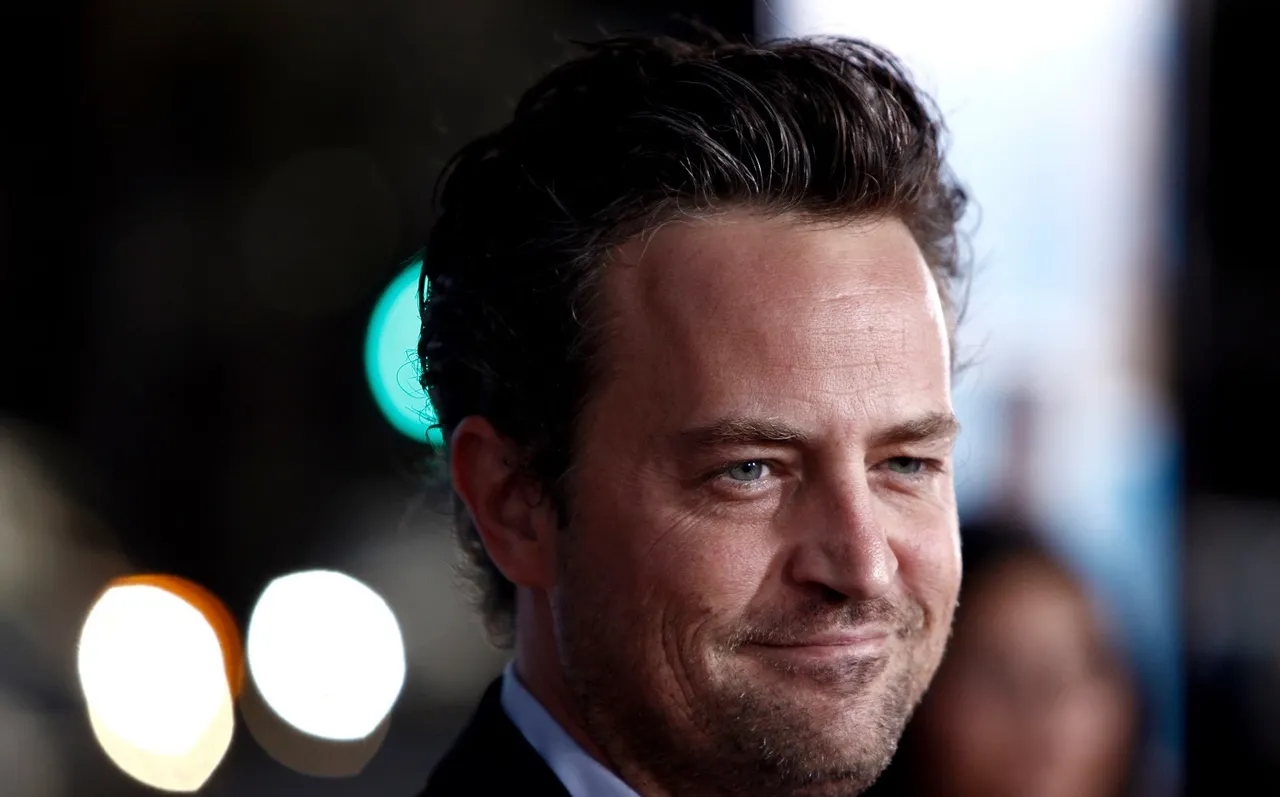 Los Angeles: Matt LeBlanc and Courteney Cox paid a moving tribute to their "Friends" co-star Matthew Perry a few weeks after his sudden death.
Perry, who played one of the most iconic TV characters Chandler Bing on the NBC series, died at the age of 54 on October 30 at his Pacific Palisades home here.
The actor was found unresponsive in his hot tub and was believed to have drowned. His cause of death has not yet been announced.
In an Instagram post, LeBlanc bid adieu to Perry, his co-star of 10 years on the show and a real-life friend.
"It is with a heavy heart I say goodbye. The times we had together are honestly among the favorite times of my life. It was an honor to share the stage with you and to call you my friend.
"I will always smile when I think of you and I'll never forget you. Never. Spread your wings and fly brother you're finally free. Much love," LeBlanc, 56, wrote on Instagram with a series of photos of his character, Joey and Perry's Chandler, who were roommates on "Friends".
Perry played the socially awkward but amiable Chandler Bing who used sarcasm to get by in life, alongside Cox's Monica Geller, Aniston's Rachel Green, Kudrow as Phoebe Buffay, LeBlanc's Joey Tribbiani and Schwimmer's Ross Geller.
In his 2022 memoir, Perry had detailed his life-long struggle with alcohol and drug addiction.
Cox's statement came a few hours after LeBlanc's message. She and Perry played friends-turned-spouses Monica and Chandler on the long-running sitcom.
The 59-year-old actor remembered Perry as a funny and kind person.
"I am so grateful for every moment I had with you Matty and I miss you every day. When you work with someone as closely as I did with Matthew, there are thousands of moments I wish I could share," Cox wrote in her Instagram post.
Cox also shared a video of Monica and Chandler's first fling in London during Ross' wedding to Emily (Helen Baxendale) on the show that led to the characters' eventual marriage.
"For now here's one of my favorites. To give a little backstory, Chandler and Monica were supposed to have a one night fling in London.
"But because of the audience's reaction, it became the beginning of their love story. In this scene, before we started rolling, he whispered a funny line for me to say. He often did things like that. He was funny and he was kind," she added.
Cox and LeBlanc's personal statements following the news of Perry's death come weeks after they and other "Friends" co-stars -- Schwimmer, Kudrow and Aniston -- released a joint statement.
"We are all so utterly devastated by the loss of Matthew. We were more than just castmates. We are a family. There is so much to say, but right now we're going to take a moment to grieve and process this unfathomable loss.
"In time we will say more, as and when we are able. For now, our thoughts and our love are with Matty's family, his friends, and everyone who loved him around the world," it read.
Schwimmer, Kudrow and Aniston have yet to share a personal post on social media.
According to The Hollywood Reporter, as per a report that was taken down from the examiner's website, Perry's cause of death was listed as "deferred".