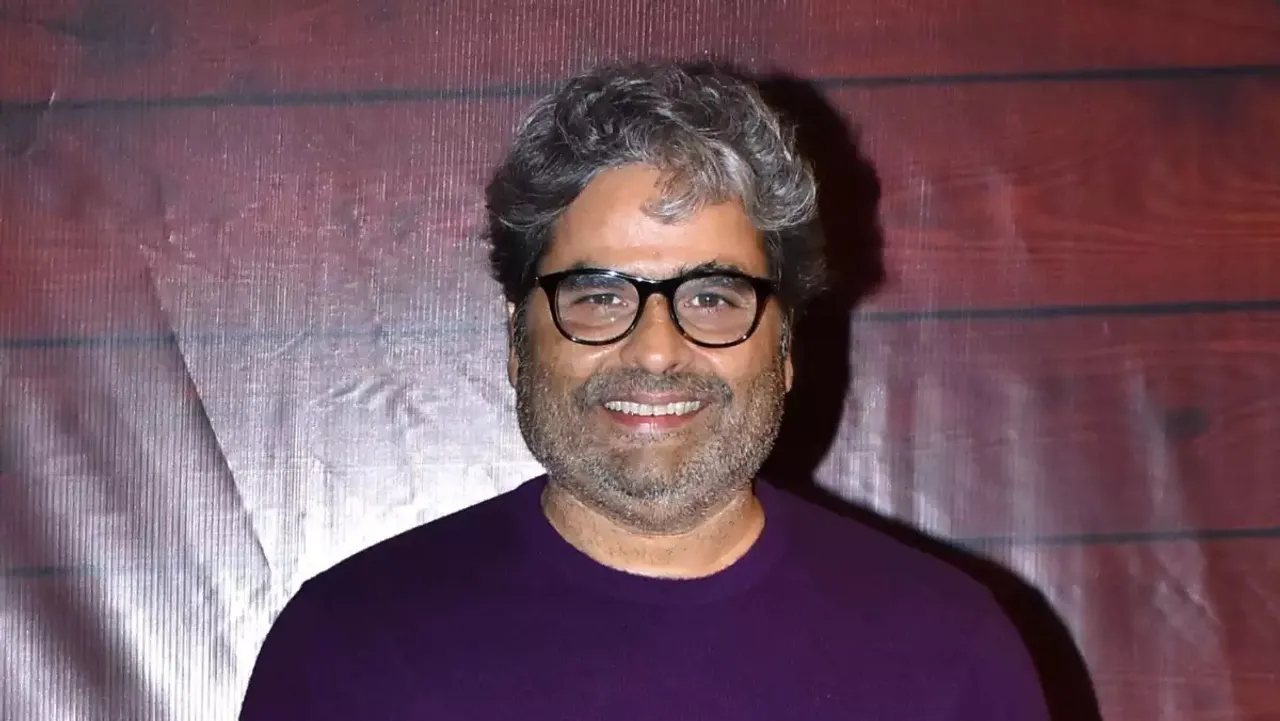 Mumbai: The generational oppression that women have faced makes him "feel guilty" as a man, says filmmaker Vishal Bhardwaj, who believes it is his duty as a storyteller to speak up against injustice whether it is political or social.
Right from the beginning, Bhardwaj's stories have featured women with agency, be it Tabu in "Maqbool", Kareena Kapoor Khan and Konkona Sensharma in "Omkara", Priyanka Chopra Jonas in "7 Khoon Maaf" or Sanya Malhotra and Radhika Madan in "Pataakha".
The filmmaker is making streaming debut with "Charlie Chopra & The Mystery of Solang Valley", a web series that revolves around the titular female detective. Bhardwaj hopes to develop a franchise around the character.
"We have oppressed females as a gender for thousands of years and I feel guilty for that as a man... Thank God we evolved as a society, there were laws, but we didn't change in India too much from inside. Even in films, she remained a mother, sister, wife, she didn't have her own agency.
"As a filmmaker, you don't have a gender, you are just there to speak (up) against injustice, that can be political, social and within yourself. A filmmaker is a rebel, a journalist, it is his duty to do these things with entertainment. So, maybe this thing must have played in my subconscious (mind) that I came up with strong female characters," Bhardwaj told PTI in an interview here.
The National Award winner said while strong women characters come naturally to him when he writes, he has to make an effort to create "good male characters" to secure finances.
"Otherwise, they don't give you money on female-oriented things," he said, adding that now there are women actors who have changed the landscape of the film industry.
"...Like Tabu, Priyanka Chopra, Deepika Padukone, they have created their own niche. They are bringing money like superstars," he said.
Headlined by "Jubilee" star Wamiqa Gabbi, the SonyLIV series "Charlie Chopra & The Mystery of Solang Valley" is the official adaptation of Agatha Christie's novel, "The Sittaford Mystery".
There is no trick when it comes to bringing a book to screen, said the 58-year-old director, who has adapted William Shakespeare's tragedies "Macbeth", "Othello" and "Hamlet" into critically-acclaimed movies. He has also turned Ruskin Bond's stories into films with "The Blue Umbrella" and "7 Khoon Maaf".
"It's just that you have to be ahead of the audience all the time, that's the only trick. Like, if there's something good in the book, which is pulling back the narration, then you have to drop it. You have to be very cold hearted when it comes to work.
"This is what I've experienced in creative people including myself: when we get obsessed with something, we become very narrow minded, we don't see beyond. That's also important because if you don't see that then you don't do something extraordinary." Initially, Bhardwaj was supposed to adapt Salman Rushdie's Booker Prize-winning novel "Midnight's Children" for Netflix but that fell through.
"'Midnight's Children' is a beautiful book. Salman Rushdie is a great author and he was happy with my adaptation. This was in 2019. I was doing it for Netflix but unfortunately, something happened, the plug was pulled and I couldn't make it. My heart was broken," the filmmaker said.
He was supposed to make another series, "IC814", based on the Kandahar hijacking in 1999 for Prime Video. But that "also got shelved".
The two experiences scarred Bhardwaj to the extent that he decided to stay away from the digital medium.
"It's a very long journey and I had given so much of me in writing. I wrote both the shows, and they were not made. So, I thought, 'I'm not going to work for (OTT) shows, I'm done!' Writing a web series is like writing two-and-half to three films.
"I decided that I'm not going to write anymore (for OTT). Then 'Khufiya' (his next feature film starring Tabu) was a script I had written earlier. It was signed with Netflix, and we started making it," he added.
"Charlie Chopra & The Mystery of Solang Valley", which will start streaming on SonyLIV from September 27, was earlier planned as a movie. But he faced difficulties in getting it financed with Gabbi as the lead but she was a relatively unknown face at the time.
"Post-pandemic, I was trying to raise money because I wanted to work with Wamiqa. I thought she would be the correct choice for this part but she doesn't have that commercial standing in the market. So, I was not getting that kind of money, which is required to make this.
"That's when I happened to meet Mr Danish Khan (of SonyLIV), he is the creative head. When he heard the idea, he said, 'Why don't you convert this into a series?' So, that's how it (OTT debut) happened."
The upcoming six-part series also stars Priyanshu Painyuli, Naseeruddin Shah, Lara Dutta, Neena Gupta, Ratna Pathak Shah, Gulshan Grover, Chandan Roy Sanyal, and Paoli Dam among others.
It is backed by Vishal Bhardwaj Pictures along with Priti Shahani's Tusk Tale Films in association with Agatha Christie Limited.