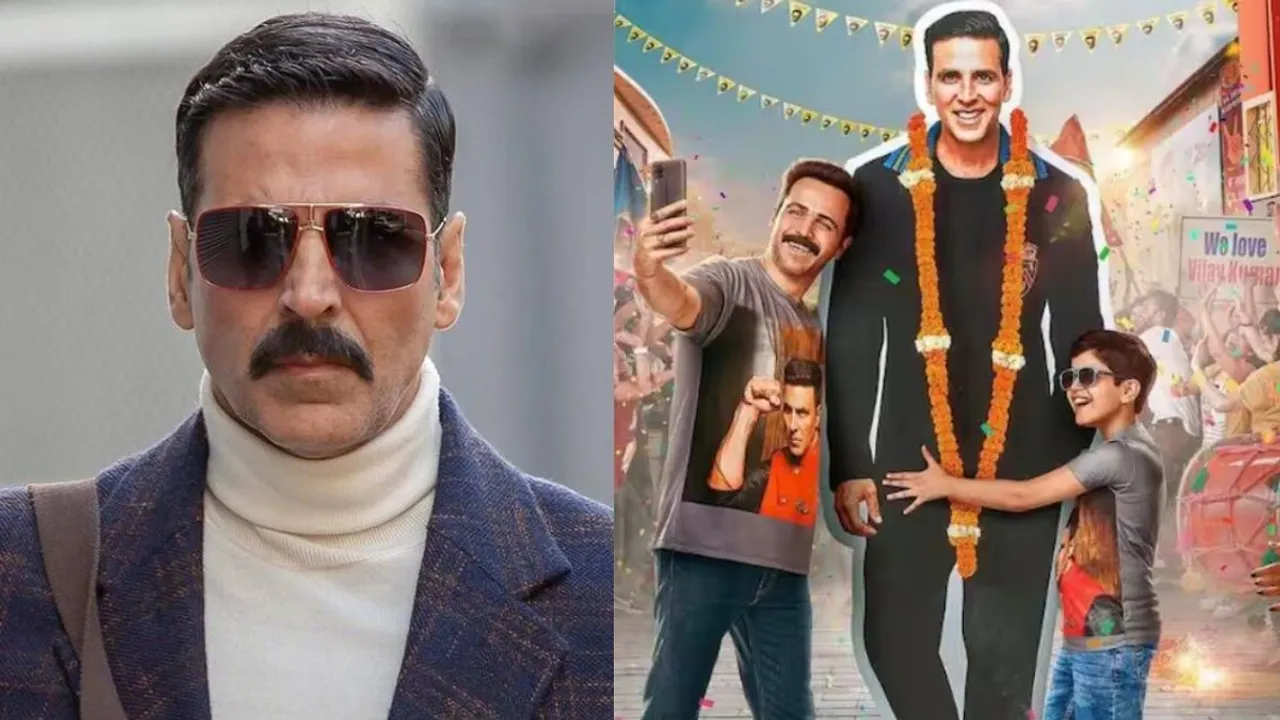 New Delhi: Akshay Kumar, the Bollywood superstar known for his versatile roles and action-packed performances, has been facing a string of box office failures in recent years. With his recent string of flop movies, many industry experts and fans have started to question if he is finished as an actor.
In the last few years, Akshay Kumar has delivered a string of commercial failures including 'Sooryavanshi,' 'Laxmii,' 'Bell Bottom,' and 'Prithviraj.' These movies, which were expected to perform well at the box office, failed to live up to expectations and turned out to be major disappointments for the actor and his fans.
Akshay Kumar's latest released film 'Selfiee' is also struggling to fetch cinema lovers to big screens.
#Selfiee has a disastrous Day 1… Sends shock waves throughout the industry… One of the lowest starts for a film that has several prominent names attached to it… Fri ₹ 2.55 cr+. #India biz. pic.twitter.com/juk8aCCvZq

— taran adarsh (@taran_adarsh) February 25, 2023
One of the major reasons for Akshay Kumar's downfall could be his choice of script. The actor has been known for his love for the country and has starred in many movies with a patriotic theme. However, in recent years, the audience seems to have grown tired of this trend, and the repetitive theme could be one of the reasons for the decline in his popularity.
Moreover, his decision to star in movies that were originally planned for theatrical release but then moved to digital platforms due to the pandemic might also have hurt his image. Fans have been complaining about the lack of quality content and the feeling of being cheated by the makers for releasing their favourite actor's movie on OTT platforms.
However, despite the current slump in his career, Akshay Kumar has always been known for his resilience and ability to bounce back. As an industry veteran, he has gone through several ups and downs in his career and has emerged stronger each time.
To revive his career, Akshay Kumar needs to take a break and explore more versatile roles. He has proved his mettle as an actor in movies like 'Hera Pheri,' 'Namastey London,' and 'Garam Masala.' It's time for him to come out of his comfort zone and try something new.
Moreover, he needs to be more selective with the movies he chooses to do. With the right scripts, he can still entertain his fans while also proving his acting prowess.
Akshay Kumar's recent string of flop movies is a concern, but it's too early to write him off. With the right approach, he can bounce back stronger than ever before. Fans await the release of 'Hera Pheri 3' which Akshay recently started filming.