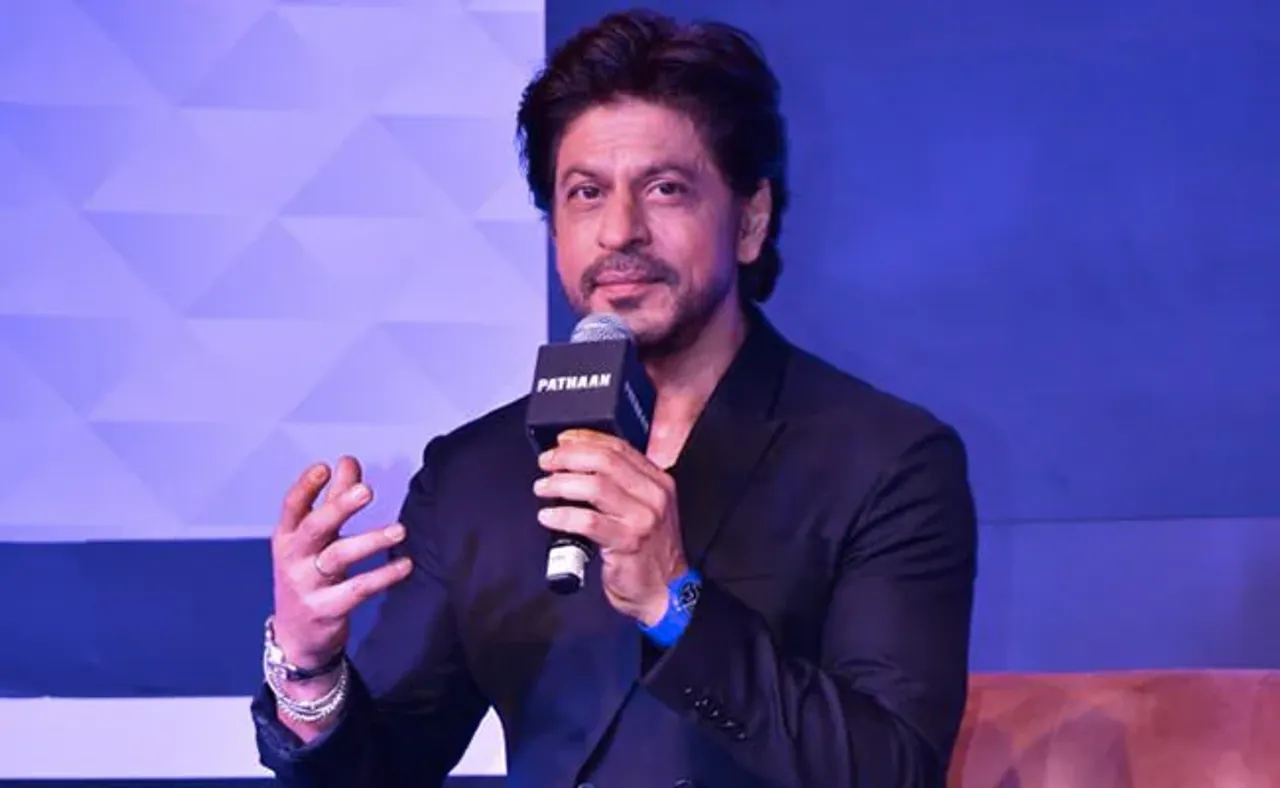 Mumbai: Superstar Shah Rukh Khan says after spending over three decades in the movies his personal likes are "diminishing" and he wants to choose characters "people would like me to play".
The 57-year-old star, who is basking in the blockbuster success of his latest big screen release "Pathaan", said with time he has evolved as an actor.
"Now I like to play what I think people would like me to play…I have evolved as an actor I think. My personal likes are diminishing," Shah Rukh said in response to a fan's question about his favourite genre during an #AskSRK session on Twitter.
"Pathaan", which released last month, marked the superstar's first outing in four years in a lead role. The Yash Raj Films project, directed by Siddharth Anand, is inching closer towards Rs 1000 crore mark on the global box office.
When one of the users asked him about his routine during his break from the movies, Shah Rukh said: "I just sat at home and watched all the films that I could to become an audience again and not be a movie maker." This year, the actor will also be seen in Atlee-directed "Jawan" and Rajkumar Hirani's "Dunki". Shah Rukh said he is in no mood to slow down and taking retirement from acting is out of the question.
"I will never retire from acting… I will have to be fired… And maybe even then I will come back hotter," he replied to a fan curious about his replacement as the biggest superstar of Bollywood post his retirement.
While he would continue acting, the actor said he gets "awkward seeing myself on screen".
When one of the fans from France asked the superstar about his reaction to bringing people of all colours from across the world together through his movies, Shah Rukh said people are always united and a good film just gives them the reason to show the unity.
"All people are actually united..a good film just gives them a reason to show the unity in happiness…" he wrote.
"Pathaan", also starring John Abraham and Deepika Padukone, features high-octane action sequences. But for Shah Rukh, the most difficult part of the filming was giving "body shots".
"The body shots… I was very shy and very cold!" the actor tweeted.
Post "Jawan"and "Dunki", Shah Rukh said he hasn't locked any projects.
"I haven't really started listening to scripts yet. Want to sit back and enjoy the release of these two films and then decide," he added.
Shah Rukh advised his fans to not pay attention to gossip about his future films and wait for him to make the official announcement.
"Not just about #Pathaan 2 but every work of mine I will announce and say it to you guys personally. Please wait for me to tell you the truth, not listen to stupid gossip!" the actor wrote.