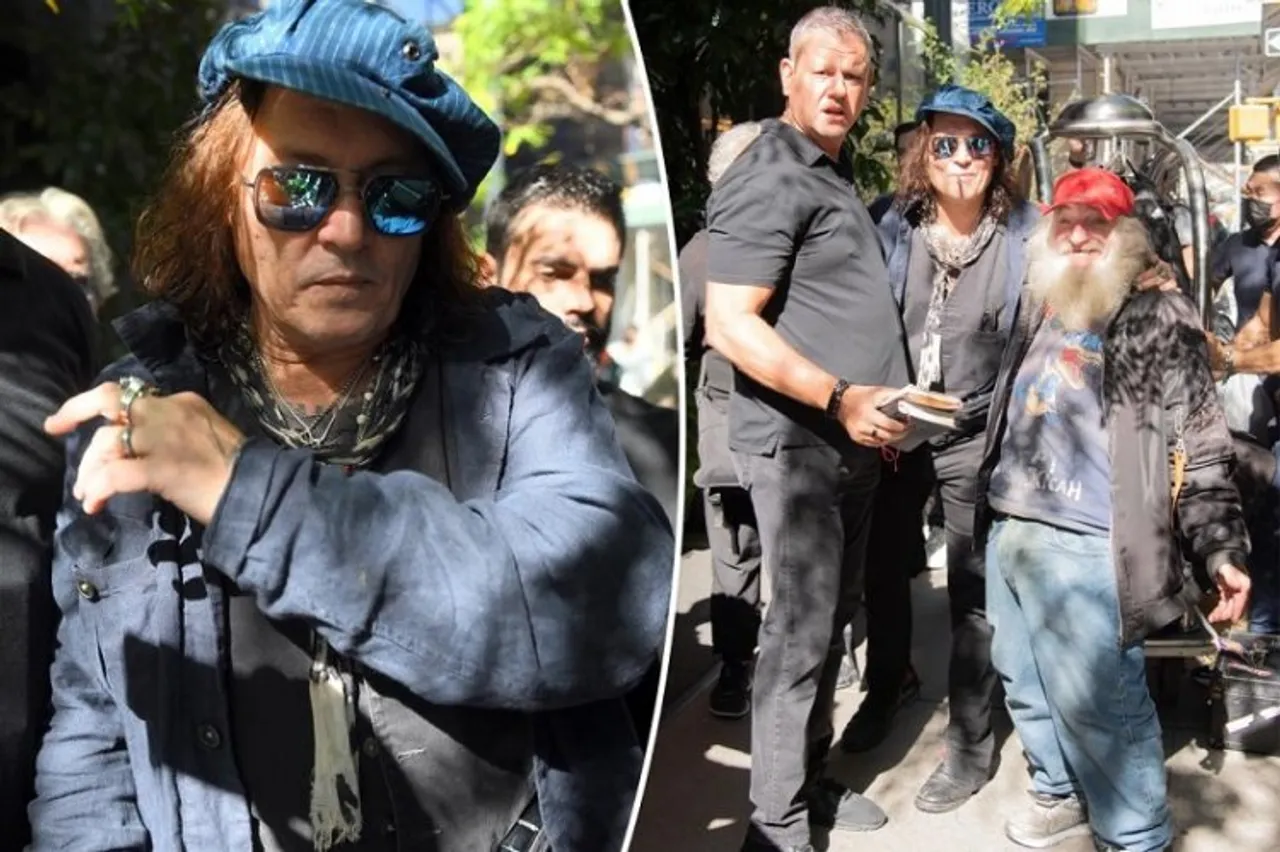 New Delhi: Pirates of the Caribbean star, Johnny Depp who recently returned to the States to perform with Jeff Beck, looked unrecognisable as he gets clicked with fans in New York.
After Depp's trial against Amber Heard ended, he flaunted his musical skills by performing live at concerts. He even confirmed him going on a music tour.
Depp stepped out in New York's street sporting a new look. He looked completely unrecognisable and fans had entirely different opinions.
He decided to shave off his facial hair. He chose to walk out in a dressed-down look wearing his traditional grunge rocker style.
Johnny wore a white shirt, black vest, embellished black jacket and a striped blue baker boy hat. Adding an edge to the outfit, he wore reflective blue sunglasses and some silver necklace and rings.
After Depp's pictures surfaced on the web, fans cannot stop but comment on his looks.
Johnny received mixed reactions and here's a sneak peek into them. One internet user said, "No way that's him?"
While another said, "This is the first man I have seen who aged substantially after shaving."
Another person had completely different views on Johnny and wrote "He looks exactly as one would and should after beating his wife & lying to the world, getting them to believe a conspiracy theory instead."